There is no need to tell you how popular the gaming niche is. While gamers are having fun, they are also serious about their gear which includes gaming headsets. As an affiliate, you can earn income from gaming headset affiliate programs.
Gaming headsets are different from the average headphones in that they include an attached microphone as well as offering quality surround sound.
I will share with you some gaming headset affiliate programs that you can apply to as well as the best strategy to use to start earning commissions with them.
How I Make $1,000 Commissions Using a Simple 2-Step Process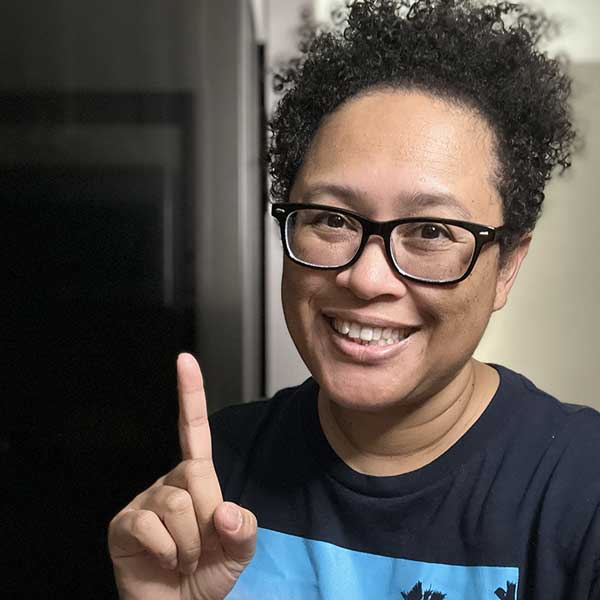 How's it going? I'm Eartha, the author of this blog and an affiliate marketer. I seek out different affiliate programs to share here on the blog.
I also share how to increase affiliate income and one of the ways I've been able to significantly increase my income is by focusing on high-ticket affiliate offers.
Making higher commissions is one of the fastest ways to scale up your income. Click below to learn how I make $1,000 – $2,000 commissions:
Gaming Headset Affiliate Programs
JLab Audio
HAVIT
EKSA
Newegg
Amazon Associates
JLab Audio
This company carries bluetooth earbuds, headphones, and speakers. Besides that, they are award-winning and ranked the #2 True Wireless brand.
Their gaming headphones include the standard version with mic as well as both wire & wireless earbuds.
The JLab Audio affiliate program is managed by Awin and offers a 5% commission and 30-day cookie length.
---
HAVIT
This is a computer and mobile gear brand that sells gaming headsets as well as other computer accessories such as keyboards, mice, speakers, and more.
Their gaming headsets vary from having surround sound, to noise cancelling, as well as HD microphones.
The HAVIT affiliate program is managed through ShareASale and offers a 2.69% commission and 30-day cookie length.
Commission: 2.69%
Cookie Length: 30 days
---
EKSA
You can find gaming headsets for the PC, PS4, Xbox, and Nintendo on EKSA. They also carry Bluetooth headphones and accessories.
Their gaming headsets include bass, surround sound, and noise cancelling.
The EKSA affiliate program is managed through both ShareASale and GoAffPro. You can earn between 8% and 24% commissions.
---
Newegg
You may be familiar with this company. Newegg is a well known brand known for carrying almost everything you'd need for gaming and computers in general.
They carry a large variety of gaming headsets by popular brands like Corsair, SADES, and Razer.
The Newegg affiliate program is managed through Linkshare and offers a 2.5% commission rate.
Commission: 2.5%
Cookie Length: not disclosed
---
Amazon Associates
It was a bit challenging tracking down gaming headset affiliate programs so I wanted to include Amazon Associates into the mix.
Amazon carries many types of gaming headsets so chances are high that when you refer someone to a particular headset, they may buy one that they've ended up browsing for.
You can apply to the Amazon affiliate program below if you are not already a part of it. Their commission rates vary and are known to change from time to time.
However, Amazon is a high converting website which makes it ideal for any affiliate marketer.
Commission: varies
Cookie Length: 24 hours
---
How to Make Money with Gaming Headset Affiliate Programs
There is one strategy that I use and recommend to make affiliate commissions and that is to create a niche website.
You can earn commissions from any of the headset affiliate programs above or any affiliate program for that matter with a niche website.
When I got started in affiliate marketing, I had no idea how to make consistent commissions.
It took a job layoff for me to take affiliate marketing seriously. Rather than try to figure everything out on my own, I searched for an online training program and found this one.
By following that course and putting into action what I learned, I was able to create a successful niche website of my own.
After having created several niche websites that earn affiliate commissions, I can confidently say that a niche website is one of the best ways to make money online.
What You Need to Start Your Niche Website
Choosing a Niche
All niche websites require you to choose a niche. In this case, we're going to be in the gaming niche. The gaming niche itself is broad.
Therefore, it helps to niche down even further by choosing a subniche. The more you niche down, the less competition you have from larger authority websites.
For example, here are some gaming subniches:
PC gaming
Gaming gear reviews
Gaming for money
Beginner gamers
It helps to choose a niche that you are genuinely interested in. If you are a gamer yourself, creating content for your website will be a lot easier and more fun.
Also, keep in mind that you can apply to any number of gaming affiliate programs besides the ones listed above which focus on headsets.
Registering a Domain Name
Next, you'll want to register a domain name for your website. Having keywords in URL is great but it isn't necessary.
I try to choose short domain names and I still buy the .com if it is available. You can register your domain name with any domain registrar of your choice.
An easier method is to register your domain with the same web hosting provider you choose.
Get Web Hosting
Web hosting companies are plentiful. As a beginner, you can start with just about any web hosting company.
Bluehost offers great pricing and WPX offers speed and excellent customer support. However, there are tons to choose from so shop around for the best deal.
Install WordPress
Your last step is to install WordPress on your hosting account. This is really easy as most web hosting providers also offer one-click WordPress installation.
Some web hosting providers may even auto-install WordPress for you when you create your acount. Either way, installing WordPress is a piece of cake.
Closing Thoughts
The gaming niche will always be a lucrative niche for affiliate marketers. There are plenty of gaming products that you can promote besides gaming headsets.
I recommend choosing a subniche versus staying in the broader gaming niche. You'll have less to compete within the SERPs (search engine result pages.
Creating a niche website was a game-changer for me in terms of earning income online. If you are ready to level up your affiliate earnings, consider following the same training program I followed.