Hair growth products are sought after by both men and women. It is a great niche to earn affiliate commissions. These hair growth affiliate programs will give you some good options for your niche website.
These hair growth affiliate programs are put into place by companies in order to increase sales. Through the marketing efforts of their affiliates, a company can grow their revenue and share a percentage of sales with the affiliate marketers.
The good news is that as an affiliate, you can earn steady commissions with continuous marketing. One of the best ways to do that is with a niche website.
I'll share why niche websites work so well for promoting affiliate products as well as how to create content that attracts targeted web traffic.
How to Make $1,000 Commissions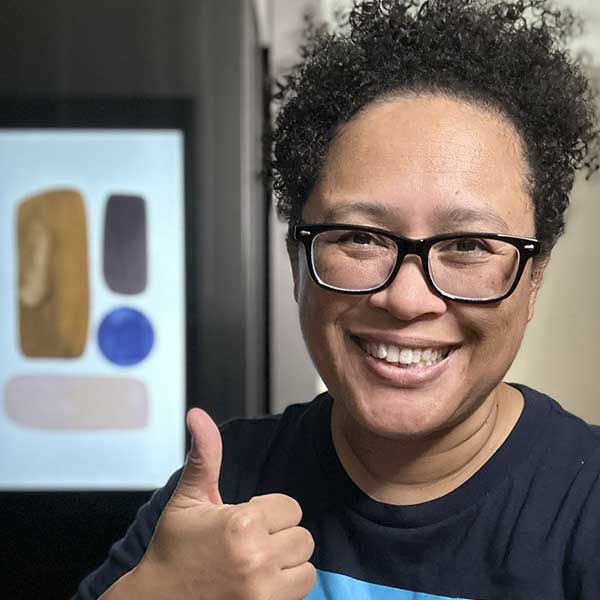 Hey there! I'm Eartha, the author of this website and an affiliate marketer. I share affiliate programs as well as ways to boost affiliate income. Thanks to affiliate marketing, I'm able to make $1,000 – $2,000 commissions. Click the link below and I'll share exactly how I do it:
Hair Growth Affiliate Programs
Infinity
Mr. Leonardo
Kiierr
Samson's Secret
Regenepure
RedRestore
Infinity
This company specializes in hair loss concealer. The Infinity hair products do not regrow hair but does provide the appearance of thicker hair and conceal the loss of thinning hair.
Their product works by applying it to one's hair using the shaking method or precision pump attachment. The Infinity hair building fibers eliminate the appearance of thinning hair.
The Infinity affiliate program is managed through both CJ Affiliate and ShareASale. It offers a 20% commission and 60-day cookie length.
Commission: 20%
Cookie Length: 60 days
---
Mr. Leonardo
This is a hair growth product line that includes an intensive grow cream as well as a hair growth system (shampoo, conditioner, and more.)
The intensive grow cream prevents breakage, eliminates itchiness, prevents shedding, and it removes any buildup on the scalp.
You can join the Mr. Leonardo affiliate program through Refersion. It offers a 30% commission and 30-day cookie length.
Commission: 30%
Cookie Length: 30 days
---
Kiierr
Men and women affected with androgenetic alopecia are the primary target audience for this product. The product involves the Kiierr Laser Hair Cap.
The hair cap is FDA cleared and uses low-level laser light therapy to improve cellular respiration and function by stimulating the hair follicle cells.
The Kiierr affiliate program is managed through Refersion and offers a 10% commission rate and 30-day cookie length.
Commission: 10%
Cookie Length: 30 days
---
Samson's Secret
This company specializes in a natural organic hair growth product. Samson's Secret products are herbal hair loss remedies.
They contain a blend of natural ingredients that promote hair growth and hair retention.
The Samson's Secret affiliate program offers a 15% commission rate.
Commission: 15%
Cookie Length: not disclosed
---
Regenepure
You will find a full product line of hair growth and maintenance products on this website. The Regenepure hair growth products include a minoxidil spray for men and women.
The Regenepure affiliate program is managed through ShareASale and offers up to a 30% commission and 60-day cookie length.
Commission: 10% – 30%
Cookie Length: 60 days
---
RedRestore
This product is a hair growth cap that grows hair thicker and stronger in just 6 months using a FDA-Cleared low-level laser treatment.
Both men and women can utilize this hair growth cap. The RedRestore company also offers a 12-month money back guarantee.
The RedRestore affiliate program offers a 6% commission rate and 30-day cookie length.
Commission: 6%
Cookie Length: 30 days
---
How to Earn Income From Hair Growth Affiliate Programs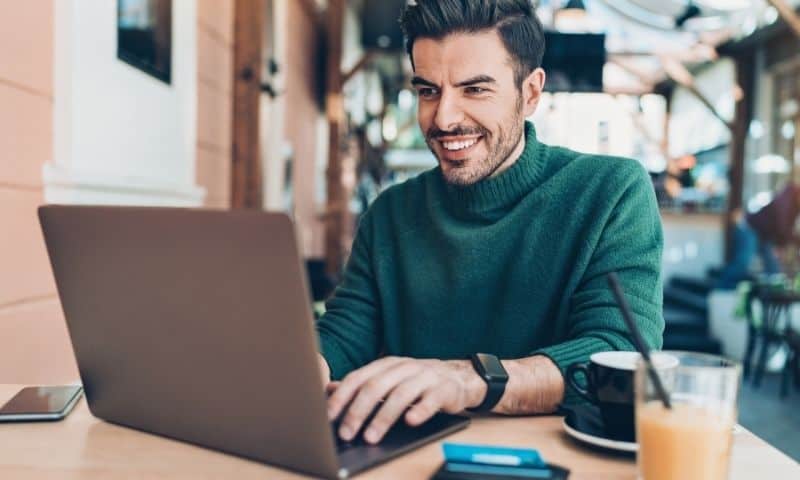 I learned about affiliate marketing several years ago. It wasn't until I created a niche website that I was finally able to earn income online.
Initially, I had no idea how to earn income with a blog. Instead of wasting time trying to figure it all out on my own, I searched for an online training program and found this one.
Following that training and applying what I learned helped me to transition from a full-time retail job to working full-time on my website.
There are many ways to earn income from affiliate programs. However, if you're a beginner or have experience but struggle to make a consistent income, a niche website may be the answer.
Some of the advantages of a niche website include:
Easy for beginners
Low-cost to set up
Attracts free targeted web visitors
Maintenance is a mostly content creation
Convenient
Multiple ways to monetize
There isn't much that you need for your niche website. All that you'll need to get up front is a domain name, web hosting, and WordPress.
You can get all three from almost any web hosting provider. Most hosting companies let you register your domain name and they offer one-click WordPress installation.
I recommend either SiteGround or WPX web hosting. Bluehost is one of the more affordable options and works well for new website owners.
Choosing a Hair Subniche
You may be thinking that the obvious hair niche would be the hair loss niche. However, there are other subniches that you can focus on for promoting these products.
Here are some subniche ideas:
hair loss for men in their 20s
women over forty and hair loss
regrowing hair naturally
healthy hair growth and retention
A subniche like any of the ones above are great for attracting a very specific audience.
That is what you want as targeted visitors are more likely to click on your affiliate links and buy what you are recommending.
How to Create Content for Your Website
It is important to understand that the content that you create for your website is what eventually gets indexed and ranked by the search engines.
The best way to create content is to first do some keyword research. I don't write a new blog post without first doing some keyword research.
You want to write content that your audience is actually searching for. There are keyword tools that you can utilize, both free and paid.
Google search works well enough. Type in keywords related to your niche and take note of what is returned by the autosuggest feature.
The autosuggest keywords are phrases that people in your niche are currently searching for.
You generate new content ideas while serving your audience.
Promoting Your Content
Over time, your content will be indexed and ranked in the search engine results.
You can still promote your blog posts using various free methods. For example, I have a YouTube channel and link to my blog posts in my descriptions.
I also pin my posts on Pinterest. Social media takes some time to get going but you can still get some free traffic from them.
It's a good idea to focus on one social media platform at a time and become good at it. Otherwise, it is to become overwhelmed.
I've been creating videos for my YouTube channel for awhile now and it has worked well for driving traffic to specific pages of my website.
Closing Thoughts
The hair growth niche is quite a lucrative one. As an affiliate, you can cash in on this niche with the hair growth affiliate programs listed above as well as others you may come across.
A niche website is one of the best ways to earn a consistent income online promoting affiliate products.
If you are ready to level up your affiliate earnings, consider following the same step-by-step online training program I followed.
Ready to make money with a blog? Learn how I went from zero to consistent affiliate commissions every month. Click here to learn how I did it.