Are you already in the smartphone niche or thinking about getting into this niche? You'll be glad to know that there are plenty of phone case affiliate programs that you can join to make some steady commissions.
Phone cases are excellent for promoting as an affiliate in the smartphone niche as they are products that almost everyone needs.
Many people buy multiple cases and many often need to replace a phone case due to wear and tear or damage. The following affiliate programs are some great options to explore.
Phone Case Affiliate Programs
Casely
Supcase
LifeProof
ArtsCase
Vibes Modular
Hanogram
Athletic Cases
Rokform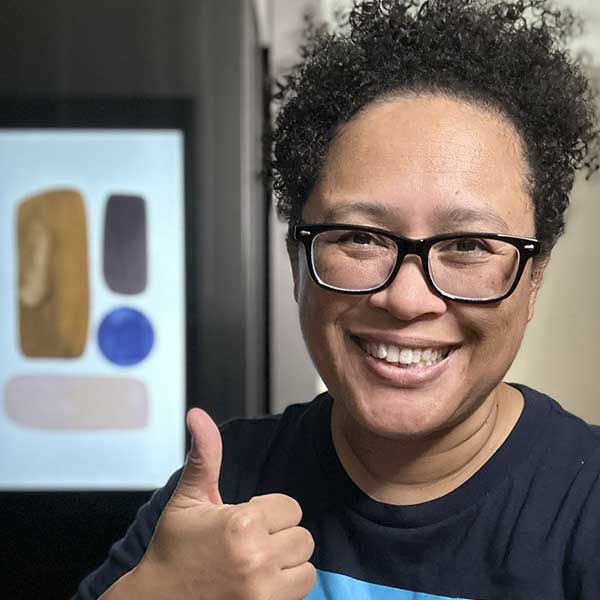 How I Make $1,000 Commissions
Hi! I'm Eartha, the author of this website and an affiliate marketer. I share various affiliate programs as well as ways to help boost affiliate income. Click the link below to learn how I'm able to make $1,000 – $2,000 commissions: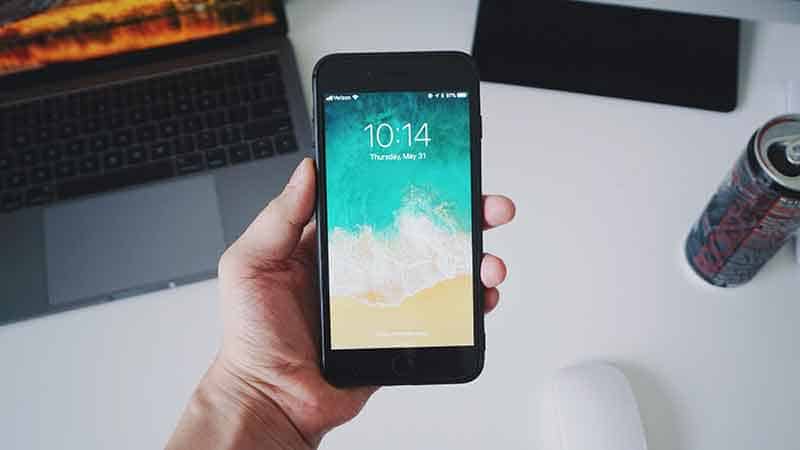 1. Casely
What makes Casely stand out among other phone case companies is that they offer a phone case subscription box. When you join the monthly subscription plan, you will receive a new phone case each month.
It is ideal for anyone that has a lot of wear and tear on their phone or wants to swap out cases more often for fashion purposes. Their affiliate program is managed with Refersion and offers an 8% commission and a very short cookie length of 1 day.
Not sure why the cookie length is so short. It doesn't help affiliates much which is unfortunate as affiliates can drive a lot of sales their way.
Commission: 8%
Cookie Length: 1 day
2. Supcase
The Supcase Unicorn Beetle PRO phone case was the first to win CNET's annual drop test in 2018. Supcase phone cases offer premium protection without the expensive price tag.
They also cover more devices than any other major case company. The affiliate program is managed by ShareASale and offers an 8% commission and a 45-day cookie length.
If you exceed 100 sales in the first month, you will receive a bonus.
Commission: 8%
Cookie Length: 45 days
3. LifeProof
The LifeProof case company falls under the Otter brand of phone cases. They are known for their WaterProof, DropProof, DirtProof, and SnowProof line of cases.
Their affiliate program is managed by AvantLink with a 10% commission and 30-day cookie length. They have an average order value of $92. You can also find other phone accessories in their online store such as screen protectors, belt clips, and more.
Besides phone products, they also carry a line of water-repellent backpacks.
Commission: 10%
Cookie Length: 30 days
4. ArtsCase
This company was founded in 2012 and specializes in printed iPhone Cases featuring Art and Designs, working along with Artists and Graphic Designers from different countries around the world.
They have a ton of categories and even more designs. Potential customers are sure to find multiple designs that they like. The affiliate program is managed by ShareASale and has a 15% commission rate and 45 day cookie length.
Commission: 15%
Cookie Length: 45 days
5. Vibes Modular
This company specializes in modular smartphone accessories including premium Bluetooth® audio and power products. They also have their line of BASEROX™ smartphone cases, offering an innovative way to easily snap on its various products right to the back the case.
Some of the cool products you can find on the Vibes Modular website include wired & wireless battery packs, as well a bluetooth conference speaker.
The affiliate program is managed by ShareASale and offers a 15% commission.
Commission: 15%
Cookie Length: not disclosed
6. Hanogram
You can find a large variety of smartphone case designs on Hanogram. Designers are located all around the world. Besides offering a wide variety of designs, you can find cases by type such as glass, glitter, shockproof bumper cases, and more.
The affiliate program is managed in-house and offers a 15% commission rate with a 30-day cookie length.
Commission: 15%
Cookie Length: 30 days
7. Athletic Cases
This phone case company was founded in 2015 and specializes in hand drawn illustrations which are then printed onto phone cases.
You can find sports illustrations for basketball, football, soccer, and baseball. The price of each case ranges from $20 – $25. The affiliate program is managed in-house and offers $3 per case sold.
This is a great line of products to promote in the sports niche.
Commission: $3 per case sold
Cookie Length: not disclosed
8. Rokform
If you want to promote phone cases that are designed for the outdoors, Rokform has you covered. Their phone cases are military tough but thin and light for every day use.
The affiliate program is managed by AvantLink and offers a 5% commission and 30-day cookie length. If you want to target outdoor enthusiasts, this is a good product line to recommend.
Commission: 5%
Cookie Length: 30 days
How to Make Commissions with Phone Case Affiliate Programs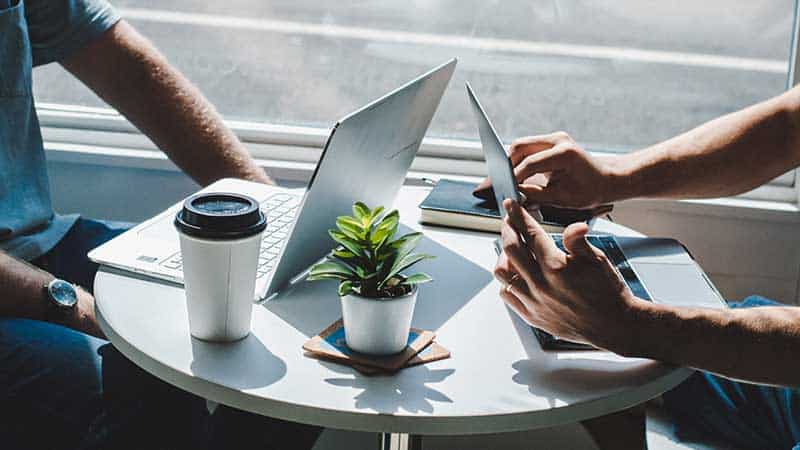 There are many ways in which you could go about making commissions with these affiliate programs. However, if you are a beginner or somewhat familiar with affiliate marketing and struggling to make consistent sales, I recommend niche websites.
A niche website or niche blog is a website that focuses on one topic. When I got started with making money online, I decided on creating a niche website.
I had no problem getting my website up, but I had no idea how to make money with it. It was then that I decided to seek out an online training program and found this one.
That program helped me to progress much faster than trying to learn everything on my own. Now I am able to make consistent affiliate commissions every month from my websites.
What is even better is that I have the skills to start a new niche website anytime that I want and grow it into earning affiliate commissions.
Choosing a Niche
The great thing about phone cases is that almost everyone needs them. Therefore, you don't necessarily need to create a niche website relating to smartphones.
For example, Rokform specializes in phone cases for the outdoors. You could create a niche website for outdoor enthusiasts and recommend Rokform phone cases.
The same goes for fashionable phone cases. If you are into fashion, it is easy to create a fashion niche website and recommend a brand like Casely or ArtsCase.
Getting Your Website Up
It doesn't take much to get your niche website up. I always recommend using a self-hosted WordPress website. All that means is registering your own domain name, getting a web hosting account, and installing WordPress with one-click installation.
Any commercial web hosting provider can hook you up with everything that you need. I use WPX Hosting for most of my niche websites.
You can register your domain with them and they'll set up your web hosting account within minutes. After you receive email notification that your account is set up, you can set up WordPress on your domain with one-click.
If you are overwhelmed by all of the technical stuff, you can also follow step-by-step training for creating your niche website.
Writing Your Content
In order to get free traffic to your website you'll be creating helpful content for your niche audience. How I accomplish this is by doing a bit of long-tail keyword research.
Long-tail keywords are keyword phrases that get traffic but have low competition. I don't invest in fancy keyword tools to find these phrases.
I open up Google search and begin typing in keyword phrases related to my niche. Google's autosuggest provides keyword phrases that people in your niche are searching for.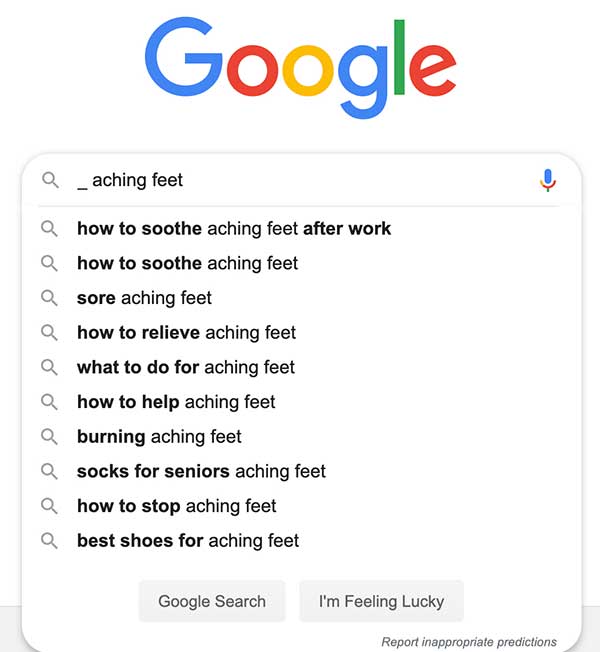 Do this keyword research and you will have plenty of ideas for blog posts relevant to your niche.
I do my best to create one to two new blog posts per week on my blogs. Keep in mind that you only need one blog to make a consistent income online.
That is how I started and when my first blog was making a consistent income, I started another.
You don't have to be an expert in your topic as long as you do a bit of research. There is no need to be a great writer either. As long as you can communicate your information to your audience, that is all you need.
Closing Thoughts On Phone Case Affiliate Programs
I hope these phone case affiliate programs have provided you with some great options for making money in this niche.
Niche websites are an excellent way to make consistent income online with affiliate marketing. They are ideal for promoting affiliate products.
If you are ready to level up your affiliate earnings, consider following the same step-by-step training program I used when I started.
I use that same training platform to help others one-on-one with creating their own niche websites.