Organifi Green Juice is one of the most popular physical products and the first-ever supplement that is sold using the Clickbank affiliate network. The Organifi affiliate program has an excellent commission payout structure.
They definitely make it worth your while to promote the product. In this post, I will cover what Organifi is, how the affiliate program works, and my personal suggestion for making affiliate commissions.
What is Organifi?
Organifi was founded by Drew Canole who discovered the power of superfoods for his own health and well being.
He began sharing his story through videos and soon support from his viewers and readers helped to create the Organifi brand.
The superfood brand contains a line-up of products to include:
Green Juice – for daily detoxing and weight loss
Red Juice – for increasing energy, weight loss, and vitality
Gold – a night time tea containing herbs, phytonutrients, and antioxidants
Protein – for eliminating cravings and improving weight loss
Pure – brain-boosting superfood blend for improving memory, focus, and clarity
Glow – for building collagen, hydrating, and nourishing skin
Immunity – an immune-boosting remedy
Liver Detox – a formula that supports the liver's natural detox process
Move – organic joint support
Daily Turmeric – the benefits of turmeric at 4-times the strength
Biotic Balance Probiotics – helps with digestion
You can buy the products as a one-time purchase or you can subscribe and get a discount. They also offer the products in bundle packages which saves money as well.
How I Make $1,000 Commissions Using a Simple 2-Step Process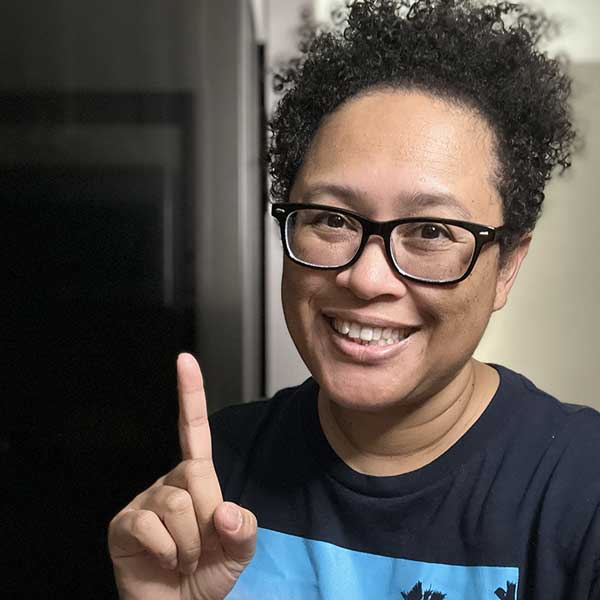 Hey there! Eartha here, the author of this website and an affiliate marketer. I seek out and share various affiliate programs to share here on the blog.
I also share ways to help boost affiliate income. One of the ways I've increased my income is by focusing on recommending high-ticket affiliate products.
Making higher commissions is one of the fastest ways to scale up your online income. Click below to learn how I am able to make $1,000 – $2,000 commissions:
Organifi Products On Clickbank
As of this writing, the only Organifi product on Clickbank is the Green Juice. However, they will soon offer the Gold, Red Juice, and Complete Protein.
Organifi Green Juice is a gently dried superfood powder infused with coconut water crystals and ashwagandha.
The product also comes with a 100% Empty Bottle Money Back Guarantee.
How the Organifi Affiliate Program Works
In order to promote Organifi Green Juice as an affiliate, you will first need to create an account on Clickbank.com. Once your account is created, you will have your own Clickbank ID.
You can search for Organifi in the Clickbank marketplace or register on the Organifi affiliate page. Either way, you must be approved and whitelisted by Organifi before you can begin promoting their product(s).
Anyone can apply to be an affiliate. However, they are seeking affiliates that are in the fitness/wellness community with an active social media presence.
I'm certain that having a health and fitness-related niche website would qualify as well.
Commission Structure
The Organifi affiliate program offers 30% lifetime commissions on front end, upsells, and lifetime commissions on rebills and future purchases of other products.
They do have a sales funnel that begins with a 1-bottle subscription and 3-bottle upsell.
Key Terms and Conditions to Be Aware Of
You should read their entire terms and conditions for yourself. However, they do point out some key items to keep in mind as an affiliate. These include:
You cannot target discount keywords such as "organifi promo code"
You cannot bid on Organifi.com keywords on any ad platforms
No spamming whatsoever
Google Ad promotions are prohibited
Direct linking with payment links is not allowed
An Effective Way to Promote Organifi Green Juice as an Affiliate
Once approved as an Organi affiliate, you can promote Green Juice in a number of ways.
Some affiliates are able to promote to their email lists. Others choose to use PPC (pay-per-click) advertising. If you do not have those options available, your next best bet is to create a niche website (blog).
I built my online business using the niche website business model. It has a low barrier to entry and it is extremely low cost to get started.
All that you need is a domain name, web hosting, and WordPress. You can get all three in one place using a web hosting provider like WPX Hosting.
What is great about a niche blog is that as you create new content and that content begins to rank, your website will receive free targeted web traffic.
So long as you maintain your website with helpful relevant content, your niche website can earn affiliate commissions for many years to come.
Choosing a Niche
The great thing about Organifi is that it is in the health niche. There are a ton of sub-niches within the health niche that this product works well in.
You can recommend Organifi Green Juice in several niches. Here are some that I'm thinking of off the top of my head:
Clean eating
Strength training
Weight loss
Meal prep
Bodyweight training
Vegan/Vegetarian
Bodybuilding
Even these sub-niches can be broken down even more. For example, if you like the bodybuilding niche, you could sub-niche even more and choose something like bodybuilding when you're over 40 years old.
Content Creation
Creating helpful content is the key to a successful niche website. In essence, you will need to create new blog posts on a regular basis.
You can either write this content yourself or you can outsource the writing to a freelance writer if you have the budget.
If you plan on writing all of your content, it helps to have a genuine interest in the niche that you choose. This is important as you do not want to become bored with the topic and get burnt out on writing.
What you write for your niche website will be based on your niche and what your niche audience is searching for.
I discover this easily by doing some simple keyword research. I use Google's autocomplete feature to get most of my blog post ideas.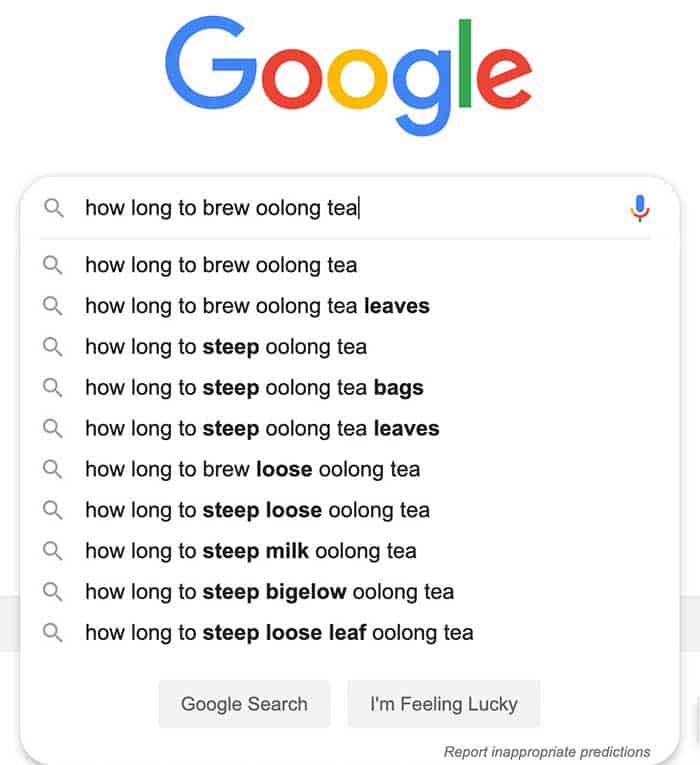 I recommend posting new content at least 1 to 2 times per week minimum. My posts are usually over 1,000 words in length. That may sound like a lot if you are new to content creation but it really isn't difficult to do.
In most cases, I write my posts as if I'm writing to a good friend. My posts are typically explaining how to do something or how something works.
Since I write in a casual and conversational tone, it is easy to surpass the one thousand word mark in most of my blog posts.
Changing Up Your Content
In order to minimize boredom for you and your readers, I recommend changing up your content from time to time.
Some post ideas you can experiment with include:
top 10 lists
how-to articles
product reviews
interviews
faq (frequently asked questions) posts
round-up posts
Making Affiliate Commissions
Your content is what will attract targeted visitors. Placing affiliate links within your content is what will boost conversions.
In the case of Organifi, you can create a product review page and link to it from your blog posts.
You can also place your affiliate links within your content using a call-to-action such as a button or text that tells the reader to click for more information or "buy now".
In many cases, linking to a product review page works extremely well. Your review acts as a pre-sell page. When visitors read a review, they are often more motivated to buy the product.
Why a Niche Website Works so Well
Niche websites are low-cost to start with unlimited earning potential. It isn't uncommon for many niche bloggers to grow one website up to $4,000 per month and more.
With a niche website, you can create content for low-competition keywords. That helps your posts to rank on the first page and in many cases in the number one position of the search engine results.
I have done this a number of times for my own websites. Although it takes a bit of time for a niche website to earn consistent commissions, it is so worth it in the long run.
More and more people are making money online by creating niche websites. There is no better time than now to get started.
My Closing Thoughts On the Organifi Affiliate Program
Clickbank doesn't always have the best quality products on its platform but Organifi is one product that stands out.
A majority of Clickbank's product offerings are in digital format and for many years, digital products were all that they sold.
Physical products are a great addition and offer affiliates a wider variety of products to promote.
I feel that Organifi is a great product in the health & wellness niche. I'm sure it will sell for many years to come.
Creating a niche website is an ideal way to promote Organifi Green Juice.
Niche websites are what I use to earn a consistent income online through affiliate marketing.
It is one of the best ways to earn affiliate commissions. I make commissions while I am sleeping, out grocery shopping, or relaxing with my loved ones.
Beginners may find it a bit challenging to get started. I did as well so I followed a step-by-step training program.