FreshBooks is cloud accounting software and probably one of the most well-known accounting services online. In this FreshBooks affiliate review, I will go over what their service provides and how their affiliate program works.
In my days as a freelance web developer, a service such as FreshBooks would have saved me a whole lot of time and streamlined my invoicing.
If you have ever done freelance work or take the time to understand what small business owners deal with, you'll better understand how software like FreshBooks benefits self-employed individuals.
How Does FreshBooks Work?
FreshBooks is cloud software that handles a variety of accounting tasks for small business owners. It works particularly well for freelancers or anyone that bills clients by the hour or charges set fees.
You can use FreshBooks for:
Invoicing
Time tracking
Expense tracking
Accounting
Project management and team collaboration
Estimates and proposals
Accept payments online
Financial reports
Whether you are self-employed, a consultant, or manage an agency, FreshBooks has features that can help manage time tracking, invoicing, and payments.
It also has a mobile app that lets business owners manage their accounts on the go. The software also integrates with other popular apps such as Stripe, Shopify, G Suite, Fundbox, Gusto, and more.
The service also offers free customer support and can be reached by phone or email.
The FreshBooks Affiliate Program
The FreshBooks affiliate program offers a pretty decent commission. They pay out $5 per new trial signup and $55 per paid subscription.
The cookie length is 120 days which is great and they offer a dedicated affiliate team with in-house management.
They also offer resources for affiliates such as article ideas, social media tips and strategies, Email & newsletter ideas, performance tracking and more.
FreshBooks affiliate program is managed by the Share-A-Sale network. Therefore, to set up your payment information, you will need to create an account with Share-A-Sale and then apply to be a FreshBooks affiliate.
FreshBooks accepts leads from the USA, Canada, United Kingdom, Australia, Belgium, Denmark, France, Germany, Ireland, Netherlands, New Zealand, Norway, South Africa, Spain, and Switzerland.
Click here to learn how I went from zero to over $30,000 in affiliate commissions
How To Make FreshBooks Affiliate Commissions
Although you can promote affiliate products in a number of ways my favorite way is to create a niche website.
Creating a niche website is how I was able to transition out of a physically demanding retail job to work full-time as an internet marketer.
It doesn't happen overnight. It takes consistent effort but the payoff can be huge if you stick with it.
Niche websites are extremely easy to set up and it doesn't cost a lot to get started. You can get your website up for under $25 in most cases.
All that you need is a domain name, web hosting, and WordPress. All three are easy to get in one place with a web hosting provider like Dreamhost. They will even pre-install WordPress for you.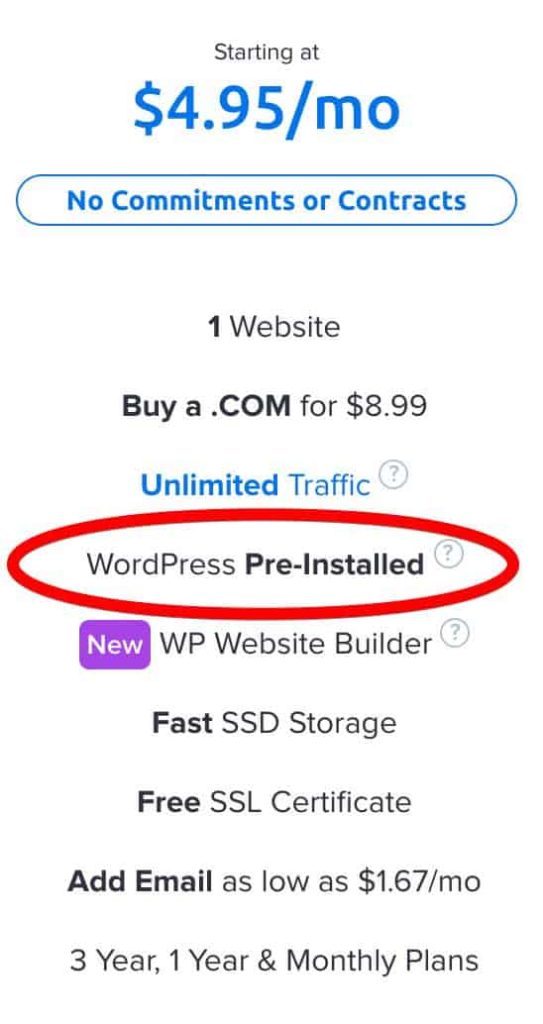 What is a Niche Website?
A niche website is basically a website that focuses on one topic. In the case of promoting FreshBooks, you can choose any number of niche topics related to owning a small business.
For example, you could create a niche website that focuses on the ins-and-outs of freelance work.
You could also target solo-preneurs such as consultants, life coaches, personal trainers, and other independent workers that charge on an hourly or fee-based basis.
Whatever niche that you choose, you will create helpful content for that niche. Within your content, you can promote various affiliate products, in our case FreshBooks.
Let's say, for example, you create a niche website about life coaching. You can create articles for your website that pertain to issues of running a life coaching business.
Topics could include:
how to get new clients
what types of services to offer clients
how much to charge for your services
how to scale up a life coaching business
hiring virtual assistants
There is really an unlimited number of articles that you can create and within those articles, you can refer FreshBooks as a way to streamline and organize time tracking, invoicing, etc.
Content Creation
Creating content is simply writing "blog posts" for your website. Don't underestimate the power of content!
The blog posts on my niche websites are what rank in the search engines and are what attract free targeted visitors.
Each blog post that I write acts as a salesperson that works 24 hours a day. I recommend creating new content for your niche website at least 1 to 2 times per week.
Your blog posts should focus on topics related to your niche. We will use our life coaching niche as an example.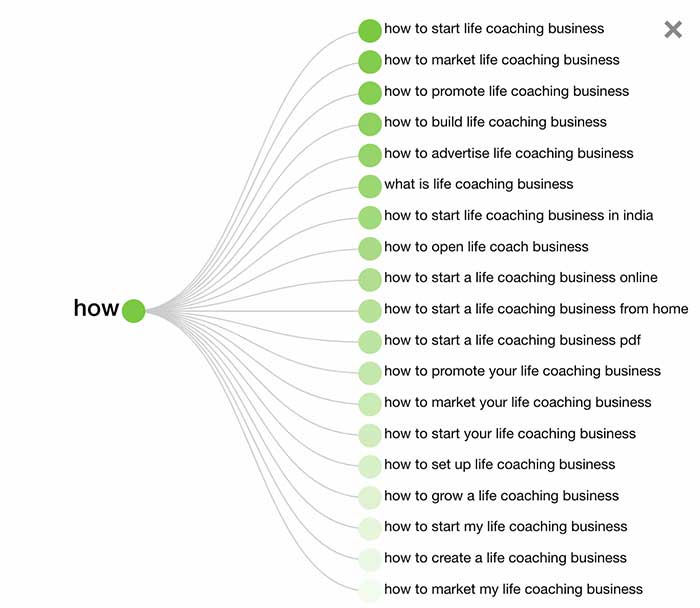 A niche website involves creating helpful content for your niche audience. I perform keyword research using free search tools such as AnswerThePublic.com and Google's autocomplete feature.
I then create articles that address the topics of my niche. The more content that you create, the more opportunity you have for your blog posts to rank well in the search results.
That means more free targeted web traffic. Visitors to your website will read your posts and a percentage of them will click on your affiliate links.
A percentage of those visitors that click on your affiliate links will buy the product that you are referring.
The key is, of course, to recommend FreshBooks within your content. You can do this by creating a product review page and linking back to that review page in your other blog posts.
You can also link directly to FreshBooks with your affiliate links within any of your blog posts.
Let's break down the numbers for FreshBooks commissions ($5 trial + $55 subscription = $60 per new paid membership):
$1,000 in commissions = 17 sales per month
$2,000 in commissions = 33 sales per month
$3,000 in commissions = 50 sales per month
Do you think that is possible with a niche website? It absolutely is and then some. That is why the harder you work, the more income you can make.
The perk of a niche website is that once you're receiving regular web traffic, you can make commissions while you're sleeping, having fun, on vacation, etc.
Is FreshBooks Affiliate Program Worth Pursuing as an Affiliate?
I feel that promoting FreshBooks as an affiliate is worth pursuing either by focusing solely on it or referring it part-time.
If you target the right audience, you can easily create a recurring monthly income from this one affiliate program.
You can sign up for a free trial of FreshBooks (no credit card required) and get some first-hand experience using the software.
Your personal experience creates trustworthiness with your readers. I have the most success in promoting affiliate products when I share my personal experiencing using them.
My Closing Thoughts On My FreshBooks Affiliate Review
There are so many affiliate products available to promote. Software converts really well as they provide solutions for people. You can even check out these other bookkeeping affiliate programs.
FreshBooks is a great example of this. There will always be self-employed individuals that are seeking out an online and mobile-based accounting solution.
As an affiliate, you have the opportunity to earn commissions through your online marketing efforts.
Niche websites are what I use to earn a consistent income online through affiliate marketing.
It is one of the best ways to earn affiliate commissions. I make commissions while I am sleeping, out grocery shopping, or relaxing with my loved ones.
Beginners may find it a bit challenging to get started. I did as well so I followed a step-by-step training program.
That training program made all of the difference for me and I use it today to help others one-on-one with creating and growing their own niche websites.