There are so many niches to choose from that it is a bit of a struggle for new affiliate marketers to choose one. It helps to know some affiliate marketing niches that work for newbies.
If you are struggling to decide what niche to get into, I will share some niches that I've had success with and some that I've seen others have success in as well.
If there are affiliate marketers making money in a particular niche, it is likely a lucrative niche to pursue.
However, there are some important things to keep in mind before jumping into a niche purely for monetary purposes.
I will start off by highlighting the five niches that I think work well for beginner affiliate marketers as well as how to start earning income in any niche.
My Method of Promoting Affiliate Marketing Niches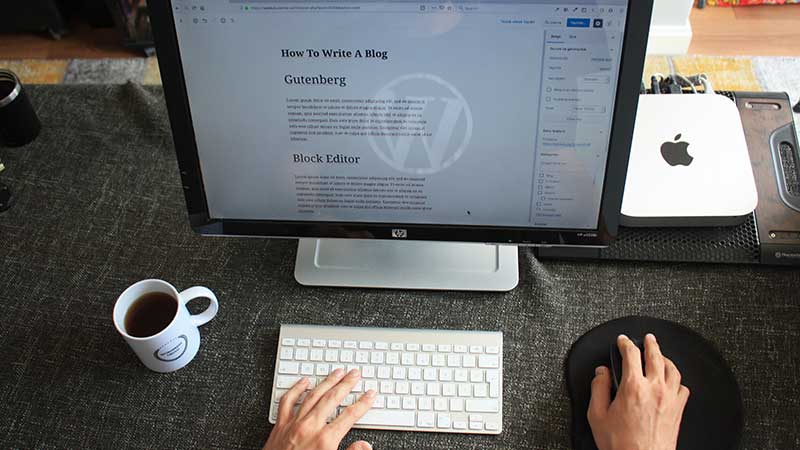 Before I dive into the niches that work well for new affiliates, I want to clarify that I am thinking of these niches from the viewpoint of creating niche websites.
Niche websites are how I earn affiliate commissions online. That being said, I will be referring a lot to creating content (blog posts) to promote affiliate products.
1. Make Money Online (MMO) Niche
It is often said by some affiliate marketers that it doesn't make sense for a new affiliate marketer to enter the MMO (make money online) niche when you haven't made any money online yet.
It's not necessarily a negative thing to enter this niche as a newbie. For one thing, you can approach this niche (like any niche) as a novice and create a niche website documenting what you've learned.
In many cases, new affiliate marketers often take various courses or try out various products and software. Most of these items have affiliate programs.
You can review these products, document your results, etc., and use your affiliate link within your posts.
There is plenty of money to be made in the MMO niche as more and more people are seeking ways to earn income online.
2. ECommerce Niche
ECommerce refers to online stores. Basically, an online business that uses any type of shopping cart software.
Some popular shopping cart software with affiliate programs include Shopify, BigCommerce, Volusion, SamCart, and more.
This niche can work well for beginners because there are tons of people that are looking for eCommerce solutions.
You can create a niche website that helps people find these solutions. You can also approach it from the perspective of opening your own online store.
Shopping cart software affiliate programs often have high commissions. For example, Shopify pays an average of $58 for each paid plan and $2,000 for each Plus referral.
3. Physical Products On Amazon
Creating an Amazon affiliate niche website is a common beginner affiliate website to create.
You can easily check out the various product categories on Amazon's website and build a niche website around a category or product.
Many people create review websites and others will focus on the niche itself and recommend various products.
For example, there is a skincare niche website I have come across and the owner writes excellent posts about various skincare issues (acne, eczema, dry skin, etc.)
At the bottom of each post, there are Amazon affiliate links to different skincare products.
Amazon's affiliate program (Amazon Associates) is easy to join and works well for many newbies.
Although Amazon's cookie length is really short (24 hours) and commissions are low compared to most affiliate programs, people know and trust Amazon.com
Therefore, when a visitor to your website clicks on your Amazon affiliate link, they are likely to buy one or more products from Amazon.com.
4. Software Solutions Niche
There are tons of software online that can help people with their businesses. For example, freelance workers require a way to track their billable hours and send invoices.
There is cloud accounting software available with affiliate programs like FreshBooks. FreshBooks pays $5 per trial sign up and $55 per new sale.
There are affiliate programs for project management, email newsletters, web hosting, client management, and more.
Another great thing about promoting software is that many of these affiliate programs have recurring commissions. That means that you receive a commission each month for as long as the user continues to pay for the service.
5. Health and Wellness Solutions
The health and wellness niche can address many issues besides the usual weight loss and getting into shape.
People deal with all sorts of issues such as foot pain, trouble sleeping, back pain, snoring, bruxism, and on and on.
There are many products that help with these issues that have affiliate programs.
This opens up a lot of sub-niche website opportunities for you. If you have any personal experience with health and wellness, even better.
There are many people that create niche blogs about their weight loss journey. Nowadays, it may be harder to rank health articles without any type of credibility such as having a Ph.D.
However, there are many sub-niches within the health and wellness niche that you can consider.
Learn how I went from zero to over $30,000 in affiliate commissions
How To Make Consistent Affiliate Commissions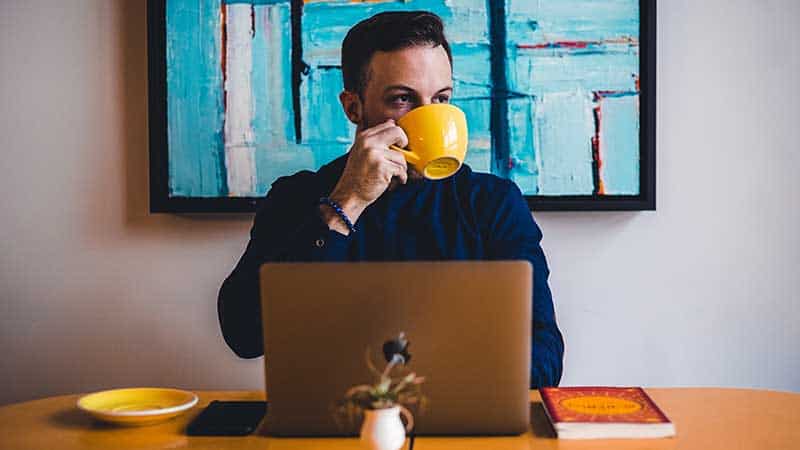 I knew about affiliate marketing for years and I wasted a lot of time dabbling in affiliate marketing rather than approaching it as a business.
It wasn't until a job layoff that I finally took the business of affiliate marketing seriously.
I didn't have a budget for PPC marketing so I chose the route of creating niche blogs. They are extremely low-cost to start, you generate free traffic, and commissions grow as you grow your business.
I absolutely love niche websites. They are fun to build and each piece of content that you create is like a salesperson that works for you 24 hours a day.
It is one of the best ways to earn consistent monthly commissions and the best part is that you can repeat the process over and over again to earn even more commissions.
Content Creation – Your Blog Posts
Creating great content will be your primary job as a niche website owner. Your content is what ranks in the search results which attracts targeted visitors to your blog.
When visitors land on one of your blog posts, a percentage will click on your affiliate links. Some of those visitors will buy products from the merchant websites and you'll earn commissions.
I recommend creating a new post at least 1 to 2 times per week. Even at my busiest, I am able to write a minimum of one new post per week.
Now, I write two posts a day on some days for my various niche websites. I also write posts that are over 1,000 words.
That is not difficult to do when you are writing to help your niche audience. I used to think thousand-word blog posts were too difficult to write.
Today, I feel that it is all too easy to surpass one thousand words when you are writing helpful content for your readers.
Add Call-To-Actions
A call-to-action is a sentence or word that tells your readers what to do next. Here are some that you may use from time to time:
Click here to learn more
Visit the merchant website
Click here for pricing information
I'm sure you get the idea. You want to place these call-to-action sentences throughout your blog post and preferably at the end of your posts.
Call-to-actions are extremely effective and can make a difference in helping to increase your conversions.
My Closing Thoughts On Affiliate Marketing Niches That Work for Beginners
There are so many niches to choose from so I hope the ones that I've shared in this post have helped you a bit in terms of where you may want to start.
Niche websites are what I use to earn a consistent income online through affiliate marketing.
It is one of the best ways to earn affiliate commissions. I make commissions while I am sleeping, out grocery shopping, or relaxing with my loved ones.
Beginners may find it a bit challenging to get started. I did as well so I followed a step-by-step training program.
That training program made all of the difference for me and I use it today to help others one-on-one with creating and growing their own niche websites.