Digital courses are extremely popular for people who want to learn a particular skill. They are also lucrative for the course creators that put them together. You can earn income from these services by joining online courses affiliate programs.
By promoting these online courses, you help to connect people with courses they can use to learn new skills. These skills can translate into pay raises or even starting their own businesses.
Below are some online courses and affiliate programs that you can consider if you want to dive into this niche.
How I Make $1,000 Commissions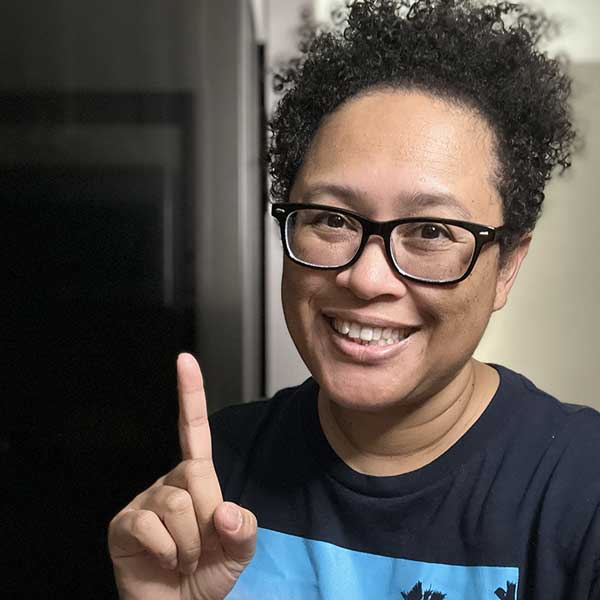 Hey there! I'm Eartha, the author of this website and an affiliate marketer. Besides sharing affiliate programs, I also share how to boost affiliate income. Click the link below to learn how I'm able to make $1,000 – $2,000 commissions:
Online Courses Affiliate Programs
Coursera
Udemy
Teachable
Pluralsight
Simplilearn
Permaculture Skills Center
Creative Live
DJ Courses Online
1. Coursera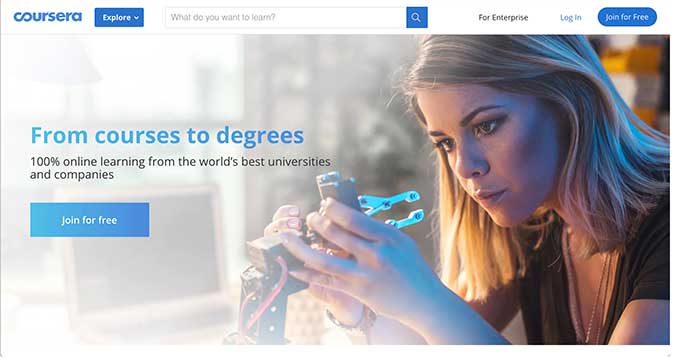 Commission: 45%
Cookie Length: 30 days
Coursera partners with various Universities and companies to offer a wide variety of online courses. People can earn certificates and explore online degree options as well.
They offer hundreds of free courses that include on-demand video, lectures, homework exercises, and discussion forums. The paid courses include quizzes, projects, and a course certificate upon completion.
Why Promote Coursera?
They have a lot of free courses which makes it great for conversions. The fact that they partner with Universities and other companies helps ensure that people are getting a quality education.
The affiliate program offers a nice commission at 45% and a decent cookie length of 30 days.
2. Udemy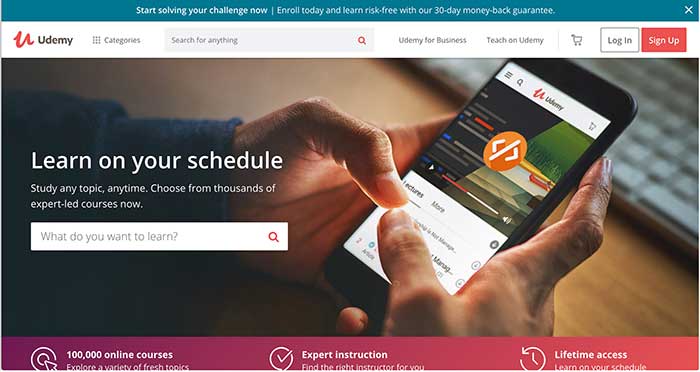 Commission: competitive
Cookie Length: not disclosed
Udemy offers over 100,000 online video courses. There are topics on almost anything that you can think of. A lot of the most popular courses fall under the business category. However, there are other fun courses like learning to play the ukulele, bread baking, ane more.
Why Promote Udemy?
Udemy has been around for quite some time so many people are familiar with the brand and the types of courses they offer. With over 100,000 courses, there are sure to be courses that you can promote to your target audience.
Their affiliate page didn't offer much information in terms of commission and cookie length. However, they do offer deep linking which is helpful for linking to a specific course.
3. Teachable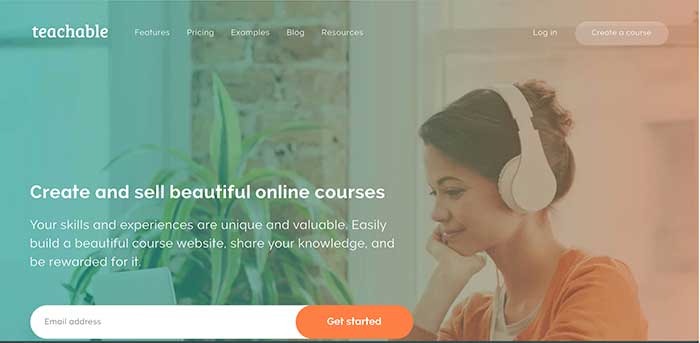 Commission: 30% recurring
Cookie Length: 90 days
Teachable is a platform that lets anyone create their own online courses. It has several features such as adding video, text, images, audio, and PDF files. You can add course completion certificates, quizzes, and course compliance to enforce lecture and video completion.
Teachable will handle your payment processing as well. Users can offer coupons and promotions, as well as advanced pricing options.
Why Promote Teachable?
It is one of the most popular online course platforms available and offers a wide range of features. They also offer recurring commissions which are always nice.
Due to its popularity and brand recognition, I think it would be easy to make sales promoting this service.
4. Pluralsight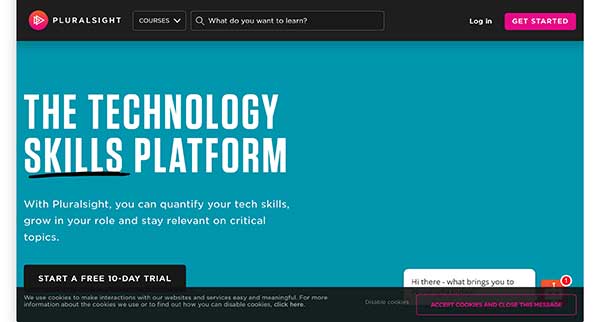 Commission: $5 free trial, 50% monthly subscription, 15% annual subscription, 10% premium subscription, 10% professional subscription
Cookie Length: not disclosed
Pluralsight offers a variety of courses related to technology. People can take classes on topics such as Python, IT Networking, SQL, Cyber Security, and more.
These courses are great for web tech professionals that want to increase their skills and possibly move up in their positions at work.
Why Promote Pluralsight?
It is a great platform that focuses solely on technology courses. Therefore, you can target the technology niche for easier conversions. The courses are relevant and many tech professionals are wanting to future-proof their skills.
5. Simplilearn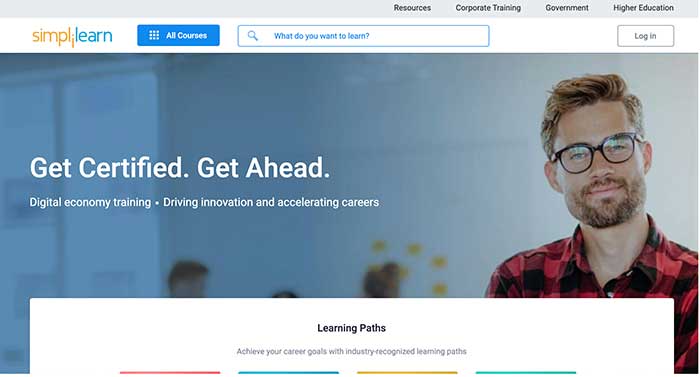 Commission: 10%
Cookie Length: 30 days
Simplilearn is a platform that offers courses in digital economy training. You can find courses on project management, data science, digital marketing, cyber security and more.
Corporations also use this platform for training employees individually or in teams.
Why Promote Simplilearn?
Skills training is in high demand in the technology industry. People in this field need to learn new software, programming languages, and more.
Simplilearn offers certifications in many in-demand skills. Promoting this service should make for easy conversions when targeting those in the tech industry.
6. Permaculture Skills Center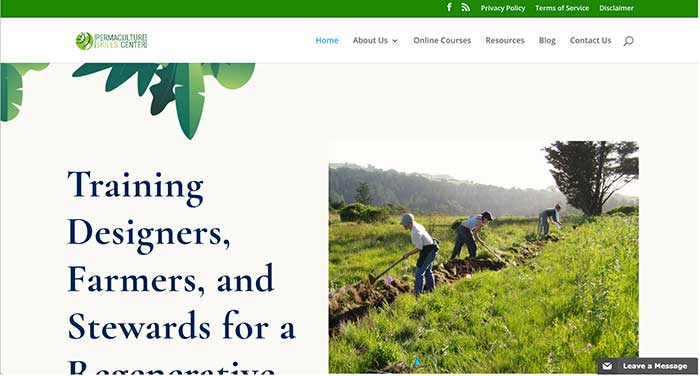 Commission: 40%
Cookie Length: not disclosed
Permaculture Skills Center is a five-acre demonstration site and online educational school providing instruction in permaculture, ecological landscaping, regenerative agroforestry and more.
They offer courses in eco-landscape mastery, regenerative landscape business training, regenerative agroforestry, land design, and more.
Why Promote Permaculture Skills Center?
This is a unique niche and very targeted. You could do quite well promoting this as you'd likely have a lower amount of competition in comparison to the other online course platforms.
7. Creative Live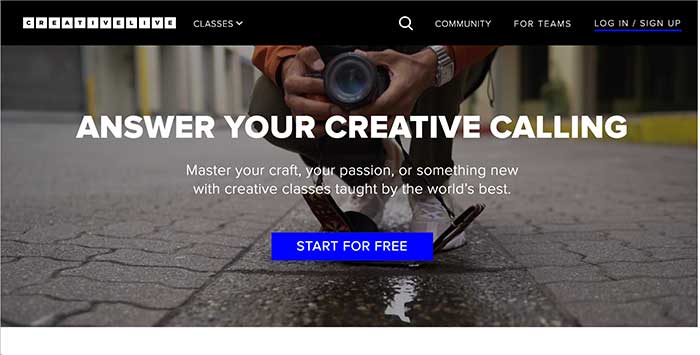 Commission: 20% new customers, 10% return customers, $1 new registration, $10 referred affiliate.
Cookie Length: 30 days
Creative Live focuses on courses related to photography, video, art, craft making, music, audio, and money/lifestyle topics. This platforms offers courses for creative individuals that want to or already are making a living from their creative skills.
Why Promote Creative Live?
This is a great online course platform to promote if you want to target creative individuals. This could be photographers, artists, musicians, and most anyone that wants to earn a living from their creative skills.
8. DJ Courses Online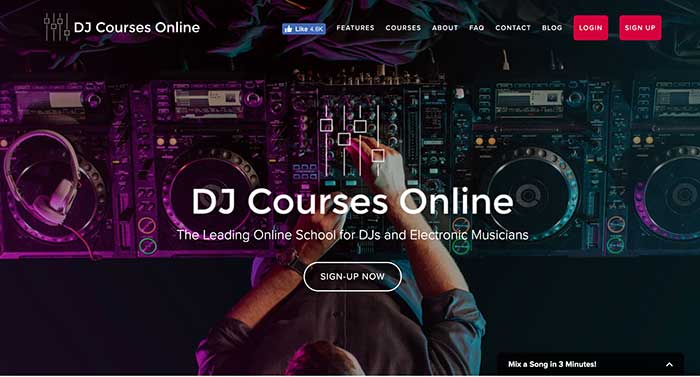 Commission: 50% new memberships and 50% recurring
Cookie Length: not disclosed
DJ Courses Online provides courses on how to become a DJ. The courses are instructed by professionals in the DJ industry. Courses cover topics such as How to DJ Masterclass, Advanced DJ Techniques, DJ Career Tips, and more.
They offer a low monthly membership subscription, yearly subscription, and a lifetime payment option.
Why Promote DJ Courses Online?
This is a popular niche and this platform focuses on developing DJ skills. You would be targeting a specific audience and are sure to get consistent conversions as many aspiring DJs want to earn a living in this career.
How to Make Money with Online Courses Affiliate Programs
A tried-and-true method of making money with any affiliate program is to create a niche affiliate website (or niche blog) that focuses on topics related to the niche.
A niche blog is a great way to generate free targeted traffic. You create content that helps your targeted audience. Within your content, you link to these affiliate products.
Since your website caters to your niche, there is a much higher chance of converting visitors into sales.
With a niche website, you do not have to pay for traffic and the traffic that you generate can last for years to come.
Example of a Niche Blog
Let's take the DJ Courses Online affiliate program for example. If you wanted to target that niche, you could create a niche blog that answers the questions of those interested in DJing.
Some topics to cover on a blog such as this include:
how to create beats
best way to get dj gigs
dj courses online
dj tech tools
best mixers for djing
Therefore you could create blog posts on these topics and also recommend the DJ Courses Online somewhere in your posts.
The content that you create will eventually rank in the search engine results. That brings traffic and traffic brings sales.
My Closing Thoughts On Online Courses Affiliate Programs
I feel that online courses are in demand. There are courses for just about every industry that you can think of.
You can focus on a specific niche and promote courses specific to your niche. Niche blogs are an effective way to reach your audience and convert visitors into sales with your content.
There are specific things that you can learn to make the most of your niche affiliate website. You can learn what you need to know by following a step-by-step training program like this.
It is the same program I used to learn affiliate marketing and it is also how I am able to help new affiliates with one-on-one support.