Do you want to earn income in a billion-dollar industry? That is what you can expect when you become an affiliate in the nutritional supplement industry.
According to Statista.com:
Revenue from vitamin and nutritional supplement production reached nearly 31 billion dollars in the United States in 2018 and the industry is set to add over a billion more in revenue in 2019.

Statista.com
In this post, I focus on nutritional supplement affiliate programs designed for athletes.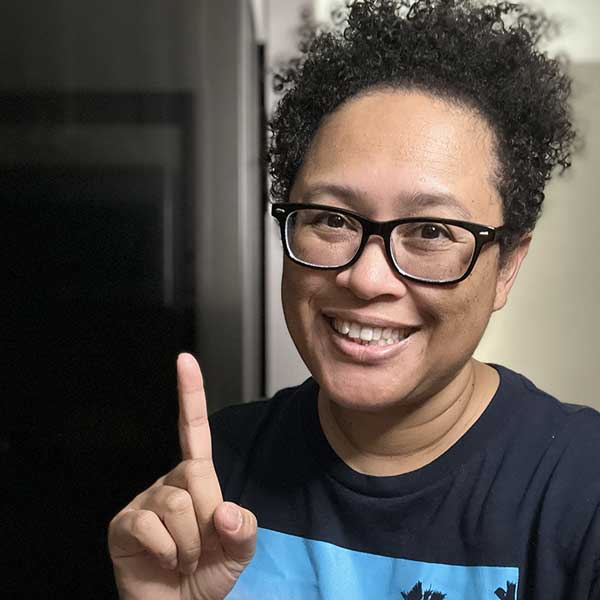 HOW I MAKE $1,000 COMMISSIONS
Hi there! I'm Eartha, the author of this website and an affiliate marketer. I share various affiliate programs and ways to help boost affiliate income. Click the link below and I'll share how I'm able to make $1,000 – $2,000 commissions:
Nutritional Supplement Affiliate Programs
Athletic Greens
Bare Performance Nutrition
Zhou Nutrition
Onnit
Kion
Run Fit Nutrition
VitaMonk
Focusing on athletes and athletic performance is a great niche. Most athletes are seeking ways to enhance their performance or to stay in peak physical condition.
As an affiliate, you can cash in on this billion-dollar industry by promoting great nutritional supplements.
1. Athletic Greens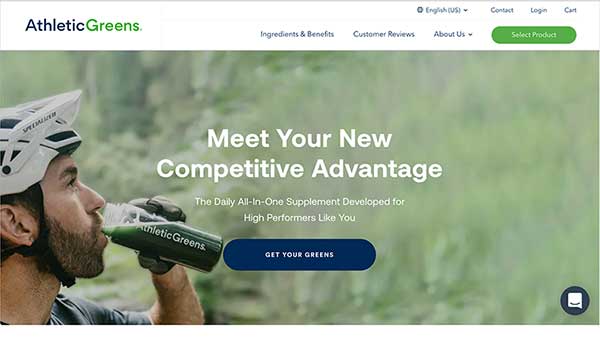 Commission: 25%
Cookie Length: 14 days
Athletic Greens is a whole food dietary supplement powder designed for athletes. It contains 75 vitamins, minerals, and whole-food sourced ingredients.
You may have heard of this supplement if you follow Tim Ferriss. He is a popular spokesperson for Athletic Greens.
One bag is a 30-day supply and has two pricing options. There is a one-time price of $97 or a subscription price of $77 per month.
The affiliate program offers a great commission of 25% and a 14-day cookie length. It is managed by Refersion affiliate marketing software.
There are several questions on the application form relating to your audience, website, social media accounts, as well as explaining why you'd be a good fit for the affiliate program.
That being said, I highly recommend establishing your own niche website with 5 to 10 good pieces of content before applying.
2. Bare Performance Nutrition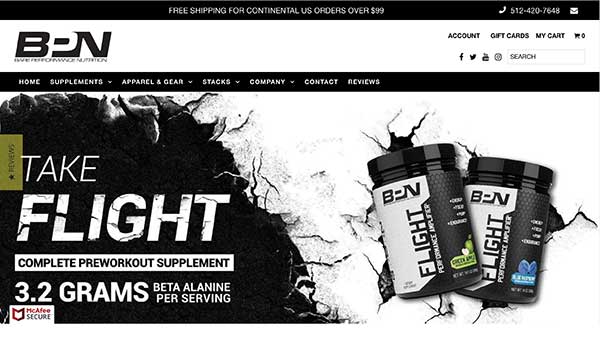 Commission: 10%
Cookie Length: 30 days
Bare Performance Nutrition was founded by Nick Bare, an Army veteran, and fitness enthusiast.
Nick started a YouTube channel while he was still in the Army detailing his fitness, diet routine, as well as his business. His channel gained a lot of subscribers and is still quite popular today.
The company has a large variety of nutritional products to include performance supplements, superfood, multi-vitamin, whey protein, nutrition bars, and a fat burner.
There are also different stacks which are a combination of the various products for pre-workout, fat loss, and muscle building.
The affiliate program offers a 10% commission and 30-day cookie length. Another nice perk is that if you make 10 or more sales per month, you can earn free products each month.
If you are in the fitness niche, these are great products to recommend, particular for strength training and endurance athletes.
3. Zhou Nutrition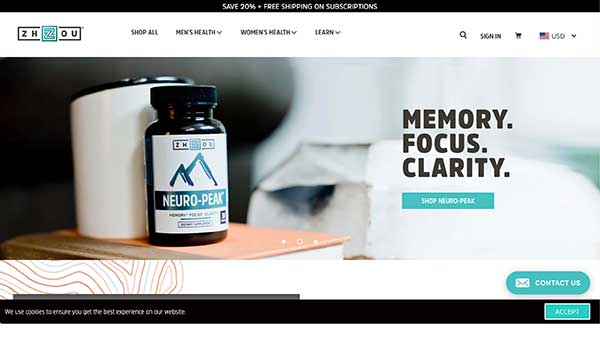 Commission: 15%
Cookie Length: 45 days
Zhou Nutrition is a company that has a wide variety of nutritional supplements for men and women. They carry supplements for:
Mind & mood
Grooming & beauty
Sports & training
Sex & hormones
Keto
Essential wellness
All of their products come with a 60-day money-back guarantee. They receive excellent reviews on Amazon as well. Their products are great for promoting if you are in any type of health & wellness niche.
Since they have supplements that cater directly to men and women, you can sub-niche even more if you wanted to.
The affiliate program offers 15% commissions with a 45-day cookie length. Their affiliate program is managed by AvantLink.
4. Onnit
Commission: 15% universal, $10 trial signup bounty
Cookie Length: 45 days
Onnit is a nutritional supplement company founded by Aubrey Marcus. Joe Rogan is also a partner in the company. Onnit has a variety of products but launched with its flagship product, Alpha Brain in 2011.
The products are designed for improving human performance and focus on fitness, supplements, nutrition, and personal care.
The Onnit product line covers categories such as:
Focus + brain
Mood + sleep
Digestive health
Support & vitality
Essential nutrients
Performance
Immune system
Fats & oils
Snacking
Power foods
Protein
Coffee & tea
Fitness gear
Clothing
Books
Onnit is great to promote in the general health & fitness niche but you can also sub-niche to those that are into "health hacking" and finding ways to improve overall performance.
The affiliate program offers a 15% commissions and $10 trial bounty signup with a 45-day cookie length. The affiliate program is managed through Impact Radius.
5. Kion
Commission: 10%
Cookie Length: 45 days
Kion is a company that has supplements to help people achieve peak performance, defy aging, and live an overall limitless life.
The company was founded by Ben Greenfield and Angelo Keely. Their product line helps with weight management, muscle gain, recovery, digestion, immunity, and focus.
They also have bars, coffee, and apparel. I think this product line is ideal for general health & fitness but definitely for those seeking peak performance supplements.
The affiliate program offers a 10% commission and 45-day cookie length. It is managed through ShareASale.
6. Run Fit Nutrition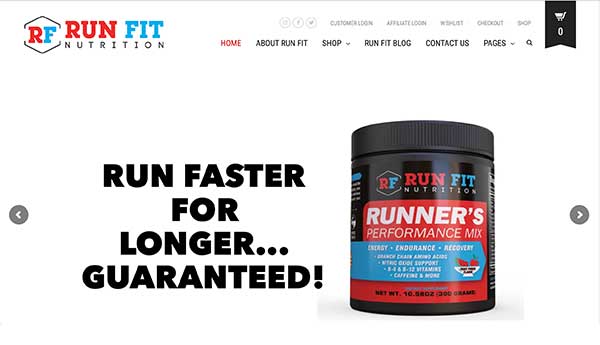 Commission: 20%
Cookie Length: 30 days
Run Fit Nutrition is the first nutrition brand specifically engineered for runners. Every product was developed by runners for runners.
The products are designed to maximize performance, stay healthy, and recover faster. Their product line includes daily supplements, performance fuels, and recovery products.
I feel that this is an awesome product line to promote to runners or any endurance athlete.
The affiliate program offers a 20% commission and 30-day cookie length. They pay commissions through PayPal once you've reached $20 in earnings.
Their affiliate program seems to be managed in-house. They do ask for a website so you can expect some type of approval process.
7. VitaMonk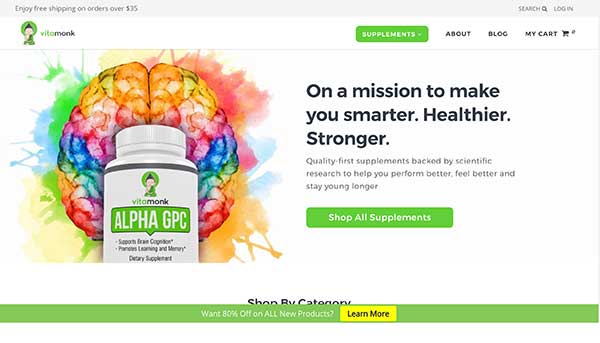 Commission: 30%
Cookie Length: 90 days
VitaMonk's product line serves the purpose of strengthening and elevating the body and mind. Their product line consists of supplements related to fitness, energy, focus, sleep, longevity, stress, mood, and keto.
This is a great product line to promote if you are targeting not only health & fitness niches but those that are concerned with mood and stress.
Their affiliate program offers a 30% commission for any sale with a 90-day cookie length. The affiliate program is managed by Affiliatly and payouts are made via PayPal.
How to Best Promote Nutritional Supplements
If you haven't noticed, most affiliate programs ask you for your website URL. There is a reason for that. Content marketing works especially well for promoting affiliate products.
That means having or creating a niche website (blog). That is how I got my start in affiliate marketing and it is what I continue to do today to earn consistent affiliate commissions.
The health & fitness niche is broad but there are many sub-niches that you can get into to create a niche website on.
For example, if you wanted to focus on the running niche, you could promote the Run Fit Nutrition supplements.
Since most of these particular affiliate programs are nutritional supplements catered to athletes, you can create a niche website in the area of increasing endurance and overall performance.
Getting Your Niche Website Up
There are so many great benefits to having a niche website. One benefit is the low start-up cost. You need nothing more than a domain name, web hosting, and WordPress.
You can get all three at an excellent web hosting provider like WPX Hosting. Once you have your self-hosted WordPress website up, it is a matter of creating helpful content for your niche audience.
It is that content that will be indexed and ranked by the search engines. Eventually, people in your niche will find your content while searching online.
As they click through to your website, a percentage of people will click on your affiliate links and buy what you are recommending.
My Closing Thoughts On Nutritional Supplement Affiliate Programs
The nutritional supplement market is in the billions of dollars. It is a great market to tap into as an affiliate marketer.
I hope the affiliate programs listed above have given you some options in terms of the products that you can promote.
Creating a niche website is one of the best ways to earn income as an affiliate. The process can seem overwhelming for beginners which is why I sought out an affiliate marketing training course.
I found this one and the training has helped me to transition from a full-time retail job to working for myself as an affiliate marketer.