Online courses are popular and lots of people take them to learn new skills or improve upon the skills they already have. Skillshare is an online learning community with courses in illustration, design, photography, video, freelancing, and more.
The Skillshare affiliate program pays $10 for every new customer that signs up for a Premium Membership or free trial. They have a 30-day cookie and pay commissions once a month on the 16th of each month. The affiliate program is managed by Impact Radius and you can set your preferred payment method there.
Now, let's dig a little deeper into what Skillshare offers and how to best earn commissions with the program.
Tired of not making enough affiliate sales? Learn how I went from zero to making consistent affiliate commissions. Click here to learn how I did it.
How Skillshare Works
Skillshare offers thousands of online classes covering topics such as:
Animation
Creative writing
Film & video
Fine art
Graphic design
Illustration
Music
Photography
UI/UX design
Web development
Business analytics
Freelance & entrepreneurship
Leadership & management
Marketing
Lifestyle
Productivity
The teachers on Skillshare are paid monthly for every member that watches their classes. Top teachers earn over $100,000 per year!
New users can sign up for free and explore Skillshare as a basic member. There are free classes that are available as well.
I like promoting services that offer free trials. It increases the chances of your referrals converting into sales.
The Skillshare Affiliate Program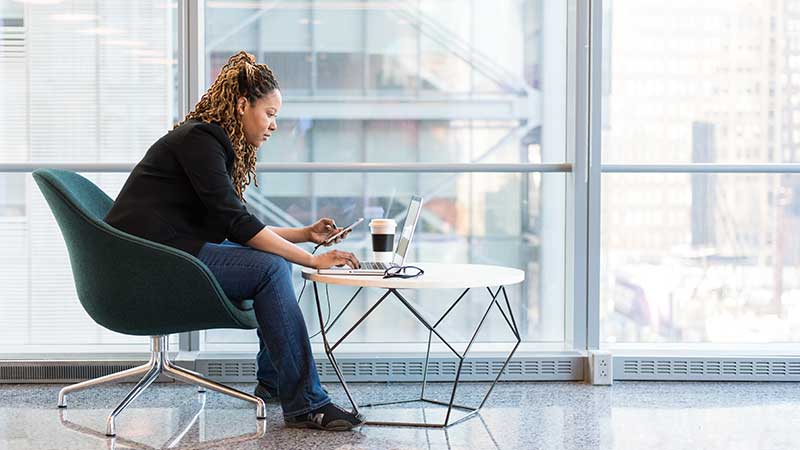 Anyone can join the Skillshare affiliate program so long as they have at least one channel with an audience that aligns with Skillshare's brand.
These channels can include blogs, Facebook groups, Pinterest, Instagram, Twitter, or email newsletters.
The affiliate program is managed by Impact Radius so you will need to create an account there and apply for the Skillshare affiliate program.
There is a 30-day cookie and what is even cooler is that you can earn commissions for free trial sign-ups as well.
There is a $10 commission for each new customer that signs up for a Premium Membership or free trial. Payouts are on the 16th of each month for the previous month's commissions.
Is Skillshare Worth Promoting?
Absolutely! There are TONS of excellent classes on Skillshare for artists, photographers, entrepreneurs, and so much more.
Don't let the low commission deter you from promoting it. $10 commissions add up quickly when you are generating a good amount of web traffic.
The free trial makes it easy for anyone to check out the classes and the premium membership is affordable.
What is great about the Skillshare affiliate program is that you can earn commissions on the free trial sign-ups as well as premium memberships.
How to Promote Skillshare for Consistent Affiliate Commissions
If you consider what Skillshare states on their affiliate page:
Skillshare's affiliate program is free to join for anybody that has at least one demonstrated channel and audience that is aligned with Skillshare's brand. Channels include: blogs, Facebook groups, Pinterest, Instagram, or Twitter followers, or email newsletters.

Skillshare's affiliate page
You first need an audience (a niche) and you need a way to reach that audience. The method I use and prefer is a niche website (blog).
That is how I got started in my affiliate marketing business and how I continue to grow my business.
There are many categories on Skillshare and you can target niches related to those categories.
For example, you could create a niche blog related to amateur photography. You could post content related to learning photography and recommend courses on Skillshare using your affiliate link.
Creating Your Niche Blog
Niche blogs work extremely well for affiliate marketing. The reason is that the content that you post on your website is what the search engines index and rank.
That ranked content is what generates free targeted visitors to your website. A percentage of these visitors will click on your affiliate links and convert into sales.
Creating helpful content is what attracts your niche audience. This is referred to as content marketing and also as inbound marketing.
I recommend getting a self-hosted WordPress website for your niche blog. You will also need a domain name and web hosting.
You can get all three from any commercial web hosting provider such as WPX Hosting. After establishing your hosting account, you can install WordPress on it.
If you need help with this step, reach out to your web hosting provider. Many of them will install WordPress for you.
Performing Keyword Research
Understanding what your niche audience is searching for is key to creating helpful content that will attract them.
One of the ways to figure this out is by using keyword research tools. You can use free tools such as Keyword.io or AnswerThePublic.com.
The keyword phrases that you find are what you can use for your blog posts. There is a bit more to keyword research that you can learn.
When I started my online business, I wanted to learn all that I could so I researched online affiliate training programs.
I found this one and it helped me learn keyword research as well as what I know today that has helped me succeed in my own business.
How Often to Write Your Content
When you launch a new niche blog, I recommend creating content often. At a minimum, you want to post at least 1 to 2 new blog posts per week.
This is completely doable even if you have a busy schedule. When I started my first niche website, I was working a full-time job.
I created my content before work, after work, and on the weekends. My hard work paid off.
You must take your online business seriously and by doing so, it is possible to create one helpful blog post per week.
My Closing Thoughts On My Skillshare Affiliate Review
Although Skillshare's $10 commission may seem low, it is still a service that is worth promoting. Not only do they pay commissions for new premium memberships but for trial sign-ups as well.
With a good amount of targeted web traffic, those commissions can add up. For example, if you referred 5 trial sign-ups per day, that is $50. That equals $1,500 per month.
Besides that, promoting Skillshare can be just one of the affiliate programs that you recommend on your niche website. I believe in having multiple streams of income.
Niche websites are how I am able to earn a consistent income online. Although they are easy to create and maintain, there is still plenty of information to learn along the way.
A step-by-step training program like this one has helped me tremendously in my own business.
I am still a part of this training program and use it to help others one-on-one with building their own niche websites.