The Adidas brand is known worldwide and thanks to the Adidas affiliate program, affiliates have an opportunity to earn commissions recommending their products.
If you already have a traffic source such as a niche website or a social media following that is likely to buy Adidas products, then applying to the affiliate program and being accepted seems pretty straightforward.
However, what if you're new to affiliate marketing and you've applied to the Adidas affiliate program only to have your application rejected? Not being accepted to an affiliate program happens quite often to many affiliates.
If you're wondering why you may not have been approved or how to increase your chances of being approved, I'll cover the possibilities below.
How I Make $1,000 Commissions Using a Simple 2-Step Process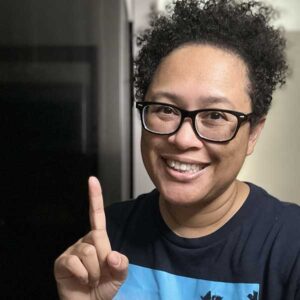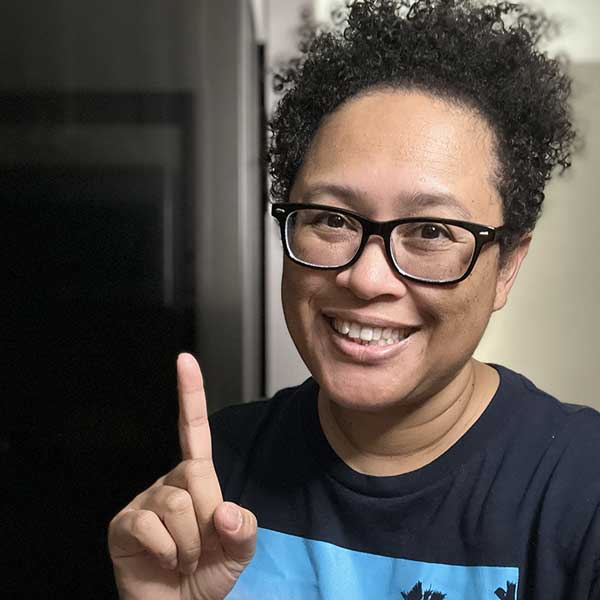 Hi there! I'm Eartha, the author of this blog and an affiliate marketer. I use this website to share affiliate programs that I find and ways to boost affiliate income.
Like many affiliate marketers, I started out promoting low-ticket offers. Things changed once I began promoting high-ticket offers.
Making high-ticket commissions is one of the fastest ways to scale up your affiliate income. Click the link below to learn how I'm able to make $1,000 – $2,000 commissions:
How the Adidas Affiliate Program Works
You can find the link to apply to the Adidas affiliate program by visiting their affiliate program page below. Their affiliate program is managed by Impact and offers a 2% commission rate.
You'll first need to create an account with Impact and then search for the Adidas affiliate program. After you apply, you'll need to wait for approval. It may take a day or two before you'll receive the status of your application.
Keep in mind that the Adidas affiliate program page prefers affiliates that have:
An audience of men and women aged 18 – 24
Has an engaged audience
Able to drive impact through measurable performance (traffic, sales, ROI, etc.)
By the above, your chances of being approved will increase greatly if you already have a traffic source that generates a targeted audience. Thus, if you don't, that may be one of the main reasons your application was not approved.
What to Do If You're Rejected by the Adidas Affiliate Program
Don't be discouraged if you are not approved for the affiliate program. You can always reapply later or choose alternative options for making commissions by recommending Adidas products.
One of the main reasons anyone is rejected by an affiliate program is that they do not have some type of online asset that generates targeted leads.
What I mean by online asset is either having a niche website or a social media following. Having one or both of these in a related niche to the product you're promoting can significantly increase your chances of being approved.
Launch a Niche Website
If you notice on most affiliate applications, they will ask for your website URL. Having a website to submit serves as a demonstration to the company that you understand how to generate targeted traffic.
Since the focus is Adidas products, it would help to have a niche website in a related niche. For example, a website related to fitness, sports, or even fashion may work well.
A niche website is simply a blog. You create content in the form of blog posts to attract your target audience. If you create a fitness blog, then write fitness-related content.
Within your content, you can recommend affiliate products. When visitors to your blog click on your affiliate links and make a purchase, you earn a commission.
Of course, you'll want to disclose that you are an affiliate. This won't deter from visitors clicking your links.
Many people shy away from creating a niche website because they don't want to dedicate any time to creating content.
What they don't usually understand is that content creation has to be done on a regular basis even if you only focus on social media.
I personally recommend creating a niche website. The content that you create may eventually rank in the search engines and bring you traffic for years.
Build Up a Social Media Following
The downside to creating a niche website is that it takes a bit of time before steady traffic begins to flow in.
Social media is a faster way to generate leads but it still takes a lot of time to build up. It can happen faster due to short-form content like Instagram reels, FB reels, and TikTok videos.
It takes less time to create short-form content than to write a good blog post. However, the number of reels and posts you'll have to make may be double or triple in comparison to blog post creation.
When to Reapply to the Adidas Affiliate Program
I think the minimum time to wait to reapply to any affiliate program is 30 days. However, I wouldn't personally reapply until one of my online assets was set up.
If the affiliate program does not have a minimum traffic requirement, you may be able to reapply once you have at least 5 – 10 posts up on your niche website.
Otherwise, I would wait until you have some trickle traffic coming in or you have some good engagement from one of your social media profiles.
Adidas Affiliate Program Alternatives
If for some reason you simply cannot get approved by the Adidas affiliate program, don't get discouraged. There are many other options to consider.
Other companies that also sell Adidas products may have affiliate programs. Here are some to consider:
Sometimes other affiliate programs have a larger commission rate as well. Considering that the actual Adidas affiliate program only offers a 2% commission, it may work out better with a different affiliate program.
You may also want to consider competitor brands like the Puma affiliate program or Nike affiliate program.
How I Make $1,000 Commissions
When I started out in affiliate marketing, I focused solely on low-ticket offers. You can make steady income online by doing so but it is difficult to scale up your income.
When I discovered high-ticket affiliate marketing, it made a big difference. With high-ticket affiliate marketing, I'm able to make a minimum of $1,000 commissions versus a $47 commission with a low-ticket offer.
Promoting a high-ticket product takes the same amount of effort as promoting a low-ticket offer. Since I've shifted my focus, I've been able to earn commissions like the below: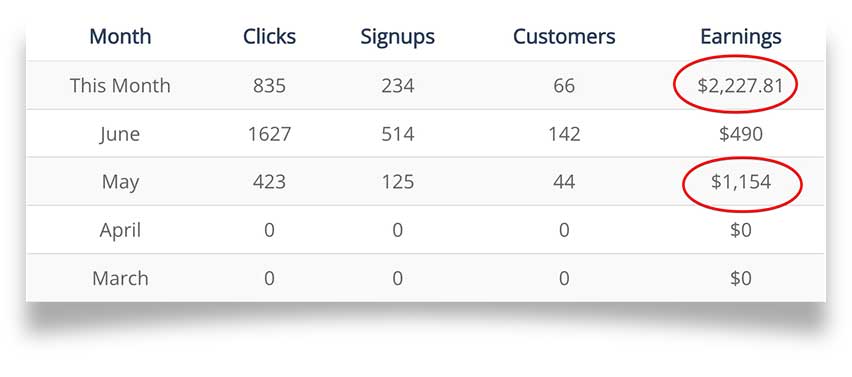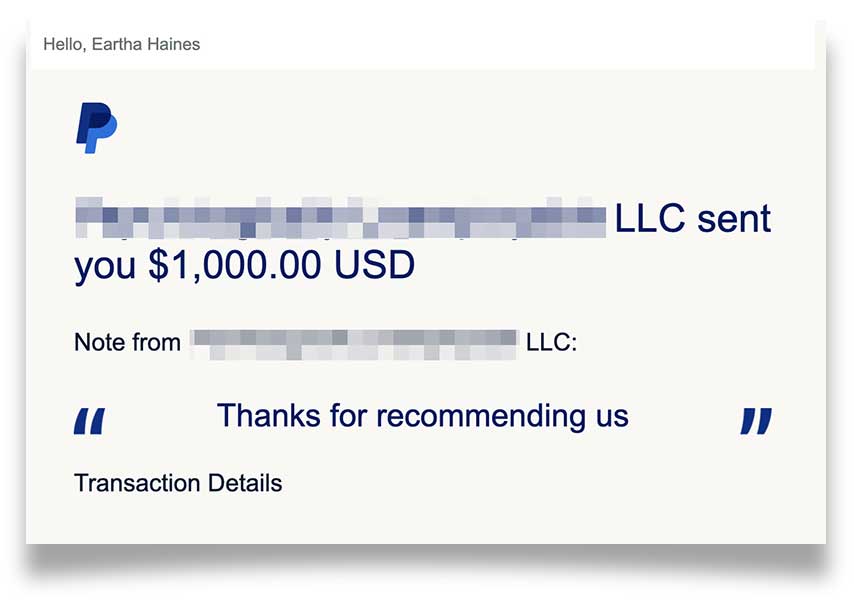 When I decided to do high-ticket affiliate marketing, I decided to learn from a super affiliate that I've followed for years and who has achieved tremendous success. I began following this training and it made all of the difference for me.
Conclusion
The Adidas brand is a good one to promote if you are in a related niche. As an affiliate marketer, if you can send a steady flow of targeted traffic, there is income to be made.
However, if you find that you have not been accepted by the Adidas affiliate program, there are some options that you can take. Create an online asset to help get you approved when you reapply. Or, apply to an alternative affiliate program.
I also recommend considering high-ticket affiliate marketing so that you can help increase your monthly income.
Click here to learn how I went from working a retail job to making $1,000 – $2,000 commissions.