As an affiliate marketer, you'll discover that men's grooming affiliate programs are plentiful. Men's grooming is a trending evergreen niche. You'll find products for beard grooming, shaving, skincare, hair care, and more.
Below are some affiliate programs for men's grooming to help you get started. I'll share some ways to help you start earning commissions as well as what to do if you're rejected by an affiliate program.
HOW I MAKE $1,000 COMMISSIONS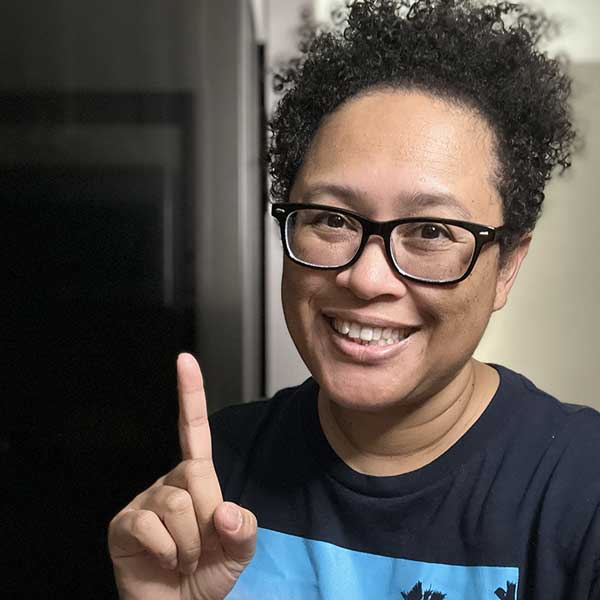 Hey there! I'm Eartha, the author of this website and an affiliate marketer. Besides sharing different affiliate programs, I also share ways to help boost affiliate income. Click the link below and I'll share how I'm able to make $1,000 – $2,000 commissions:
7 Men's Grooming Affiliate Programs
Bead Brand
Allied Barber Supply
Cut Throat Club
Liomen
Beast
Royal Beadsmen
Just Manly
Beard Brand
This company was founded in 2012 by Eric Bandholz. The website offers products for enthusiasts of facial hair care with a wide range of high-quality products for the modern beardsman. You'll find products such as beard oils, balms, combs, brushes, and grooming tools.
Besides carrying beard products, customers will find articles on expert grooming tips, stories, and resources to help enhance their grooming routines. The Beardbrand affiliate program is managed by Avantlink and offers a 15% commission rate on successful sales. They also have a 30-day cookie length.
Commission: 15%
Cookie Length: 30 days
Allied Barber Supply
You'll find a wide selection of men's clothing, accessories, as well as grooming products on the Allied Barber Supply website. Many of the products sold are made in-house including soap, body wash, beard oils, and candles. The Allied Barber Supply affiliate program is managed through Affiliatly and offers a 3% commission rate and a 10-day cookie length.
Commission: 3%
Cookie Length: 10 days
Cut Throat Club
This company is based out of Australia and they specialize in traditional shaving products for both experienced and inexperienced shavers. Their goal is to promote quality razors over disposable plastic ones. You'll find straight razors, leather strops, shaving brushes, shaving soap, skincare, aftershave, accessories, and more.
The Cut Throat Club affiliate program offers between 10% – 20% commissions as well as a 90-day cookie length.
Commission: 10% – 20%
Cookie Length: 90 days
Liomen
This product is an anti-aging cream for men. Its purpose is to rapidly moisturize and hydrate skin. The cream also stimulates and supports healthy new skin cell growth. The Liomen affiliate program offers a 60% commission rate and a 6-month cookie length.
Commission: 60%
Cookie Length: 6 months
Beast
If you want to recommend a variety of different brands and types of men's grooming products, you'll find it at Beast. Beast is a men's online beauty shop. They carry products for the body, face, hair, shaving, and wellness. The Beast affiliate program offers a 15% commission rate and a 30-day cookie length.
Commission: 15%
Cookie Length: 30 days
Royal Beardsmen
This company specializes in premium beard oil and beard grooming products. You'll find beard balm, beard oil, beard butter, facial cleanser, and charcoal scrub products. The Royal Beardsmen affiliate program offers a 15% commission rate and a 30-day cookie length.
Commission: 15%
Cookie Length: 30 days
Just Manly
This is a woman-owned business operated by a mother-son team. The website offers a variety of men's grooming products for hair care, beard care, skin care, and face care. The Just Manly affiliate program offers a 15% commission and a 30-day cookie length.
Commission: 15%
Cookie Length: 30 days
Start Making Commissions
When it comes to specific products such as men's grooming products, you'll want to target a specific audience. In this case, men who are into grooming, style, fashion, and more. This audience will be highly likely to buy the products you recommend.
How do you recommend these products and attract the target audience? It's by creating content that will attract them. One of the best ways to do that is by creating a niche website.
What is a Niche Website?
Essentially, a niche website is simply a blog that focuses on one specific topic. There are many topics that fall under the men's grooming niche. You could create a niche website that covers:
Men's Hair Care
Men's Beard Care
Men's Fashion
The key is to create content (blog posts) on a regular basis addressing the questions and concerns of your target audience.
By doing so, your content will begin to rank in the search engine results and targeted visitors will begin clicking over to read your posts.
Recommend affiliate products within your content using your affiliate links and earn commissions each time anyone clicks on your links and buys a product.
Niche websites are beginner-friendly and offer a long-term online business for affiliate marketers.
I got my start in affiliate marketing with a niche website. You can follow the same training program I followed to learn how to set it all up.
What To Do If Your Affiliate Application is Rejected
There are instances where an affiliate program will reject your affiliate application and they may not tell you why. In most cases, it has to do with not having any proof that you can generate a steady flow of traffic.
That is another reason why a niche website comes in handy. Almost all affiliate program applications will ask for a website URL. If you don't have one, it may cause an affiliate program manager to reject your application.
Another option is to create a social media following in a specific niche. Submitting a social media link may help you get approved. Both a niche website and social media following take time to grow.
If I were to choose one, I'd invest in creating the website first. Social media platforms can close your accounts at any time. You don't have that worry when you control your own website.
A niche website also makes it easy to collect visitor email addresses for signing up for a newsletter. That enables you to build an email list that you can continue marketing to for the long term.
In the event that your application is not approved, wait at least a month or longer before reapplying and be sure to have some type of online asset to submit such as a niche website.
How I Make High-Ticket Affiliate Commissions
I've promoted low-ticket offers for years. While the commissions were good, I could never scale up my affiliate income. Most products that I recommended had commissions between $23 – $47.
That meant I'd have to make hundreds of sales each month in order to make a significant steady income online. When I shifted my focus to high-ticket offers, I was able to begin making $1,000 – $2,000 commissions.
Below is a screen capture of a high-ticket commission I've made: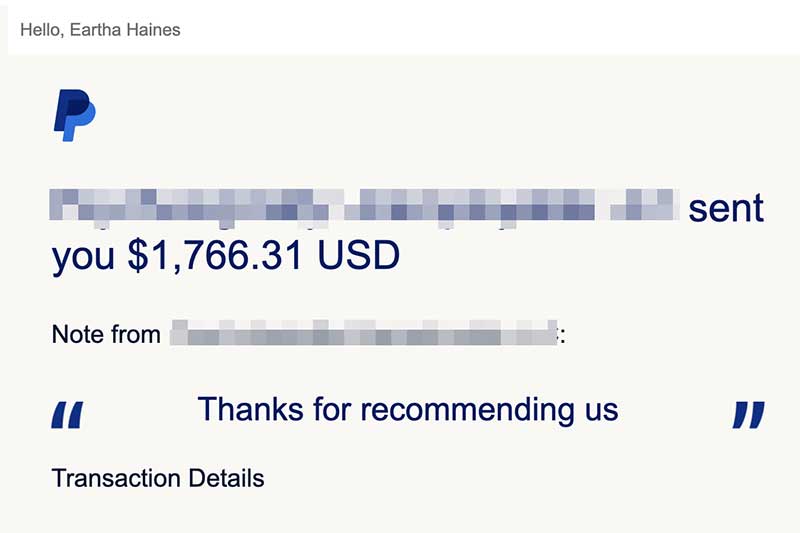 This was made possible thanks to affiliate marketing and putting a system into place that automates 90% of the work.
The system I used involves:
Locating a high-quality, high-ticket offer
Setting up a sales funnel
Email marketing
Sending targeted traffic to my funnel
Here is a graphic representation of how it works: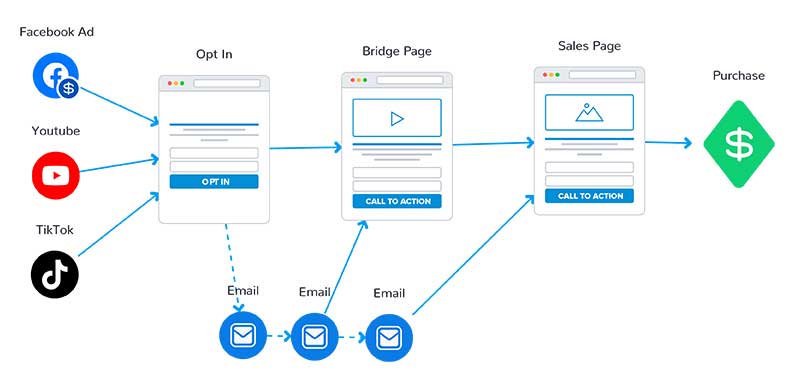 It's not a new system by any means but it is a tried-and-true system that has been working for affiliate marketers for years.
There are several parts to put it all together but it is simple if you have guidance. I recommend following the same online training I followed to get my online business up and running.
It will save time and you'll be able to learn the proper skills to help create a steady semi-passive income online.
What to Do Next
Now that you have some options for men's grooming products, it is time to decide what traffic source you want to use. In most cases, it comes down to free versus paid traffic.
Paid traffic can be very expensive, especially when you are a beginner. You don't want to spend money on paid ads to not make any money in return. I recommend free traffic sources such as a niche blog, social media like Instagram, or starting a YouTube channel.
You also have to option to skip low-ticket affiliate offers altogether and choose to focus on promoting high-ticket affiliate offers. High-ticket offers can result in commissions of $1,000 or more depending on the offer.
If you're ready to level up your affiliate income, consider following the same high-ticket training I followed here.