If you are looking for an affiliate product that is a hot seller and likely will be for years to come, you'll want to consider dog beds for humans. Yes, these beds are selling like hotcakes, and as an affiliate, you can cash in by joining dog beds for humans affiliate programs.
Recommending these giant dog beds for people is ideal if you have a website or social media following in the pet niche. If you don't, I'll also share how you can get started promoting these dog beds for people using free targeted traffic.
Check out the dog beds for humans affiliate programs below for options on earning income with this cool and trendy product.
Who Am I?
HOW I MAKE $1,000 COMMISSIONS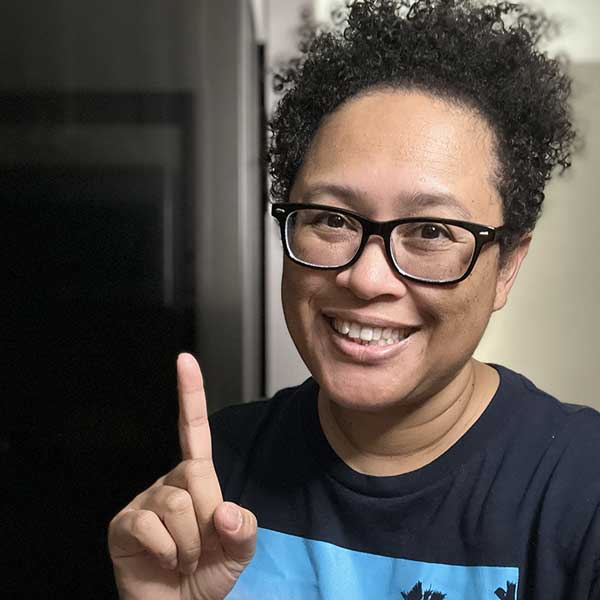 Hey there! I'm Eartha, the author of this website and an affiliate marketer. I seek out and share various affiliate programs as well as ways to help boost affiliate income. One of the ways I've been able to increase my online income is by recommending high-ticket offers.
Since shifting my focus to high-ticket affiliate offers, I am able to make $1,000 – $2,000 commissions! Click the link below and I'll share exactly what I do to make high-ticket income:
Top Dog Beds for Humans Affiliate Programs
Plufl
This human dog bed was created by two college students who were seeking a better way to nap. The idea happened when they noticed a dog sleeping in a large dog bed at their local coffee shop. The Plufl dog bed for humans offers a new and convenient way to rest.
Plufl is also one of the leading companies that sells these dog beds for humans. They were featured on the show Shark Tank (watch a clip below):
You can recommend Plufl and earn commissions! Join the refer-a-friend program and you can make $50 for every sale that you refer.
Commission: $50 for each sale you refer
---
Amazon
When it comes to a wide selection of dog beds for humans, you'll find it on Amazon.com. Becoming an Amazon affiliate is an easy way to recommend a variety of these human dog beds. Sign up to Amazon Associates and once you're approved, you can create an affiliate link for any product on the Amazon website.
Commission: check the rate table as it changes often
---
Walmart
If you want more great selections of dog beds for humans, check out Walmart's website. There are plenty of options that you can recommend as an affiliate. The Walmart commission rate varies so check the rate table below.
---
Which of These Dog Beds for Humans Affiliate Programs is Best?
The great thing about affiliate marketing is that you're not limited to the number of affiliate programs that you can apply to. There is also a possibility that there are many more of these affiliate programs available.
However, for the three listed above, I would likely choose to be an affiliate for Plufl, and here's why:
Well-known brand for dog beds for humans
Featured on Shark Tank which adds to their popularity
The commission rate is likely higher than Amazon and Walmart
Larger online retailers like Amazon and Walmart tend to offer lower commission rates (anywhere from 2% – 10%) depending on the product and which category it falls under.
Plufl offers $50 for every sale that you refer. That beats making $10 – $20 in comparison with other affiliate programs.
How to Make Money Selling Dog Beds for Humans
Dog beds for humans is a specific niche and may not necessarily be a keyword phrase that is highly searched for. However, it is still a great product that can be recommended from other niches such as the sleeping niche.
Two ways that beginners can begin earning income as affiliate marketers include creating a niche website or building a social media following. I like these options because they are low-cost (social media is free) and provide free traffic.
Create a Niche Website
This is a great option for beginner affiliate marketers. A niche website is essentially a blog. You write blog posts on a regular basis related to the niche that you're in.
In this case, let's use the sleeping niche as an example. All that you would need is a self-hosted WordPress website which you can obtain from most web hosting providers.
After your WordPress website is up, you can write blog posts related to the sleeping niche and recommend any variety of dog beds for humans that you are an affiliate of.
It's important to write your content based on what your target audience is searching for.
You can figure this out by doing some basic keyword research. There are free and paid keyword tools that you can use such as KeywordTool.io.
I recommend writing at least 1 – 2 blog posts per week. Getting website traffic can be slow going but once it kicks in, you can get traffic for years.
Blogging is how I got started in affiliate marketing and it is something that I will always recommend. If you want to learn how to utilize a blog for earning income online, check out the same course that I followed here.
Build a Social Media Following
Another option is to build a social media following. Many people prefer this option because it is faster to start getting traffic.
Social media platforms like Instagram, TikTok, Facebook, and YouTube enable you to create short videos that can attract your target audience,
On Instagram and Facebook, you can make reels. Upload these same videos to TikTok and YouTube (shorts.)
Use a call-to-action to direct people to your link in your profile. A call-to-action can include saying "Tap the link in my profile for free information."
The one drawback with social media is that when you stop producing content, the traffic stops as well.
How I Make $1,000 Affiliate Commissions
I've been doing affiliate marketing for quite some time and I have promoted several low-ticket products. The types of low-ticket offers I promoted would have commissions ranging from $23 – $47.
It requires a lot of sales in order to make a significant amount of income online. I was unable to scale up my affiliate income focusing on low-ticket sales.
When I shifted my focus to promoting high-ticket offers, I was able to make much higher commissions of $1,000 or more per sale.
Making higher commissions is one of the fastest ways to help increase your income online.
Below are some screen captures of high-ticket commissions I've made: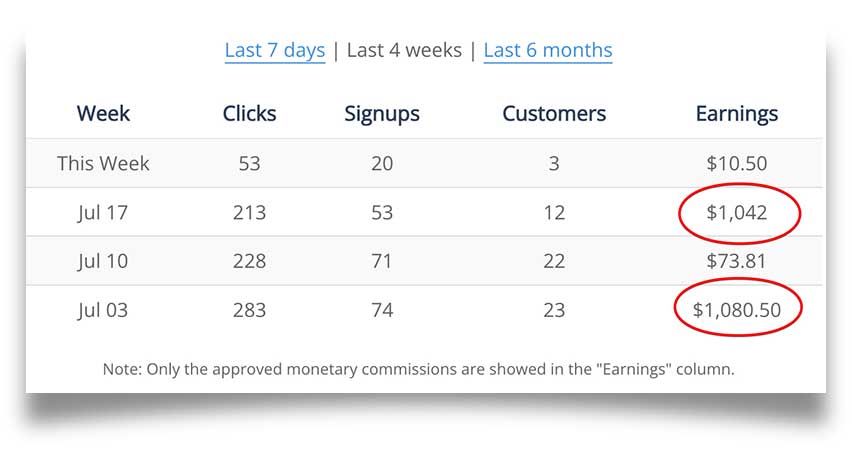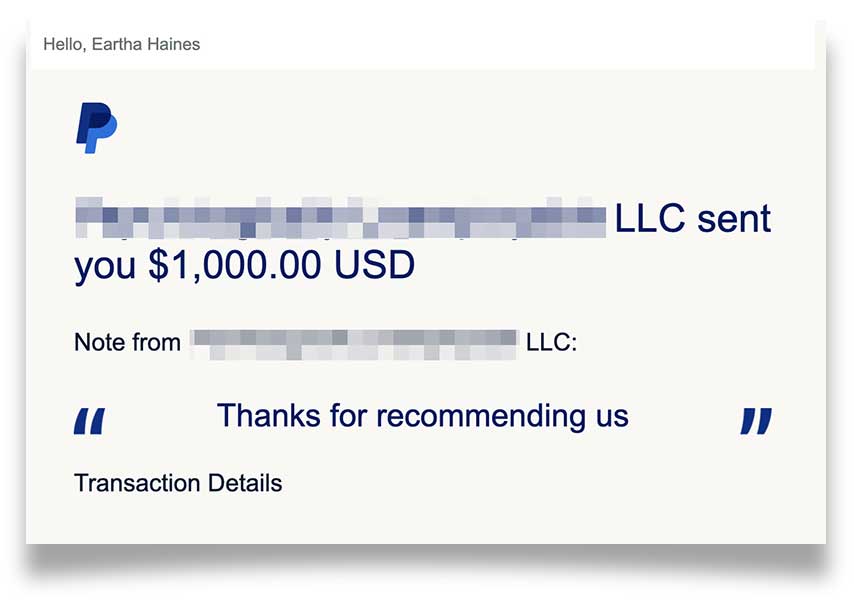 When I discovered. high-ticket affiliate marketing, I wanted to take a course so that I could make progress faster.
Thankfully, I found this one, and taking action on what I learned is what helped me to start earning high-ticket commissions
If you're ready to level up your affiliate income, click the link below:
What to Do Next
Of all the affiliate programs listed above, I would likely sign up for the Plufl affiliate program. The reason is that commissions on websites like Amazon and Walmart are going to be low. You'll likely earn much less per sale in comparison to Plufl's flat rate of $50 per sale.
Another option is to skip the low-ticket commissions altogether and consider high-ticket affiliate marketing. With high-ticket affiliate marketing, you're able to earn much larger commissions (anywhere from $500 – $2,000 or more.)
That's exactly what I did to help level up my affiliate income. You can learn more about how I am able to make $1,000 – $2,000 commissions.