I've been selling digital products online for quite some time. Unlike the digital products that sell well below, I don't need my own products. I don't do any order fulfillment or deal with any customer service. I'll explain more about it below. However, I do want to share some other digital products that may be ideal for you to sell online.
What makes digital products so popular for selling is that there are no physical products that you have to worry about. You never need to source products from wholesalers or store them in a warehouse. That means you can sell them over and over again and not worry about keeping track of inventory.
HOW I MAKE $1,000 COMMISSIONS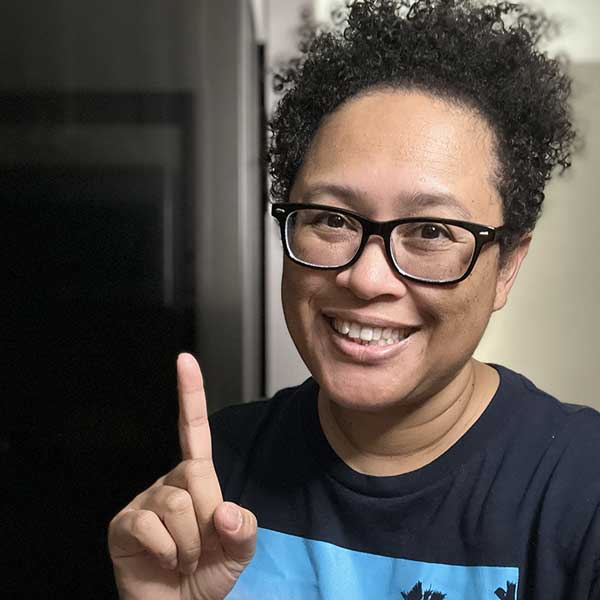 Hey there! I'm Eartha, the author of this website and an affiliate marketer. I enjoy sharing products and courses about earning income online.
Click the link below and I'll share how I'm able to make $1,000 and up for every sale I make without having my own product. I don't even do any order fulfillment or customer service. I simply leverage other people's products.
Here are 14 Digital Products That Sell Well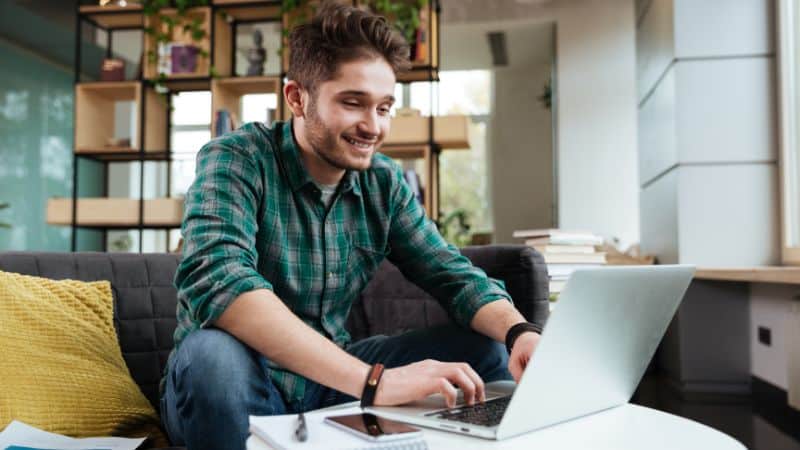 If you are ready to start an online business but do not want the hassles that come with selling physical products, the following digital products may be good options.
Ebooks and Audiobooks
Online Courses
Stock Photos and Videos
Mobile Apps
Website Themes and Templates
Graphic Design Elements
Digital Art and Printables
Web Development Services
Subscription-based Services
Freelance Services
Podcasts and Webinars
Virtual Goods for Games
Print-On-Demand Products
Dropshipping Products
Ebooks and Audiobooks
Selling information in the form of ebooks and audiobooks has been a lucrative way for people to make money online for years. Focus on a trending topic or even an evergreen one that is always searched for. Market your product consistently and it is possible to make steady sales.
Online Courses
Every day there are people who want to level up their current skills or want to learn new skills for a new career or for starting a business. Thanks to e-learning platforms like Udemy, Coursera, or Teachable, people have easy access to specialized online courses. Create your own online course on any topic that you like and sell them on those platforms.
Stock Photos and Videos
There will always be a demand for stock photos and videos that content creators and businesses can use. You can create both and earn income from your work on various stock photography and video websites.
Mobile Apps
You don't have to be a programming wiz to earn income from mobile apps. You can have them created for you. There are services available that specialize in mobile app creation. Popular apps include gaming, productivity tools, and health and fitness.
Website Themes and Templates
If you have experience with web development, creating custom themes for platforms like WordPress, Shopify, and Squarespace is a great way to earn some extra income online. Theme and template creation can also be outsourced to professionals.
Graphic Design Elements
Icons, fonts, and other design elements are in demand for those who are in graphic design. Unique fonts and icons are used on websites and marketing materials. If you have a knack for graphic design, you can earn income from your creations on websites that sell fonts and icons.
Digital Art and Printables
There are many individuals who are earning some really good income online by creating printables such as journals, calendars, coloring books, to-do lists, and more. They sell these printables on websites such as Etsy.
Web Development Services
There are many web developers who make a steady income by providing freelance web work. I did this for a few years and while it provided a steady income, it is a lot of work. Nowadays, you can even outsource web development services to other designers and programmers. You can offer your services under a web agency of your own without having to do the actual work. Your services can include custom website development, plugins, and scripts. SEO services can also be included.
Subscription-based Services
If you're able to create some type of software or an online community that requires a subscription, you can make a recurring income online. Many people create plugins for WordPress that charge a monthly fee. There are even online forums for specific topics that charge a monthly fee.
Freelance Services
Depending on your skills, you can offer freelance services online. For example, writing, graphic design, programming, and search engine optimization are in high demand. You can offer your services on platforms like Fiverr and Upwork.
Podcasts and Webinars
If you like creating content in the form of audio and video, you can earn income by creating a premium podcast or access to exclusive webinars. Keep in mind that the content you provide has to offer a lot of value if you want to gain and keep customers.
Virtual Goods for Games
I'm not a big gamer but if gaming interests you, you'll want to do more research on how to earn income with skins, in-game items, and other virtual goods in the gaming industry.
Print-on-Demand Products
These products are big sellers if you can come up with clever designs and phrases to put on the products. The graphic design can be outsourced to freelancers on Fiverr or Upwork. Once you have the designs, you can upload them to a print-on-demand service and sell products such as t-shirts, mugs, phone cases, and more.
What's great about print-on-demand is that you never have to buy or store any inventory. Essentially, it is dropshipping and your job is to come up with the designs and do the marketing for the products.
Dropshipping Products
Speaking of dropshipping, there are people who are starting dropshipping stores every day and they are in need of digital marketing and advertising services. You can provide such services specifically for drop shippers and charge a one-time or recurring fee.
My #1 Recommendation for Selling Digital Products
While all of the above digital products may sell well, I still have a favorite recommendation that doesn't require your own product and is beginner-friendly.
In fact, you can sell both digital and physical products without ever doing any order fulfillment or dealing with any customer service.
It's called affiliate marketing (or digital freelance marketing.) It involves recommending other people's products in exchange for a commission for every sale that you refer.
Many companies have affiliate programs. Some of the larger ones include Amazon, Walmart, and others. However, there are also smaller companies and even individuals that have products with affiliate programs.
My Favorite Digital Products
Some of my favorite digital products to recommend as an affiliate marketer include software and online education.
Software is great because many software affiliate programs have recurring commissions. That means you can earn a commission every single month as long as your referrals are subscribed to the software service.
Online education products are in demand in a variety of niches. Best of all, many of the affiliate programs offer high commissions. You can find some that offer $500 to $1,000 or more per each sale that you refer.
Below is a screen capture of a high-ticket affiliate commission that I've made: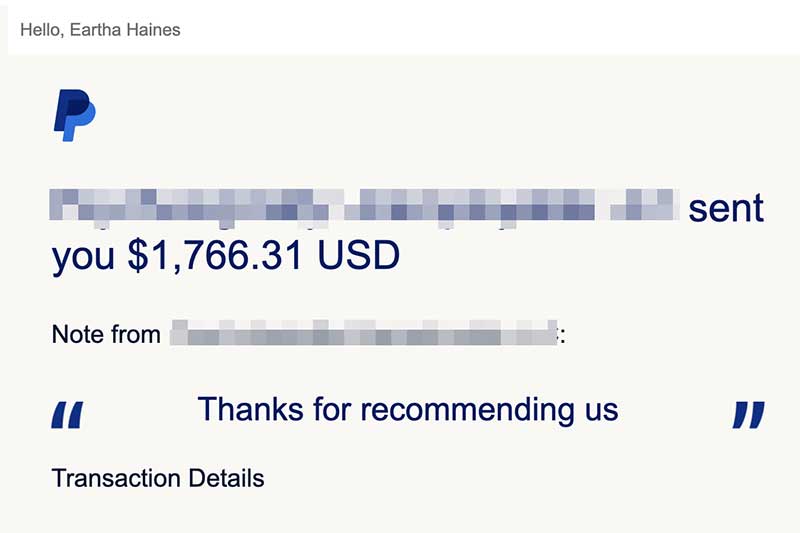 How I Automate My Online Business
How would you like to have an online business that sells digital products for you 24/7? That is what's possible when you set up a system that automates the process.
Maybe you've heard of a sales funnel? If not, a sales funnel is a simple website made up of two or more pages that take your leads through a series of steps.
A sales funnel will introduce your leads to the product you are recommending and then continue to market to your leads using a series of automated email messages that you can set up in advance.
Here is what the flow of a basic sales funnel looks like: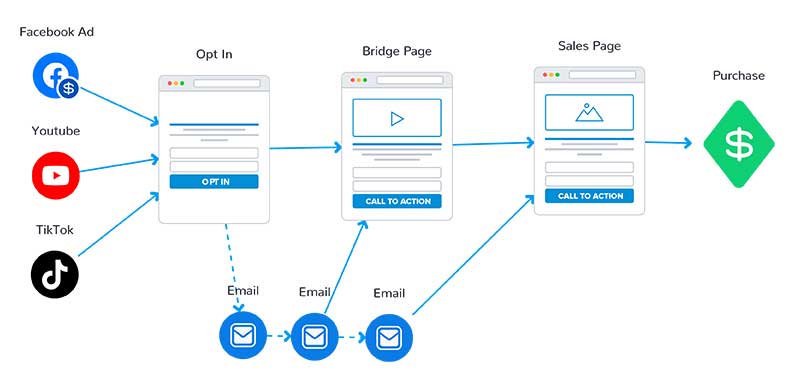 It's one of the most effective ways to make money online. You can learn exactly how I did it by following the same course I followed.
What to Do Next
You can definitely hit the ground running by choosing any one of the items on the list above. Consider what sounds like the most fun but also consider what may be involved with some of the products.
For example, if you choose print-on-demand, you may have the expense of outsourcing graphic design work. If you go the route of providing web development services, you'll have to deal with clients.
Another option to consider that doesn't require your own products, no order fulfillment, and no customer service is affiliate marketing.
With affiliate marketing, you can choose to promote other company's products and automate the process as well.
If you want to level up your income without the hassles of most online side hustles, then click the link below: