Selling meat is big business and as an affiliate marketer, you can market these various meat products and earn a lucrative commission in the process.
These meat affiliate programs are excellent for food bloggers, foodies with YouTube channels, or anyone in the food-related niche.
I will cover some of the niches that you can pursue if you want to promote any of these products as well as my most recommended method for earning steady commissions online.
How I Make $1,000 Commissions Using a Simple 2-Page Website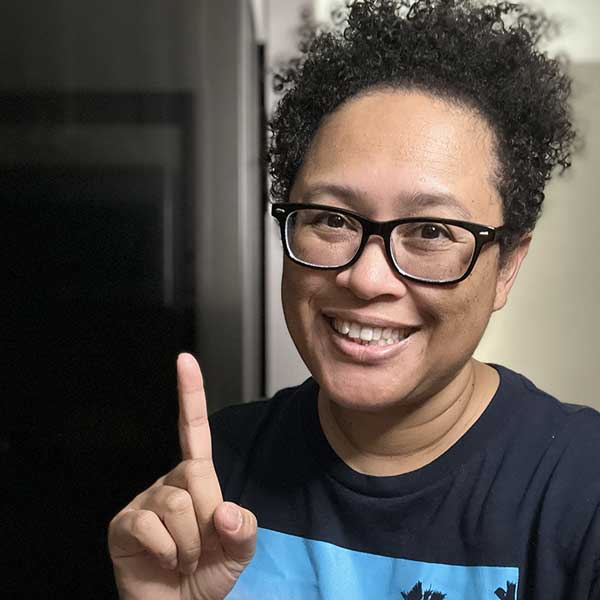 Hi! I'm Eartha, the author of this blog and an affiliate marketer. The purpose of my website is to help other affiliate marketers discover new affiliate programs and ways to earn more income online.
That being said, one of the ways I make a steady income online is by promoting high-ticket affiliate offers.
Rather than focusing on low-ticket affiliate products, I spend my efforts promoting affiliate products with a high-ticket price.
That means I'm able to scale my business up faster by earning high-ticket commissions.
If you are ready to level up your affiliate income, click the link below to learn how I was able to start making $1,000 commissions and up:
Meat Affiliate Programs
Crowd Cow
Steaks and Game
D'artagnan
Porter Road
Meat Your Maker
BuckCreek Meats
1. Crowd Cow
This website specializes in pasture-raised beef, pork, chicken & seafood, sourced from selected farms. Customers can select the meat they want and schedule when they want it shipped and how often.
It is a recurring box service and members can change the items that are in their box as often as they want as well as change how often the boxes ship.
The Crowd Cow affiliate program is managed through ShareASale and offers a 10% commission rate and 30-day cookie length.
Commission: 10%
Cookie Length: 30 days
---
2. Steaks and Game
This is a meat lover's go-to for all things meat. Steaks and Game sell everything from beef, buffalo, and pork to elk, lamb, and exotic meats.
They source meat domestically as well as from select locations around the world. Customers can find a wide variety of meat and cuts.
The Steaks and Game affiliate program offers a 10% commission rate and 60-day cookie length.
Commission: 10%
Cookie Length: 60 days
---
3. D'artagnan
This website specializes in online meat delivery and carries a variety of meat products such as beef, pork, lamb, seafood, and pantry items.
They partner with small farms and ranches that have the strictest standards and do not use antibiotics or hormones.
The D'artagnan affiliate program offers a 7% commission rate and is managed by Pepperjam.
Commission: 7%
Cookie Length: not disclosed
---
4. Porter Road
This is a meat subscription service and the meat is pasture-raised, contains no antibiotics, or hormones. They source from pastures in KY, TN, and PA, and dry age and hand-cut it at their own facilities.
The Porter Road affiliate program is managed by ShareASale and offers an 8% commission rate and 30-day cookie length.
Commission: 8%
Cookie Length: 30 days
---
5. Meat Your Maker
This company specializes in meat slicers, meat grinders, vacuum sealers, grinders, stuffers, and more.
The Meat Your Maker affiliate program is managed through AvantLink and offers a 7% commission rate and a 30-day cookie length.
This is a great addition to any of the affiliate programs on this page as well as any other that you come across.
Commission: 7%
Cookie Length: 30 days
---
6. BuckCreek Meats
This meat delivery service specializes in 100% grass-fed beef, grass-finished beef, lamb, free-range chicken, and pork. They are based out of Texas.
The BuckCreek Meats affiliate program offers $25 per custom meat box that you refer. Unlike other meat affiliate programs, this one offers a set flat fee which can add up quickly when driving a targeted audience to their website.
Commission: $25 per sale
Cookie Length: not disclosed
---
How to Make Money with Meat Affiliate Programs
One of the best ways to make a consistent income online is by creating a niche website. It wasn't until I created a niche website that I was finally able to earn a consistent income online.
Niche websites work so well for promoting affiliate products because of the content that you create for your website.
It is the content that gets indexed by the search engines and then eventually ranked and found by targeted web visitors.
Free targeted web traffic is some of the best traffic you can get. Once your website starts to receive traffic, it can start making money.
When I got started with my own niche website, I didn't know how to make money with it. Instead of trying to learn how to do it on my own, I searched for an online training course and found this one.
It made all of the difference for me. Putting action into what I learned helped me to transition out of a full-time retail job to working on my website full-time.
Choosing a Niche You Like
What is great about these meat affiliate programs is that you can create a niche website that you enjoy related to food.
Any food-related niche would work well to promote meat subscription boxes. Here are some niche ideas to offer some examples:
BBQ grilling & recipes
General cooking
Keto cooking
Easy meal prep
Meal prepping for weight loss
I always recommend choosing a niche that you have a strong interest in. The reason is that you don't want to get bored with the content that you create.
Besides that, it is always more fun managing a website that you enjoy creating content for.
Content Creation for Free Web Traffic
A niche website only works if you are creating content on a consistent basis. When I refer to content creation, I'm referring to writing articles, also known as blog posts.
My recommendation is to write at least 1 to 2 new blog posts per week. If you can write more, even better. The most important thing is to be consistent.
Without consistency, your website won't get very far. Another important thing to keep in mind is to create content that your audience is looking for.
The way to do that is by searching for keyword phrases related to your niche. For example, if you were in the BBQ niche, you would want to search for keywords that people interested in BBQ would type into the search engines.
I use Google Search and the autosuggest feature to find related keyword phrases. Here are some examples that I found doing a quick search:
best meat to grill for burgers
how to bbq steak tips
grilling fish on cedar planks
That is barely scratching the surface of what you will find by doing keyword research. You will literally never be at a loss for new article ideas.
Closing Thoughts
The meat niche is a lucrative niche for affiliate marketers. Don't limit yourself to the make money online niche or other niches that are currently trending.
Meat is an evergreen niche and with consistent effort, it can be long-term online income when promoting products using a niche website.
Creating niche websites is my go-to strategy for earning income with affiliate marketing. That being said, if you are ready to level up your affiliate income, consider following the same step-by-step training I followed.
Discover how I am able to make a consistent income online with a niche blog and affiliate marketing. Get all of the details here.