The travel niche is an evergreen niche that many affiliate marketers earn a lucrative income in.
If you are seeking to get into the travel niche, these travel clothing affiliate programs are a great starting point.
There are many types of clothing for travel. Some are specialty clothing and others are multi-purpose. Regardless of the type, when you target the right niche, it can mean regular conversions for you.
Keep reading below for these affiliate programs as well as my favorite way to earn steady affiliate commissions.
How to Make $1,000 Commissions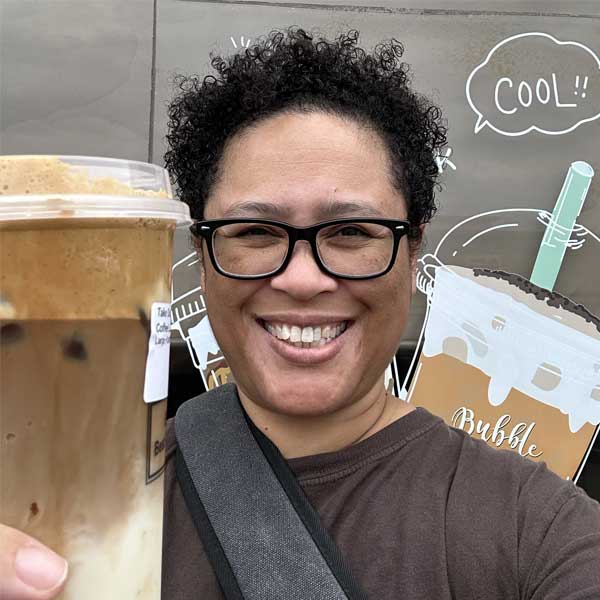 Hi! I'm Eartha, the author of this website and an affiliate marketer. I share various affiliate programs as well as ways to boost affiliate income. One of the ways I've increased my affiliate income is by doing high-ticket affiliate marketing. Click the link below to discover how I'm able to make $1,000 – $2,000 commissions:
Travel Clothing Affiliate Programs
Scottevest
Splice Clothing
Unbound Merino
Prana
Patagonia
Scottevest
I learned of this company many years ago when following a minimalist travel vlogger. Scottevest specializes in vests and jackets that contain hidden pockets to carry important items during travel.
Their products are extremely useful and will make for excellent conversions when marketing to the travel niche.
The Scottevest affiliate program is managed through Impact and offers a 10% commission and 30-day cookie length.
Commission: 10%
Cookie Length: 30 days
---
Splice Clothing
This company focuses on reversible travel clothing for women. Splice Clothing is lightweight and versatile. They are popular for their clothing items creating multiple outfits out of only six pieces of clothing.
The Splice Clothing affiliate program is managed by Affiliatly and offers a 12% commission and 14-day cookie length.
Commission: 12%
Cookie Length: 14 days
---
Unbound Merino
This is mainly a men's travel clothing line but there is also a women's line on the Unbound Merino website as well. Their clothing doesn't carry odor for weeks, regulates temperature, dries quickly, and doesn't wrinkle.
The Unbound Merino affiliate program is managed by Lab6Media, has a 10% commission rate, and 30-day cookie length.
Commission: 10%
Cookie Length: 30 days
---
Prana
You can find versatile, stylish, and sustainable clothing on Prana. Their clothing is ideal for everyday wear and travel wear as well. They carry clothing for men, women, and also include Yoga clothing too.
The Prana affiliate program is managed by CJ Affiliate and offers a 5% commission rate.
Commission: 5%
Cookie Length: not disclosed
---
Patagonia
You may already be familiar with Patagonia. They are a well-known brand and carry a wide variety of clothing for the outdoors and sports.
This brand may likely have high conversions. The number of products will also offer you many options in terms of promotion.
The Patagonia affiliate program is managed by AvantLink and offers an 8% commission rate and 90-day cookie length.
Commission: 8%
Cookie Length: 90 days
---
How to Make Money with Travel Clothing Affiliate Programs
I'd like to share one of the best ways to earn income with travel clothing affiliate programs. The method I'm referring to is creating niche websites.
A niche website is a type of website that focuses on one topic. They work extremely well for earning income by promoting affiliate products.
The reason is that the content that you create for your niche website attracts your targeted audience. A targeted audience is more likely to buy the products that you recommend on your website.
It wasn't until I created a niche website that I was finally able to earn a steady income online with affiliate marketing.
When I got started years ago, I didn't want to waste a lot of time trying to learn things on my own. Instead, I searched for an online training program and found this one.
Following that training and putting into action what I learned is what helped me to create a website that generates a consistent income online.
Types of Travel Niche Ideas
The first thing you'll want to do is choose a niche for your website that is travel-related. There are so many options in the travel niche that you can go in.
Here are some ideas that come to mind:
travel to a specific country
a guide for minimalist travelers
travel throughout the U.S.
foodie travelers
I suggest choosing a niche that you have a genuine interest in. Doing so will make it easier and more fun to create content for your readers.
Your content (blog posts) is what eventually gets indexed and ranked by the search engines. When this happens, your website will start receiving free targeted traffic.
A website that receives targeted traffic can start earning income through affiliate marketing as well as display ads.
Generating Content Ideas Using Keyword Search
Before I create any piece of content, I do some keyword phrase research in order to understand what my target audience is searching for.
You can use any keyword tool that you like. However, Google Search is an excellent resource. Its autosuggest feature returns keyword phrases that people search for using Google.
Therefore, you can type in keywords related to your website's niche and receive unlimited content ideas.
Once you have your keyword ideas, you can begin writing articles that address the questions and concerns of your audience.
Within your article, you can recommend the affiliate products in which you can earn commissions.
Boosting Your Traffic and Commissions
Consistency will play a large role in the success of your niche website. By consistency, I mean writing a new article at least 1 to 2 times per week.
That is completely doable even with an extremely busy schedule. One blog post only requires 2 to 4 hours per week to complete.
Even if you can do the bare minimum, you will be building a long-term online business. Remember, that earning income with a website does not happen quickly.
Like any business, it takes time to grow. On average, I have started to receive web traffic and make sales around the 8 to 12-month mark of starting a new niche website.
I can't stress enough how important consistency in your business is. If I had quit posting content within the third month of launching my website, it would have never reached success.
Closing Thoughts
Travel clothing is a great money-maker for affiliates in the travel niche as well as luxury vacations (check out the Luxury Escapes affiliate program.) Travelers are always searching for clothing to meet their needs while traveling.
My recommendation to earn commissions from these affiliate programs is to create a niche website. If you are ready to level up your affiliate earnings, consider following the same step-by-step training program I followed.
I used a niche website to create a monthly income stream promoting affiliate products. Click here to learn how I did it.