The short answer to this question is yes, you can make money with Beachbody. I am an independent Beachbody distributor. However, I do not actively build my downline.
I have sold Beachbody products online and have earned recurring commissions for years. I have not been a fan of MLM (multi-level marketing) companies.
I've always found it difficult to build a business with MLMs. Some people do well with it. I'll detail what I have done to make money with Beachbody and how you can too.
Whether it is selling the products or building your downline, you can accomplish both with the online strategy I will outline here.
Tired of not making sales? Learn how I went from zero to consistent income online with affiliate marketing. Click here to learn how I did it.
How I Was Able To Earn a "Shaker of the Month" Award
Years ago, I was being recognized quite often by my upline sponsors for my high number of Shakeology® sales.
If you are not familiar with Beachbody products, Shakeology is their nutritional supplement (meal replacement) shake.
At one point, I earned a Shaker of the Month award which recognized those that sold a large amount of Shakeology in the previous month.
I was able to accomplish all of these sales thanks to a niche blog that I created dedicated to my experience with using Shakeology.
All I did was write blog posts about using the product, my results, as well as other content related to overall health & fitness.
Over time, my blog posts began to rank well in the search engine results. Visitors would land on my blog posts, click my Beachbody links, and when they bought the product, I earned a commission.
This strategy is referred to as affiliate marketing. Although Beachbody is a multi-level marketing company, I sold the products as if I were an affiliate marketer.
What Is Affiliate Marketing?
Affiliate marketing is the promotion of another company's products and/or services in exchange for a commission when a sale is made.
You apply to join an affiliate program of the product that you want to promote. Affiliate programs are free to join. They provide you with affiliate links that you can link from your content.
These special affiliate links track any sales that are made using your links so that you are credited.
Why It Can Be Difficult To Make Money With Beachbody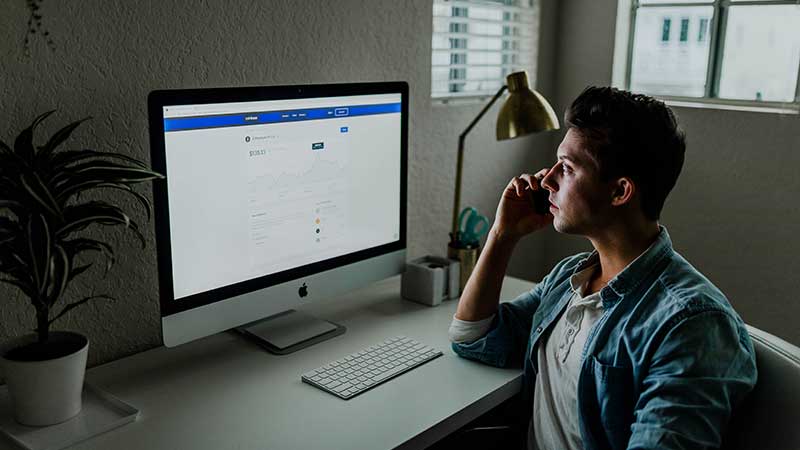 The challenge of making money with Beachbody isn't the products. They have an awesome product line. In fact, even if I weren't an independent distributor, I would use their products.
The challenge comes from the fact that you are in sales. Plain and simple. Regardless of what verbiage a MLM company uses to motivate their independent distributors to sell, it is still sales.
Often times, MLMs will use statements such as "sharing the products with others." While that sounds easy enough, it still boils down to closing the sale.
You can make money with Beachbody by selling their products directly or by building your downline. When you build your downline, you then begin to earn from the sales of the people in your network.
What makes this difficult is the selling of the products and business opportunities to other people. Initially, you will sell to your close circle of family and friends.
Once you've exhausted your circle of family and friends, there is no one left to market to except for the general public.
Attempting to market to strangers is a difficult task. No one likes dealing with rejection. Whenever you're in sales you will hear a lot of "no's".
The Reality of Beachbody Income
The sad reality of any MLM is that it is difficult to rise in leadership and to make a significant amount of income from home.
Take a look at the Beachbody Statement of Independent Coach Earnings screen capture below.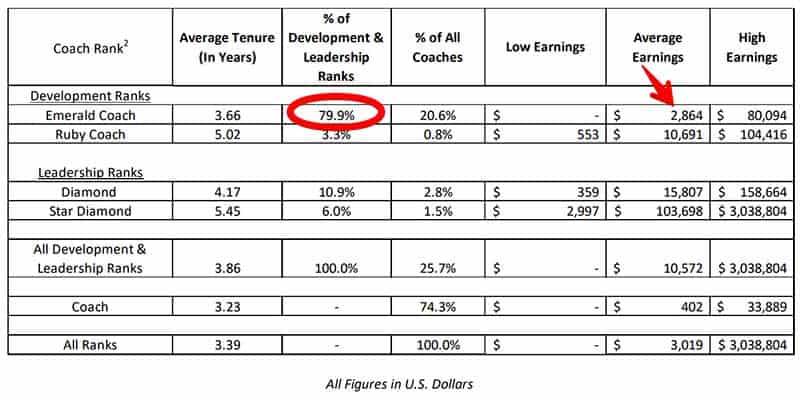 79% of coaches are Emerald Coaches. Average earnings for this rank in a year is $2,864. Only 6% of the coaches are earning in the six-figures.
You can look up the financial statement of any MLM company and you would see similar results. It is simply the fact of most MLMs.
Is It Possible To Make Any Money With Beachbody?
It is absolutely possible to make income selling Beachbody products and the business opportunity. However, it is important to be realistic about what it entails.
It will require a lot of hard work and dedication. You will spend the bulk of your time selling to others.
There is a way to reach more people without having to leave your home. You can leverage the power of the internet.
That is how I was able to sell Shakeology. I created a blog using a self-hosted WordPress website. I created content on a regular basis detailing my experience with using the shake.
Today, this strategy is called "niche blogging." My niche was in health & fitness and I promoted Beachbody products in my content.
This strategy is tried and true. You can earn an unlimited income with niche blogs. It is all about your own effort.
Rather than use the cookie-cutter website that Beachbody provides, I recommend creating your own unique website. A blog is an ideal option as you can post content on a regular basis.
I recommend using a self-hosted WordPress website for your blog. You can get one with any commercial web hosting provider. Most offer one-click WordPress installation.
However, if you want to host your WordPress website and get affiliate marketing training at the same time, sign up as a free starter member on the training platform I used and am still a part of today.
My Closing Thoughts On Making Money as a Beachbody Coach
I am not big on MLMs. I feel like it is a difficult way to make money online. When I made it to an Emerald Coach it was difficult to retain my downline.
When people in your downline find it difficult to recruit, they give up. Then it is a matter of constantly adding people into your downline to make up for those that will eventually quit.
You have to not only be good at selling, but you will also need to be good at motivating your downline to work as hard as you do.
This is why when I discovered affiliate marketing, I was all in. Affiliate marketing has so many benefits in comparison to an MLM.
With affiliate marketing:
You don't need a product of your own
You don't need to be an expert
You don't need to recruit people into a downline
You don't need to ship anything
Work from anywhere with an internet connection
Earn an unlimited amount of income (up to you)
Millions of products that you can promote
Affiliate marketing programs are free to join
It is NOT multi-level marketing
You can work online at your convenience
Does affiliate marketing sound like something you can do? Chances are your answer is yes.
It still requires hard work but it does not have the hassles of MLMs. It is easy to learn when following a step-by-step program.