Pampered Chef is a well-known company that specializes in kitchen essentials such as cookware, bakeware, kitchen tools, and pantry items.
Besides their product line, anyone that is interested can become an independent consultant which leads to the question, can you make money selling Pampered Chef?
The answer is definitely yes but you'll want to read below for further details on how the money-making aspect of it works.
In terms of becoming an independent consultant for the company, you'll essentially be a network marketer.
How I Make $1,000 Commissions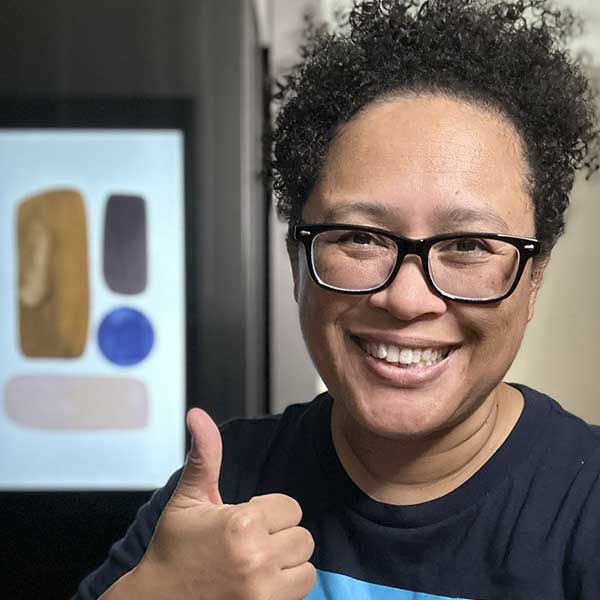 Hey there! I'm Eartha, the author of this website and an affiliate marketer. I not only share affiliate programs but also ways to help boost affiliate income. Discover how I'm able to make $1,000 – $2,000 commissions using a simple 2-step process. Click the link below and I'll share exactly how I do it:
Is Pampered Chef a Pyramid Scheme?
Before we dive in, let's clear up some misconceptions about Pampered Chef. A common question that comes up is if it is a pyramid scheme.
Pampered Chef is a network marketing company and the term "network marketing" as well as "MLM" or multilevel marketing are often referred to as pyramid schemes.
The reason is that in order for independent consultants to grow their business and thus their income, they can build a team below them (known as their downline.)
In most cases, a downline is shaped like a pyramid which is why these types of companies are often called pyramid schemes.
However, there is nothing illegal about network marketing companies.
Although there are strong opinions about network marketing companies in general, many people prefer this method of starting their own business.
How Do I Start Selling Pampered Chef?
In order to get started, you will need to click on the "consultant" link in the top navigation of the Pampered Chef website.
You then click "join now" on the page and complete the consultant agreement form.
After you have signed up, you will receive access to your own website to sell the various products.
The website is free for 90 days and then $120 per year. These types of websites are often copies of the same online store.
I refer to these types of websites as "cookie-cutter" sites since every consultant receives the same exact website.
You'll also get access to marketing emails and images to help promote your business.
Like most network marketing companies, you'll also receive access to online training to help you learn the best strategies for growing your business.
Signing Up Under Another Consultant
In most cases, you may sign up under another consultant. Maybe someone that has introduced you to the products already.
It is not required to sign up under another consultant when you start. You can find a consultant in your area later if you want. At some point, you will be added to a team.
Consultant Kits
Next, you will need to invest in a consultant kit. These kits are made up of various Pampered Chef products.
They have a Starter Kit, Deluxe Kit, and Ultimate Kit. As of this writing, the Starter Kit is $99, the Deluxe Kit is $159, and the Ultimate Kit is $269.
As each kit goes up in price, it also adds more products.
How Much Commission Do You Make Selling Pampered Chef?
You can earn commissions from selling the products as well as on your team's sales.
When selling the products yourself, you can earn 20% commission on your sales. As your business grows, the more commissions you can earn, up to 27%.
If you decide to build your team (downline), you can earn up to an additional 3% on your team's sales.
Besides earning commissions, you can buy products any time at a 20%–40% discount based on your title and 50% off new products.
In order to remain an active consultant, you will need to sell $150 in personal sales each month.
How to Sell the Pampered Chef Products and Grow Your Team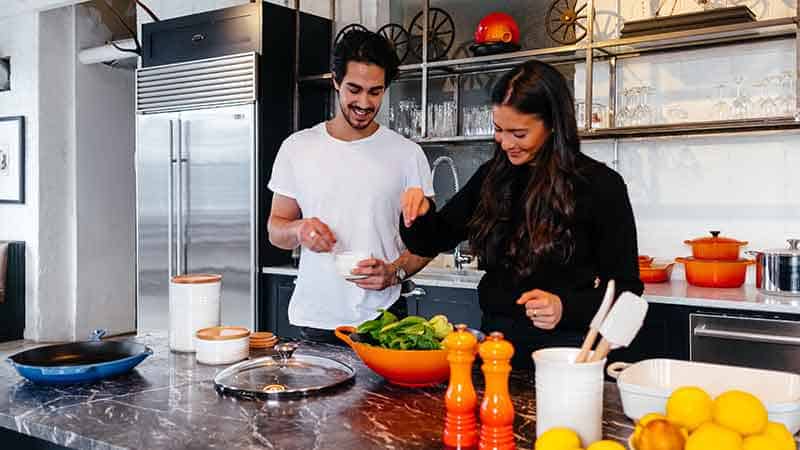 You can promote the products in a variety of ways such as recommending products on your social media accounts like Instagram and Facebook.
Take photos or videos demonstrating using the products and direct people to your store link in your Instagram bio or Facebook page.
A recommendation by Pampered Chef is to host cooking parties to demonstrate using the various products.
These parties can be in person or virtual. The key is to use the products yourself and let your audience know how the products make life easier in the kitchen.
Being as these products are in the cooking niche, it may be fun to share recipes and highlight the cookware, bakeware, and other kitchen tools.
I know I have made the most sales in my own online business by recommending products that I've actually used.
Part of any business is building trust and part of that trust comes from being genuine about what you are promoting.
Selling Pampered Chef Pros and Cons
I don't particularly care for network marketing as a way to earn income but many people prefer this business model.
Like any business, there are pros and cons. Before joining this company, consider the following.
Easy to Start
It is easy to get started with Pampered Chef as a consultant. You simply go to their website, click on the Consultant link and sign up. Be prepared to buy a starter kit and to also eventually locate a sponsor in your area if you don't have one already.
Training is Provided
Like a majority of network marketing companies, you'll receive plenty of video training that will help you learn the basics of launching and growing your business. Your sponsor (coach) should be able to provide you with a lot of advice to get you going as well.
Products are in a Great Niche
The one thing I do like about Pampered Chef is that all of the products are in the cooking niche. This is a great niche to be in as almost everyone has a need for cookware, bakeware, and kitchen tools.
There are so many recipes that you can demonstrate whether in-person or virtually that allow for opportunities to talk about the products and make sales.
Overpriced Products
Unfortunately, the Pampered Chef products are a bit overpriced in my opinion. For example, we are in the market for a new skillet so I checked out the product line.
I was blown away at the price for one non-stick skillet as pictured below:
It got a lot of reviews from customers and while some were positive, the negative ones seemed to point out some of the issues that I don't want to encounter in a non-stick skillet, especially at that price point.
I do believe in paying for quality and sometimes that means spending a bit more. However, there are plenty of cookware brands that are excellent without the high price points.
You'll have to compete with that when selling these products. Again, if you are not into selling, you'll have a hard time recommending these products.
Difficult to Build and Retain a Downline
Another way to boost your sales and even possibly grow your business into a full-time income is to build your own team, also referred to as your downline.
This is a challenging task for a lot of network marketers. There are some that have great success but it takes time, patience, and some great marketing skills.
Fortunately there are a lot of third-party software and courses that you can check out to help you in this area.
Most Network Marketers Don't Make Much
Many network marketing companies provide yearly income reports. I've written about various network marketing companies in the past and in most cases, there is a very small percentage of people that earn a significant amount.
As I mentioned earlier, it is easy to end up spending more than you make in a network marketing company.
Is It Worth Becoming a Pampered Chef Consultant?
I have been part of network marketing companies but I always struggled to build and maintain a downline.
The thing to understand with network marketing is that it involves sales. Although many of these types of companies tend to gloss over it by saying you can host parties and have fun, it is still selling.
Building a downline is also difficult for many which is why most network marketers don't earn a significant amount of income. In many cases, independent distributors are paying into the company more than they earn.
When I discovered affiliate marketing, I knew it was a better fit for me. It doesn't require any minimum monthly sales, it has unlimited earning potential, and all that is needed is a blog.
Want to learn how I earn a steady income online? Learn how I went from zero to making $1,000 – $2,000 commissions every month. Click here to learn how I did it.