You see the Amazon delivery vans all over the place. Maybe you order from Amazon quite often and enjoy how quickly you receive your packages if you are an Amazon Prime member. Now, you are curious about making money delivering for Amazon as well.
How does it work? Are there any benefits? Let's explore what you can expect as a delivery driver for Amazon. I'll also share another income stream that you can start right from your own home and it doesn't involve any shady tactics and is NOT an MLM opportunity.
Let's explore the Amazon delivery driver job and the online income stream you can start part-time.
How I Make $1,000 Commissions Using a Simple 2-Step Process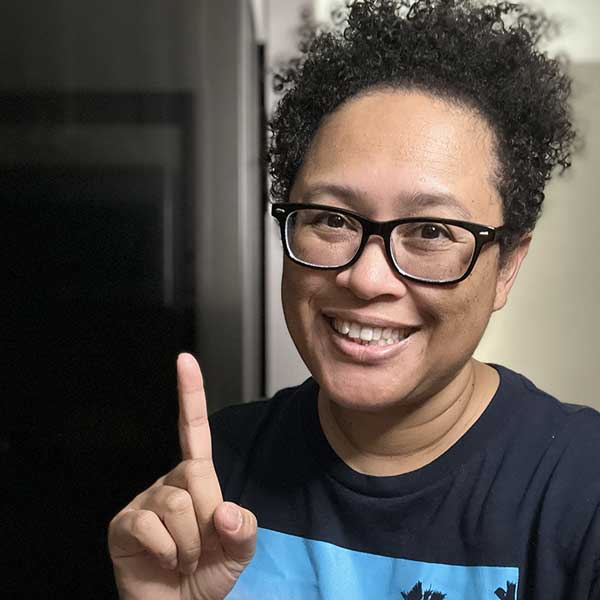 Hey there! I'm Eartha, the author of this blog and an affiliate marketer. I share various ways to earn income online as well as how to boost online income.
One of the ways I've been able to increase my online income is by recommending other companies' high-ticket products.
As an affiliate, I make a commission for every sale that I refer. Click below to discover how I'm able to make $1,000 – $2,000 affiliate commissions:
How Can You Make Money Delivering for Amazon?
The Amazon delivery service is composed of various Amazon Delivery Service Partners (DSP). These service partners are independent delivery organizations located throughout the U.S.
Therefore, when you apply to become an Amazon delivery driver, you will actually be applying to one of the DSPs that operated out of a local Amazon delivery station.
You will work directly for the DSP if you are hired.
What You Can Expect Working as a DSP Driver
The good news is that if you are seeking full-time employment, that is what you'll get as an Amazon Delivery Service Partner employee.
It is a full-time, 40-hour per week job. The job includes full benefits and pays anywhere between $18 to $21 depending on the location.
Unlike Amazon Flex, you do not need your own vehicle to deliver packages. Amazon Flex is an independent contractor position that works similarly to most positions in the gig economy.
From what I've read, working with the Amazon Flex program is not ideal for some people. Rather than working full-time with benefits, you schedule your hours in blocks using an app.
It is more ideal for earning extra income and working as a side-hustle. As a DSP driver, you will be provided with a delivery vehicle and you do not need a commercial driver's license to operate it.
What About the Hours?
As mentioned, the DSP delivery driver position is a full-time position that requires 40-hours per week.
The website states that 4/10 scheduling is available, meaning you work 4-days a week, 10 hours per day. There is also an opportunity for overtime and promotion.
Is This a Job Worth Applying To?
As far as a full-time job with benefits goes, DSPs are constantly hiring, so you will likely have a good shot at getting a job if you do apply.
However, like many service jobs, there are going to be pros and cons. I've met someone that works for an Amazon DSP and he said it is hard work.
Some other possible things to keep in mind include:
You Load Your Own Delivery Van
Unlike other package delivery companies that may have a night shift that loads vehicles for the drivers, you are responsible for loading all packages into your van when starting your shift.
It is not uncommon to load between 200 and 300 packages per shift. The job is labor-intensive so if you are not used to having a physically demanding job, this may not be for you.
You Need to Be Good at Time Management
From the moment you clock in, to the moment you clock out, your DSP will know how you are managing your time. They will know when packages should have been delivered and if you are running behind.
You'll need to be organized with managing your breaks and also ensuring that you get packages delivered in a timely manner.
It is a Highly Monitored Position
What this means is that Amazon monitors its drivers. Not only timewise, but your driving as well. They monitor how fast you drive, how hard you brake, as well as if you're using your phone while you're driving (which is an absolute no-no in terms of safety.)
An Alternative Income Stream
I've worked full-time service jobs and they are not easy. In fact, the last job that I had was a 40-hour a week retail job.
I was on my feet for 8-hours per day and moving non-stop. The repetition caused me to develop tendonitis in my hands and plantar fasciitis in both feet.
That job came after I was laid off as a web developer. I knew that it was temporary because it was my goal to leave it and to work for myself.
The entire time I worked that job, I spent my off time working on my website. It wasn't any website. It was a niche website in which I created content that catered to a specific niche audience.
Initially, I had no idea how to make money with my website. I searched for an online training program and found this one.
Taking action on everything I learned made a difference for me. After about a year and a half of working my retail job, I was able to quit it and transition into working on my website full-time.
Now I manage multiple niche websites and there is nothing else I'd rather be doing! I earn income through affiliate marketing.
Affiliate marketing is the promotion of another company's products and/or services in exchange for a commission when a sale is made.
Affiliate marketing offers many benefits. Some of my favorites include:
Work from anywhere with a WiFi connection
Lifestyle and time-freedom
You don't need your own products
Never any shipping & handling
No customer service to handle
Unlimited income potential
Easy to learn
It's your own online business
What You Need to Get Started
There isn't much that you need to start affiliate marketing. The three main things that you'll need include a domain name, web hosting, and WordPress installed on your hosting account.
You can obtain everything you need from almost any commercial web hosting provider. Bluehost is a good option and they will give you a free domain name for one year, plus install WordPress on your account automatically.
Choosing a Niche
You'll also need to choose a niche. There are unlimited niches you can choose from. I suggest starting with something you're passionate about.
For example, I enjoy the personal development niche. I could start a niche website around personal development topics.
Some people are passionate about coffee. A coffee niche website is great for writing content related to coffee questions and concerns. Plus, there are tons of coffee affiliate programs that you can join.
Content Creation (Content Marketing)
What makes your niche website work is the content that you create for it. Content creation is just another term for writing articles, also referred to as blog posts.
My recommendation is to write a new article 1 to 2 times per week. I do this even today and I've been doing affiliate marketing since 2016.
You don't have to be a professional writer to manage your own niche website. Write as if you're writing to a friend. As long as you can communicate your message, that's all you'll need.
Closing Thoughts
Being an Amazon delivery driver is not an easy job. However, it can be a great fit for someone that prefers to work outdoors and desires a full-time job with benefits.
If you want to start a new income stream on the side that is online and can be worked on in your own time from home, consider starting a niche website and promoting affiliate products.
It is something you can do on the side that can develop into an excellent part-time and eventually full-time income depending on how hard you work at it and what your goals are.
Are you ready to start a new stream of income online? Learn how I earn a steady income online with one website and promoting other people's products. Click here to learn how.