If there is one surefire way to make consistent affiliate commissions, it is with lead generation affiliate programs. Help other businesses learn how to generate fresh leads using software or other services, and you can make consistent commissions.
Lead generation affiliate programs are commission-based programs created by companies in order to generate leads through affiliate marketing. Most affiliate programs pay on a month to month basis via PayPal. Commission rates may range from less than 10% to 50% or more.
If you are wanting to get into the lead generation niche, the following affiliate programs offer some great products and services with awesome commissions too.
Lead Generation Affiliate Programs
leadPops
ScopeLeads
LeadAdvisors
SalesNexus
Leadpages
LeadPower
Legl
Tired of not making sales? Learn how I went from zero to consistent affiliate commissions every month. Click here to learn how I did it.
1. leadPops
This company specializes in creating lead generation technology and marketing solutions for mortgage brokers, loan officers, Realtors, and insurance agents.
What is great about their affiliate program is that not only does it offer up to 20% commissions but it is a recurring commission as well. Between 1 – 50 sales is a 10% commission, 51 – 100 sales is a 15% commission, and 101+ sales is a 20% commission.
Applying to the program is a matter of filling out a quick form with your name, email, and phone number that puts you in touch with an affiliate manager.
leadPops is a great service to promote as the mortgage, real estate, and insurance industries are always in need of fresh leads. Offer this solution and you are sure to make conversions.
Commission: up to 20% recurring
Cookie Length: not disclosed
2. ScopeLeads
This service offers software for digital marketers that enables them to search for local businesses that are in need of marketing services. Marketers can run and send these businesses audits in seconds.
The ScopeLeads software can then send cold emails to all prospects as well as follow-up drip sequences. The affiliate program appears to be managed in-house and offers a generous commission of 50% on the first payment and 30% on all rebills.
Commissions are paid via PayPal on the 15th and 30th of each month as long as your referrals are beyond the 30-day refund period.
ScopeLeads is worth promoting as many marketing agencies are constantly searching for fresh leads. Their software automates this process which saves time and lets digital marketers focus on closing sales.
Commission: 50% and 30% on all future billings, for life
Cookie Length: not disclosed
3. LeadAdvisors
This is a digital marketing agency and advertising consulting firm. They specialize in building a full strategy with valuable blogs, content, ad copy creatives that will boost online sales or products.
The affiliate program is awesome with a 20% commission on first sales and 10% recurring commissions. They also have a long client retention rate with a majority of new clients staying on for 12 to 18 months.
Joining the affiliate program is a matter of filling out a contact form and waiting for an affiliate manager to get back to you.
LeadAdvisors is a great service to promote to any small business owner that is in need of building their brand and generating consistent leads. This service can do both through social media, paid ads, and website creation.
Commission: 20% on first enrollment, 10% lifetime residual
Cookie Length: not disclosed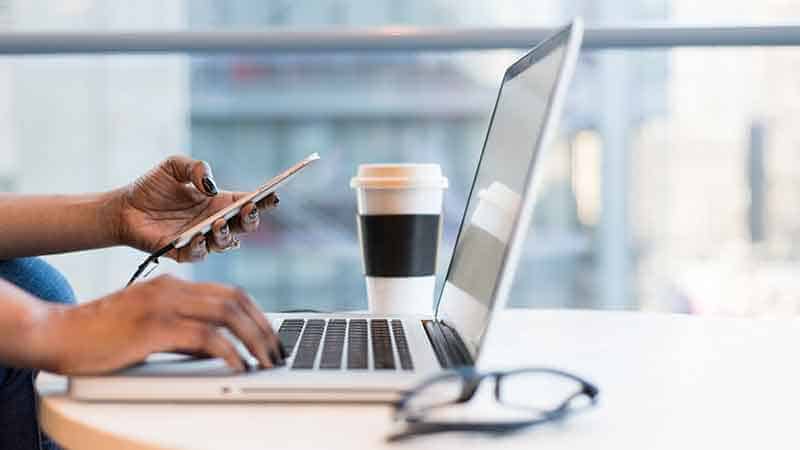 4. SalesNexus
The SalesNexus company provides a sales team solution that automates sales and engages & nurtures leads and customers. Essentially, it is an all-in-one CRM and marketing automation tool.
I'm not sure if they have temporarily removed their affiliate program application form but there is a contact email and phone number to reach out to.
A qualified lead consists of any referral filling in their name, email, and phone number on a SalesNexus landing page. You commissions can add up quickly if you can drive plenty of traffic.
Commission: $15 per qualified lead
Cookie Length: 90 days
5. Leadpages
This service helps businesses to generate leads and close sales through websites, landing pages, pop-ups, alert bars, and more.
They offer a wide variety of optimized templates and do not charge more for the number of leads you collect or pages you publish.
The affiliate program is managed by Impact Radius and offers a 30% commission and 30-day cookie length.
Leadpages is worth promoting as it makes it really easy for non-techy users to create their own websites, landing pages, opt-in forms and more. The recurring commission is definitely an incentive as well.
Commission: 30% recurring
Cookie Length: 30 days
6. LeadPower
This service has been providing leads to network marketers since 1998. They are not a network marketing company but do provide quality leads to network marketing professionals.
The affiliate program appears to be managed in-house and offers a 10% commission. There is a $250 minimum threshold before commissions are paid. They pay out commissions on the 25th of the following month they are earned.
LeadPower is a great service to promote as network marketers are in constant need of new leads to help build their downlines. By targeting this niche, you may get high conversions with this service.
Commission: 10%
Cookie Length: not disclosed
7. Legl
This service is a lead generation service for attorneys. Legl connects consumers with attorneys through their directory and attorneys can pay for leads. Affiliate marketers can get in on the action as well.
The affiliate program is not like a typical affiliate program where you receive your affiliate links and promote the company. Instead, you generate qualified leads of your own.
When you sign up as an affiliate, you will receive an API key and place a submission form on your website or mobile properties. Your form sends leads directly to Legl.
The Legl team qualifies the lead and if that lead is bought by an attorney, you receive 50% of the purchase price.
This service is absolutely worth promoting. I used to work for a marketing agency that generated leads for attorneys and there were hundreds of clients.
Commission: 50%
Cookie Length: not necessary
How to Best Promote Lead Generation Products and Services
When it comes to making money with affiliate programs, my preferred method is niche blogging. Niche blogs work extremely well for promoting affiliate products.
They are low-cost to create and easy to maintain. The content that you create attracts targeted web traffic which means more conversions for you.
You can target so many niches with these types of affiliate products. For example, leadPops caters to the real estate industry.
I know real estate agents and they are always working hard to find new leads. You could create a niche blog that focuses on real estate agents and how to generate leads online.
The same goes for Legl and helping attorneys with lead generation. Create a niche blog that teaches attorneys how to use blogs, social media, and YouTube to get leads.
By helping these niches with the content that you create for them, you can easily recommend these lead generation services.
Best of all, many of these services have recurring commissions so it is well worth the time and effort to create helpful content for your readers.
Simply put, niche websites are awesome! Success doesn't happen overnight, but it is attainable with consistent effort.
My Closing Thoughts On Lead Generation Affiliate Programs
I hope the lead generation affiliate programs above have provided you with some great options for making commissions.
Businesses will always need a fresh leads and if its one thing affiliate marketers are good at, it is getting leads!
If you want to level up your affiliate marketing skills, I recommend using the same step-by-step training program I followed.
Following that training program is what helped me to go from zero to making a consistent monthly income online with niche blogs and affiliate marketing.