I've always found triathletes fascinating as they dedicate a lot of time and effort into training for this endurance event. Triathlon training requires different equipment and products which you can earn money with. The following triathlon affiliate programs can help you get started with making commissions as an affiliate.
Triathlon affiliate programs are commissioned based programs created by companies to generate leads and sales from affiliate marketers. Products and commission rates vary. Commission payments are often made via PayPal on a monthly basis.
The companies below carry some really awesome products. They also provide some great sub-niche opportunities within the overall triathlon niche.
Triathlon Affiliate Programs
blueseventy
Competitive Cyclist
Enve
Polar
Pactimo
Venga CBD
Trek
How I Make $1,000 Commissions Using a Simple 2-Step Process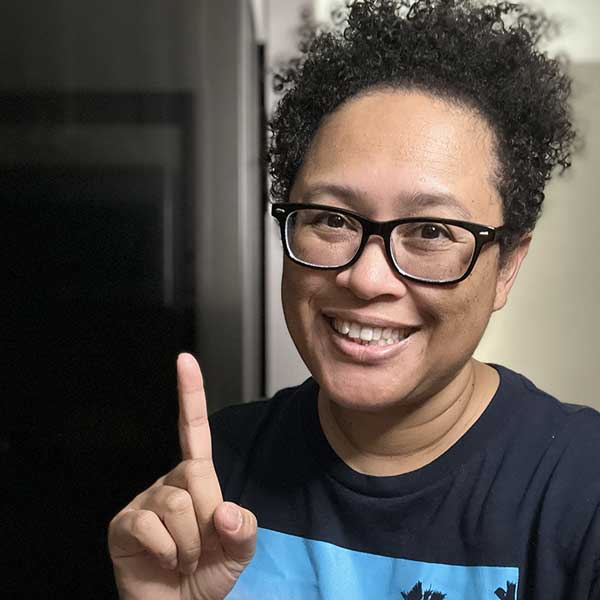 Hi! I'm Eartha, the author of this website and an affiliate marketer. I seek out various affiliate programs to share here on the blog.
I also share ways to help boost affiliate income. I've been able to increase my affiliate income month after month by focusing on recommending high-ticket affiliate programs.
Making higher commissions is one of the fastest ways to scale up your income online. Click below to learn how I am able to make $1,000 – $2,000 commissions on a steady basis:
1. blueseventy
The blueseventy brand specializes in swim gear such as triathlon-specific wetsuits, tech suits, swim skins, triathlon apparel, goggles, and more. The company is based out of Seattle and started in 1993.
Here is a video demonstration of their Buddy Bag which is a bag that can be strapped to your waist and keeps your essentials (wallet, phone, keys, etc.) safe:
The blueseventy affiliate program is managed by AvantLink. They offer a 10% commission rate which is great considering many of their wetsuits are in the $800 price range.
This company's products are worth promoting as they specialize in premium triathlon wetsuits and gear. Their accessories are also helpful such as their Buddy Bag, sprint shorts, race belts, and more.
These items are sure to convert when targeting the triathlete niche.
Commission: 10%
Cookie Length: 30 days
2. Competitive Cyclist
This website carries bicycles for all types of styles to include mountain bikes, road bikes, triathlon bikes, eBikes, and more. They have popular triathlon brands like Cervelo, Ridley, and Factor.
Some of these triathlon bikes range from $1,700 to upwards of $6,000. The affiliate program is managed through AvantLink and or Impact Radius.
Their YouTube channel isn't updated too often but there are some informative videos that you could share on your niche website such as choosing the right Cervelo competitive bicycle:
Competitive Cyclist is a great resource for triathlon bikes. They carry a large range by popular brands. Base commission is 5% and can reach 8% or higher for top affiliates.
Commission: 5% – 12%
Cookie Length: 30 days
3. Enve
Triathletes are serious about the rims and wheels on their bikes and Enve is a company for buying the very best. Enve manufactures their rims and wheelsets by hand.
The affiliate program is managed by AvantLink with a 6% commission rate and 60-day cookie length. Some of the pluses of this affiliate program include a $250 average order value, a high conversion rate, free ground shipping on orders over $50, and seasonal promotions.
Enve is worth promoting as their rims and wheelsets are high-quality and built for performance. They have tons of positive reviews from competitive cyclists on YouTube. You are sure to get high conversions recommending this brand.
Commission: 6%
Cookie Length: 60 days
4. Polar
You may already be familiar with the Polar brand. They manufacture innovative fitness wearables to help anyone improve their performance or enjoy a healthier lifestyle.
Some of the products they carry include heart rate monitors, fitness trackers, and GPS sports watches. The affiliate program is managed by ShareASale with a 10% commission rate and a 30-day cookie length.
Polar is a well-known brand with useful fitness tracking products that triathletes often use to help improve their performance. These products are sure to convert on pretty much any fitness niche website.
Commission: 10%
Cookie Length: 30 days
5. Pactimo
This company manufactures premium cycling apparel for elite, pro, and every day cyclists. You can find items such as jerseys, tops, bibs, shorts, and other outerwear that cyclists use.
Pactimo is a well-known brand and are a go-to for cycling clothing. The affiliate program is managed by AvantLink with an 8% commission and a generious 90-day cookie length.
I feel this is a great company worth promoting as their focus is solely on cycling apparel. They carry a large variety of products for men and women. Their average order value is over $150 with a conversion rate over 4%.
Commission: 8%
Cookie Length: 90 days
6. Venga CBD
This company specializes in CBD products for endurance athletes. Unlike typical CBD products, Venga CBD delivers 5 times the amount of CBD in your blood stream over typical CBD products.
Some of the benefits of using their products may include pain relief, faster recovery, sleep enhancement, stress reduction, and fighting inflammation.
Their products come in soft gels, gummies, and balms. The affiliate program is managed by AvantLink with a 15% commission and 60-day cookie length.
This is a great product line to recommend to endurance athletes seeking ways to speed up recovery and alleviate pain from long training sessions.
Commission: 15%
Cookie Length: 60 days
7. Trek
This is another well-known bicycle brand, probably one of the most recognized on the market. Trek offers bikes for every interest. Whether you need a bike for a triathlon or for cycling in your city, they have what you need.
The affiliate program is managed by AvantLink and offers a 4% commission on bikes. Some other pluses of their affiliate program include free shipping on orders over $50, an average order value over $100, and a 30-day unconditional guarantee for an exchange or refund.
Trek is worth promoting as they are a strong brand and known by triathletes for their triathlon bikes. Their triathlon bikes range from $4,000+ to $7k. With a 4% commission, you can make excellent commissions.
Commission: 8% on P&A, 4% on bikes
Cookie Length: 30 days
How to Make Money with Triathlon Affiliate Programs
My ideal method of making money with any affiliate program is to create a niche website (blog). Niche websites are excellent for making affiliate commissions.
The reason is that niche blogs focus on one specific topic and contain content related to that topic. The content is what gets indexed and ranked by the search engines like Google.
For example, you could create a niche blog in the triathlon niche. However, rather than focus on general triathlon topics, you could sub-niche for less competition in the search results.
You could focus solely on bike maintenance for triathlon bikes. Or triathlon prep when you're over the age of 40. You get the idea. Choose a sub-niche and really dive in making it the most helpful blog you can.
A lot of authoritative triathlon websites will not go into deep detail about a particular sub-niche. That is where, as a niche blogger, you have the advantage.
When you create helpful blog posts for your niche, you can recommend affiliate products that you are an affiliate of. As your blog receives traffic, you increase the opportunity to make sales.
Setting Up Your Own Niche Blog
I always recommend using a self-hosted WordPress website versus using free blogging services. A self-hosted website simply means registering your own domain name, obtaining a web hosting account, and installing WordPress.
The process is really easy but for beginners, I suggest getting step-by-step training for creating a successful niche blog. It was easy for me to set up my own WordPress blog but I had no clue how to make money with it.
Following that training is what helped me to go from zero to making a consistent income online with affiliate marketing.
Create Content That Ranks
Your blog won't make money without traffic and getting traffic happens when you stay consistent with your blog posts. Write new content often and choose topics that your niche audience is searching for.
That means doing some keyword research. Start typing in keyword phrases in to Google and use the autocomplete feature to generate blog topic ideas.
You can place your affiliate links into your posts by recommending products that help solve an issue for your readers. Product review posts are also a great way to promote products.
My Closing Thoughts On Triathlon Affiliate Programs
The triathlon niche holds plenty of opportunity for making money. Much of the gear needed is quite expensive. The triathlon affiliate programs above are only a handful of what's out there.
There are running shoes, nutrition supplements, training equipment, and more that have affiliate programs.
I highly recommend creating a niche website to make money with these affiliate products. It is how I am able to make a consistent income online.
If you want to level up your affiliate commissions, consider following the same step-by-step training program I used.