When you are new to affiliate marketing, there are so many things that you are learning about at one time. I wanted to begin creating a series of blog posts that address these beginner topics such as joining affiliate marketing networks.
An affiliate marketing network connects affiliate marketers to various merchant's affiliate programs. Affiliates can sign up to an affiliate network and apply to join different affiliate programs.
Not all merchants use an affiliate network to manage their affiliate programs. Some use software to manage it themselves. In this post, I'm going to go over the basics of how to join any affiliate marketing network and what you should consider before doing so.
Tired of not making sales? Learn how I went from zero to consistent affiliate commissions every month. Click here to learn how I did it.
What is an Affiliate Marketing Network?
When a company understands the benefits of having an affiliate program, they often turn to an affiliate marketing network to manage all of the details.
An affiliate network will handle the tracking, payouts, commission rate changes, and more for the merchant.
Affiliate marketers that want to join a merchant's affiliate program must apply through the network the merchant is a part of.
Not all affiliate programs are a part of an affiliate network. Many will use other software for managing their program in-house. For example, AffiliateWP is a full-featured affiliate program plugin for WordPress.
Some eCommerce software have affiliate program management built-in. ClickFunnels, SamCart, and Shopify are great examples of this.
What is beneficial about signing up with an affiliate network is that you then have access to a large database of companies that have affiliate programs.
These networks handle the payment of commissions as well. They are all different in how they send payments.
Overall, many of them will send payments by check, PayPal, and some offer direct deposit or wire transfer.
Popular Affiliate Networks You Can Join
There are some great affiliate networks that you can sign up for. Some are easy to join with no approval process and others are a bit more strict about approving potential affiliates.
I recently signed up to AvantLink and there was an approval process that had a couple of steps involved. I had to verify my website which was not a big deal.
However, be prepared as each affiliate network is different. This is what makes it even more important to have your own niche website.
Many of these networks require you to have a website in order to apply. That being said, here is a list of some of the affiliate networks available to join.
There are also specialty affiliate networks that focus on a specific niche like health & fitness products, CBD & cannabis, etc. Here a few to consider:
I've noticed that many of the specialty affiliate networks approve instantly or at least in a day or so without any verification process.
The offers they have tend to have high commission rates as well. NutriProfits has commissions as high as 40%.
You can find really good CBD offers with great commissions as well. If you are stuck on figuring out a niche, these networks are worth looking into.
When Should You Join a Network?
More often than not, you may end up applying to an affiliate network because you've found an affiliate program that you want to join.
If you check out my affiliate archives, you'll find tons of affiliate programs that are managed by networks like ShareASale, CJ Affiliate, AvantLink, and more.
Otherwise, you can apply to any affiliate network that you want. You may want to apply to several of them in order to browse the different affiliate programs that are available.
How to Improve Your Chances of Being Approved By an Affiliate Program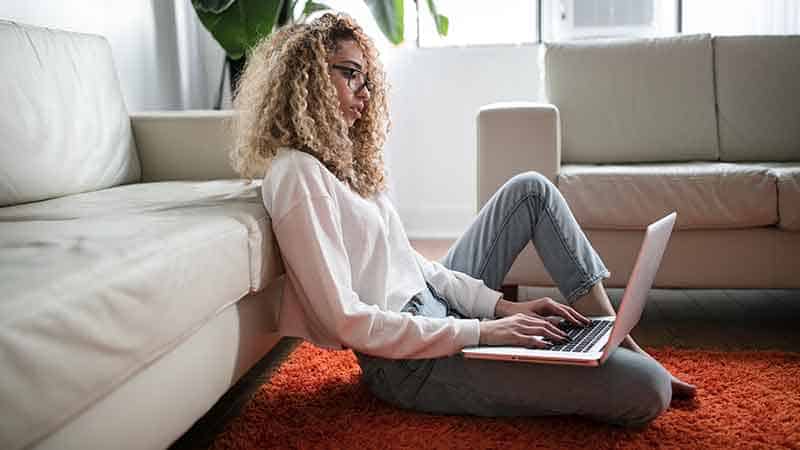 Even if you are accepted into an affiliate network, it does not guarantee that you will have immediate access to the affiliate program that you want to join.
Many of the merchants within an affiliate network still have an approval process of their own.
Some companies want to ensure that the affiliates they approve have websites or a social media following that is highly relevant to their products.
You can read a company's affiliate program page on their website for details about what their requirements are.
I've come across affiliate programs that require you to have a certain amount of web visitors or page views per month.
Others only require that you have a website that is relevant to their niche. This is why it is essential that you have a niche website before applying.
You can greatly improve your chances of being approved by both an affiliate network and affiliate programs by having an active website.
At the very least, if you have a large enough social media following, you may be approved faster as well.
What if Your Niche Website is Brand New?
I've come across new affiliate marketers that are super excited about their new website and want to join an affiliate program right away.
Their website's are so new that they literally have two blog posts up and are surprised when they are rejected by an affiliate network or affiliate program.
If your own niche website is fairly new, there really is no urgent need to apply to an affiliate network or program right away.
You certainly won't have any web traffic yet so you won't be missing out on affiliate commissions.
What I recommend is having at least 10 blog posts up before you apply to any affiliate program.
The person approving you will more than likely review your website. Having at least 10 high-quality blog posts will demonstrate that you are in it for the long-term.
In the meantime, keep creating great content for your readers. You'll have plenty of time to apply to any affiliate network that you want.
How to Get Your Affiliate Links
Let's say you have successfully joined an affiliate network and have also been approved by an affiliate program within that network.
You're ready to grab your affiliate links and start adding them to your website. Most affiliate network dashboards are fairly similar in how they work.
I'm going to use my account at Impact as an example of how to get your affiliate links and add them to a blog post.
Below is a screen capture of my Impact dashboard:
I am a part of two affiliate programs in this network, 99Designs and LeadPages. The screen capture below is demonstrating how to get a 99Designs affiliate link: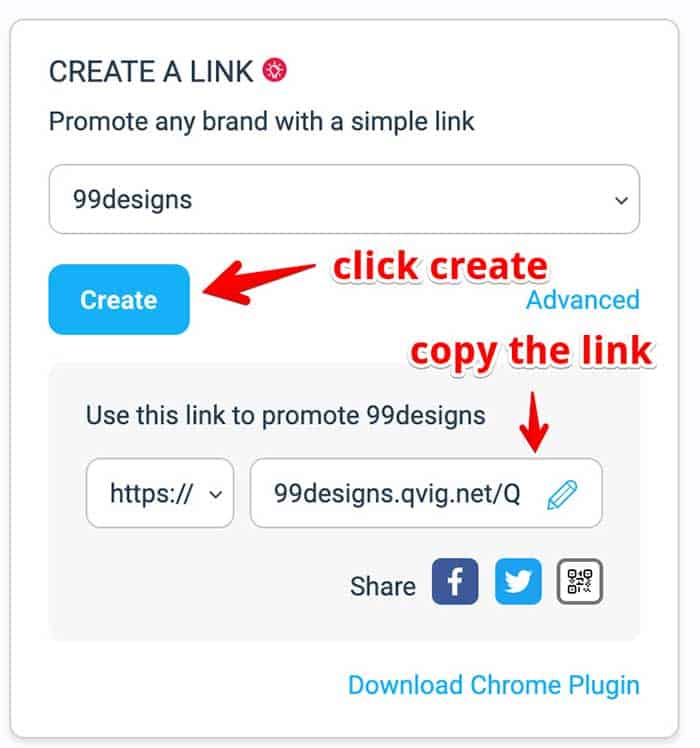 Once you have copied your affiliate link, you can then paste it into your blog post. Rather than take several screen captures on how to do this, I'll add a YouTube tutorial I created that explains exactly how to add a link:
It's really easy, right? Most affiliate networks make it easy to create and copy your affiliate links. If you do run into issues, don't hesitate to reach out to customer support or check if the affiliate network has a knowledge base.
Closing Thoughts On Joining Affiliate Marketing Networks
I hope that this post has provided some help in terms of what you can expect when applying to an affiliate network.
To recap, if you don't have a niche website or if your website is brand new, there is no urgency in applying to an affiliate network.
Chances are, they will not approve you as you do not have enough relevant content to promote any affiliate products.
Finally, niche websites are an excellent way to make consistent income online. It is how I got started and what I continue to do today.
If you are ready to level up your affiliate earnings, consider following the same step-by-step training I followed when I got started.
I use that same training platform to help others one-on-one with creating their own niche websites.