When you've been doing affiliate marketing for a while, it becomes easier to sniff out a scam product versus a legit one.
My name is Eartha and I'm a full-time affiliate marketer. I enjoy seeking out affiliate products and determining if they are worth investing in.
That is essentially what I'm doing after coming across Internet Profits by internet entrepreneur, Dean Holland.
I'll share what I've learned about this product as well as its product creator. Read the full post as I also share an alternative to InternetProfits.
I have gathered details about this product from information freely available online.
How I Make $1,000 Commissions Using a Simple 2-Step Process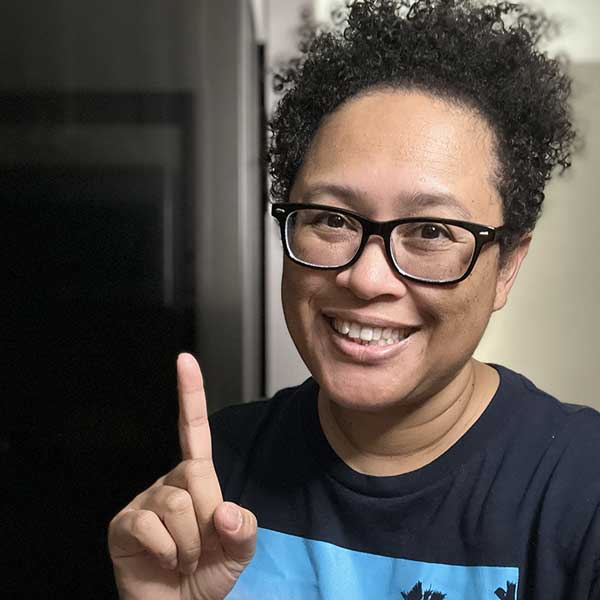 Hey there! I'm Eartha, the author of this website and an affiliate marketer. I seek out various affiliate programs and online courses related to earning income online.
I also share ways to help boost affiliate income. One of the ways I do that is by focusing my time on recommending high-ticket affiliate products.
Making higher commissions is one of the fastest ways to scale up affiliate income. Click below to learn how I make $1,000 – $2,000 commissions:
Who is Dean Holland?
You've probably come across Dean Holland from one of his paid ads on any of the social media platforms.
I learned of him from one of his earlier books that he was selling. His current book is titled The Iceberg Effect which talks about how affiliate marketing actually works.
It is a free plus shipping book, meaning you pay for shipping and the book is free. Essentially, it is a book funnel. Once you buy the book, you are in Dean Holland's sales funnel.
This funnel may or may not lead to his training course called Internet Profits.
Dean Holland is a successful internet entrepreneur. According to his short bio, he started online in 2004 and failed for 4 years before making any progress.
He made his first income online in 2008 and was able to quit his day job a year later. In 2010, Dean founded his company InternetProfits which is an education, training, and coaching company.
He has written multiple books and has helped thousands of people succeed online.
How Does Internet Profits Work?
Internet Profits is an online training program that teaches anyone how to start an online business earning income with affiliate marketing.
Like many affiliate marketing training courses, you will learn how to choose a niche, select an affiliate offer, build a sales funnel, and send traffic to your funnel using both free and paid methods.
What is nice about the training is that it is step-by-step. All that you have to do is watch the video training, learn, and copy what you see.
The training is also designed to be followed in as little as one hour per day.
Another plus is that the training offers daily mentorship and accountability coaching sessions. There are also monthly mentorship sessions as well.
Library of Best Selling Affiliate Offers
Many new affiliate marketers get stuck in trying to figure out a niche and what affiliate offers to promote.
Internet Profits has a library of affiliate offers that range in commission. Some of which are $2,000 per sale.
You even have the opportunity to become an affiliate of the Internet Profits program and recommend it to others for a high-ticket commission.
How Much is Internet Profits?
The Internet Profits training program is priced at $1,997. It is a bit expensive but likely worth it if you want what is offered in the training.
Is Internet Profits a Scam or Legit?
There is nothing about the training course that leads me to believe it is a scam. It has some good benefits. The only downside is that it is quite expensive.
However, it is possible to earn back the price of the course and then some if action is taken on what is taught within the training.
Dean Holland does not strike me as a scam artist. I've yet to find any negative comments about him.
Alternative Online Training
The good news is that it doesn't have to cost you thousands of dollars to learn what you need to launch an online business of your own.
I'd like to share a bit of my own story about how I got started in affiliate marketing. Years ago, I used to work as a web designer for a local marketing agency.
I was with the company for three years. In the second year of my working there, the owner decided to retire and put the company up for sale.
It was bought out by a large corporation and a year later they laid off the entire web department.
I was devastated. I had nothing to fall back on. It was at that moment that I decided that I never wanted to be in that situation again.
I made the decision to pursue affiliate marketing as it had always been my dream but working a regular 9-to-5 job made me complacent.
In the meantime, I took a full-time retail job to make ends meet and launched my first niche website.
Rather than try to learn everything on my own, I searched for an online training program and found this one.
By following that training and taking action on everything that I learned, I was able to quit my retail job 15 months after starting it.
The Training I Followed
The online training I followed teaches how to create a niche website and earn income promoting other people's products (affiliate marketing.)
What is great about it is that it is low-cost and takes you step-by-step in learning how to create a successful online business.
I worked on my niche website in every free moment that I had. My consistent effort paid off. Anyone can do the same.
If you are willing to learn and do what it takes, you can be a successful affiliate marketer too.
Summing Up
Internet Profits seems to be another legitimate (although expensive) affiliate marketing training program.
I don't doubt that what is taught is worth it so long as you take action on what you learn. The worst thing you can do is buy the course and do nothing with it.
My recommendation for starting an online business that can save you a ton in start-up costs is to create a niche website.
Learn how I went from working a full-time retail job to working on my online business full-time. Click here to learn how.