Today I want to dive into the Fullstaq Marketer training program and its creator, Keala Kanae. I've come across his name more often than not and wanted to learn more about him and his training.
Hi! My name is Eartha and I'm a full-time affiliate marketer. I enjoy seeking out affiliate marketing courses and products in order to learn more about the industry.
Affiliate marketing is one of my favorite and most recommended ways to start an online business.
There are many training programs out there that teach affiliate marketing and Fullstaq Marketer is one of them.
The research I've conducted is freely available online. I do my best to gather the most important information from legitimate resources.
Let's dive in!
Product Name: Fullstaq Marketer
Creator: Keala Kanae
Price: $39 to start + course upsells
How I Make $1,000 Commissions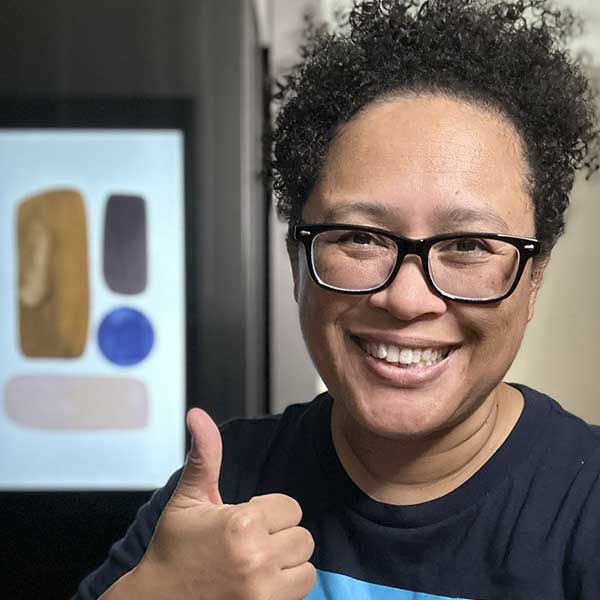 Hey there! I'm Eartha, the author of this website and an affiliate marketer. I used affiliate marketing to work my way out of a full-time retail job. I never need my own product, I don't do any order fulfillment, and there is zero customer service. Click the link below and I'll share how I'm able to make $1,000 – $2,000 per sale:
Who is Keala Kanae?
Like many successful internet entrepreneurs, Keala Kanae shares a similar background story.
He was born in Honolulu, Hawaii, and attended the University of Hawaii earning a BA in Psychology.
Keala had an entrepreneurial spirit but failed for many years at trying to succeed with a business of his own.
He worked as a barista earning minimum wage, living in his mom's spare bedroom when he decided to make a change and explore online marketing.
While working jobs as a social media marketing specialist, Keala was also working on his own online business designing sales funnels and doing affiliate marketing.
Soon his income jumped from $300 a week as a barista to $10,000 a week as an internet entrepreneur.
In 2015, he started a company called AWOL Academy with a partner and in 2019 the company was rebranded to what it is today, Fullstaq Marketer.
Keala Kanae and his company are now based out of Las Vegas, Nevada.
Keala Kanae's YouTube Channel:
How Does Fullstaq Marketer Work?
Fullstaq Marketer is an internet training platform created by Keala Kanae and partners consisting of various courses that teach how to start a business online. Here is a breakdown of the current courses on the platform.
Fullstaq Accelerator
This course teaches how to launch a career as a freelance digital marketer (another term for an affiliate marketer.)
The Fullstaq Accelerator is made up of four modules. They include:
Fullstaq 101
This module covers the essentials of freelance digital marketing. It provides an understanding of how the business model works and what to expect moving forward.
Fullstaq Onboarding
You'll be introduced to a large community of new and experienced online entrepreneurs. The community serves as a resource for any questions you may have moving forward.
Fullstaq Edge
Keala shares the mindset shifts needed to succeed in the online marketing world. I used to think mindset training was fluff but after doing affiliate marketing for several years now, mindset is key.
It's great to know that this is included in the training. I talk often about having the right mindset to succeed as an affiliate marketer.
Funnel Labs
In this module, you'll learn step-by-step how to set up your own sales funnel using the same marketing software used by Fullstaq Marketer.
Traffic Labs
This training course teaches how to generate targeted traffic using paid traffic resources.
Conversion Labs
You'll learn strategies to help boost conversions using copyrighting, live presentations, and more.
Masters Labs
This course covers money management, tax planning, investing, and more.
How Much is Fullstaq Marketer?
I clicked on the "Get Started Today" button on the website and was directed to a landing page for the Business Launch Challenge as pictured below:
This challenge is priced at $39 and is a short training that teaches how to start an online business from scratch using done-for-you websites and funnels.
It also has done-for-you ads to start driving traffic to your sales funnel. This type of low-ticket product is what's termed as a tripwire product or micro-commitment.
Essentially, customers that buy the low-ticket offer are introduced to what the full training course has to offer. These customers are more likely to buy the higher-priced courses within the platform.
After buying the Business Launch Challenge, you can expect to be reached out to by a member of the team to learn more about the other courses listed above.
From my own research, I've found that the courses range from $997 to $5,800.
I've also read that the courses do have a money-back guarantee within a specified amount of time. However, it is not an easy refund to get.
You'll have to speak with a sales agent before a refund is processed and you can bet the agent will do their best to keep you from refunding.
Who is This Training For?
Fullstaq Marketer is ideal for anyone who wants to learn how to start an online business by leveraging other people's products.
They refer to this as freelance digital marketing but in essence, it is affiliate marketing.
Affiliate marketing is the promotion of another company's products in exchange for a commission when a sale is made.
As I mentioned earlier, I've been doing affiliate marketing full-time for a few years now and it is my favorite way to earn income online.
You'll enjoy affiliate marketing if:
You don't want to deal with selling a product of your own
Don't want to worry about shipping, handling, or refunds
Prefer to never having to handle customer service issues
You're seeking lifestyle, time, and financial freedom
If that is you, then a training program like Fullstaq Marketer may be a good fit.
Is Fullstaq Marketer a Scam Training Program?
After doing research for this blog post, there is nothing that leads me to believe that this training program is a scam.
It offers training on how to learn how to launch an online business using sales funnels and running paid ads.
I think the material in the courses covers what is needed to succeed. However, I don't think you have to spend thousands of dollars to learn how to make money online.
Alternative to Fullstaq Marketer
There is no doubt that a lot of training programs out there are worth every penny.
Fortunately, there are alternatives out there that won't cost you thousands of dollars and still teach legitimate ways to launch and run an online business.
When I got started online as an affiliate marketer, I had just been let go from a full-time position as a web designer. The entire web department was laid off.
I had nothing to fall back on and I immediately made the decision to pursue affiliate marketing.
A training course like Fullstaq Marketer would have been great but it was way out of my budget.
Thankfully, after doing a lot of research I found this training program. It was within my budget and taught a low-cost method of earning income with affiliate marketing.
Following that training and applying everything that I learned in the lessons is what helped me to quit a full-time retail job that I took after losing my web job.
I was able to transition out of my retail job into working for myself full-time within 15 months of starting.
An Alternative Online Business
The business model that I learned was how to create a niche website and monetize it by promoting affiliate products.
It is a low-cost, low-risk, and easy way to get started. You don't have to rely on paid advertising. All of your traffic is generated for free due to the content that you create in the form of blog posts (like what you're reading right now.)
My online business consists of several niche websites now that all earn income month after month and I don't spend a dime on paid ads.
It is my favorite form of online business and with consistent effort, anyone can do the same and create a steady income online.
Here is an example of affiliate commissions that I've earned from past efforts: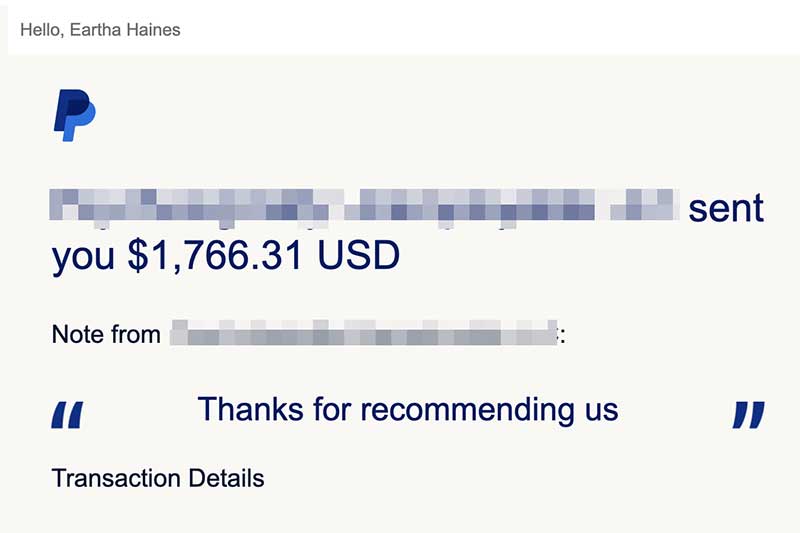 Summing Up
I think Fullstaq Marketer is a legitimate option for learning how to start an online business. It isn't the most affordable and there are plenty of alternatives out there.
Jonathan Montoya's 3-Day Business Breakthrough Challenge is one such option. Then there is my all-time favorite business model which is niche websites and affiliate marketing.
No matter which option you choose, always put in consistent effort and seek out help when you need it.
Discover how I was able to quit a full-time job and make a steady income online by recommending other people's products. Click here to learn how.