Do you want to earn up to $1,000 in affiliate commissions? That is what you can expect by becoming a HubSpot affiliate.
As a HubSpot affiliate, you can earn a 30% recurring commission for up to one year. The affiliate program has a cookie length of 180 days and commission payouts are made by direct deposit (EFT) or PayPal.
Besides offering great commissions, HubSpot has great products for businesses of all sizes.
Keep reading to find out what HubSpot products offer, how to become an affiliate, and how the affiliate program works.
HubSpot Affiliate Review for Potential Commissions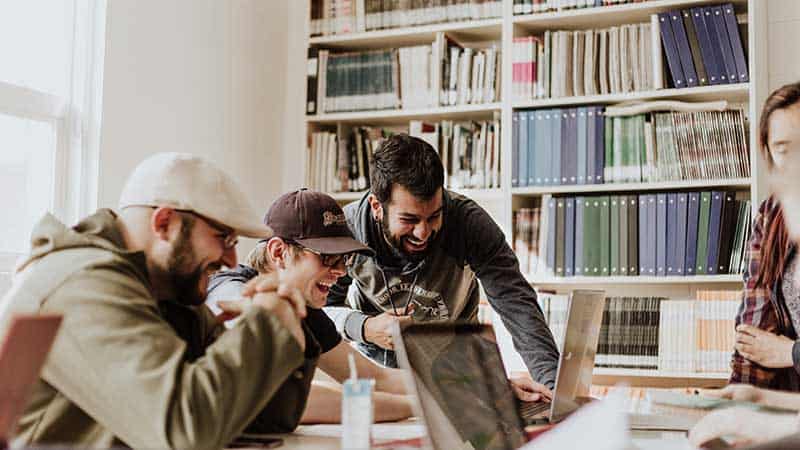 HubSpot opened its doors in 2005. The company was founded by Brian Halligan and Dharmesh Shah, two fellow MIT graduates.
They both noticed a shift in the way people were shopping. In short, consumers no longer wanted to be interrupted by marketers or salespeople.
Instead, consumers are looking for help. Thus, HubSpot was built on inbound marketing. Inbound marketing is the process of businesses helping and focusing on the customer.
How HubSpot Products Work
There are three products businesses can choose to use with HubSpot. They include:
Marketing Hub – everything needed to run a successful inbound marketing campaign.
Sales Hub – sales software with tools to boost sales productivity.
Service Hub – customer service software.
There is also the HubSpot CRM which is the underlying database that powers each HubSpot product.
The HubSpot CRM is free to use and it is a great way for new users to become accustomed to HubSpot's products.
As an affiliate, you can definitely market the free CRM to business owners. It is a great way to expose people to HubSpot that may not have heard of the company or are curious about the products.
What is great about all of HubSpot's products is that they are all free to start. That is also an incentive for prospective users to sign up for the service.
Click here to learn how I went from zero to making $1K – $2K commissions.
How HubSpot's Affiliate Program Works
HubSpot's affiliate program is free to sign up for and is managed through Impact. There are no limitations on the number of commissions you can make.
There are three affiliate tiers which are:
HubSpot Affiliate – 30% recurring commission (up to 1 year)
Super Affiliate – 30% recurring commission (up to 1 year)
Elite Affiliate – Custom commissions
They also have a 180-day cookie length which is great compared to the more common 30-day cookie many affiliate programs offer.
HubSpot Affiliate Program Limitations
I did a quick read through HubSpot's affiliate program FAQs and the following details stood out to me:
Tracking
Their affiliate program is unable to track commissions that start or end in any other domain other than .com.
Receiving Commissions
In order to receive a commission, the customer cannot be in an active sales process at the time of clicking on your affiliate link and they need to be an active customer for 60 days, plus the number of days at the end of that month. For example, a customer who makes a purchase on March 15th must still be a customer on May 31st.
HubSpot for Startups and HubSpot for Entrepreneurs
There are no commissions on HubSpot for Startups or HubSpot for Entrepreneurs purchases since they are heavily discounted.
How to Best Promote HubSpot Products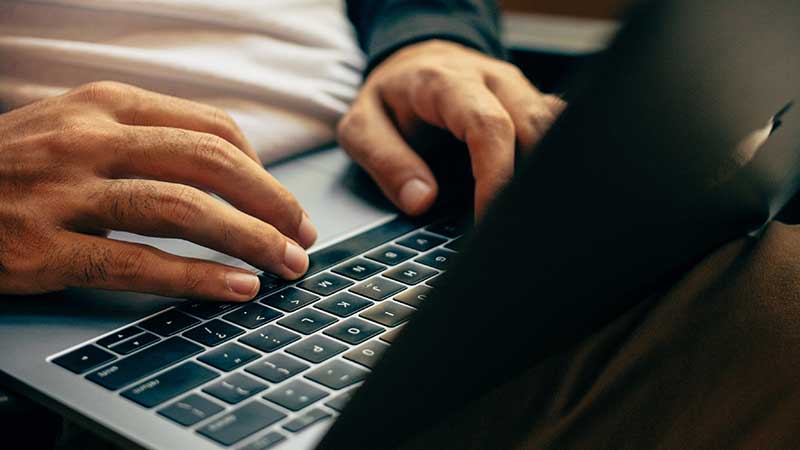 HubSpot is all about inbound marketing so it makes sense to follow their lead in promoting their products.
It is actually the process that I recommend as well. I got my start in affiliate marketing by creating niche websites (blogs).
In fact, it is still how I run my online business and what I recommend for new and intermediate affiliate marketers.
Niche websites have many benefits for affiliate marketers:
Low-Cost to Start
Niche websites don't require much in terms of start-up costs. You only need a self-hosted WordPress website.
That means registering a domain name, getting web hosting, and installing WordPress on your account.
You can get all three at a web hosting provider like WPX Hosting. In most cases, you can get started for under $30.
Free Web Traffic
Niche websites generate free targeted web traffic due to the content that is posted on your website.
Free targeted traffic beats having to spend hundreds (sometimes thousands) on paid ads.
Paid advertising has its place and works, but when you're starting out, it is an expensive option.
Niche blogs alleviate the need for having to spend money on advertising. You always have the option to pay for ads down the line.
Easy to Learn
If you are a beginner to affiliate marketing, creating niche websites is easy to learn. If you can follow step-by-step instructions, you're in business.
Even better, once you learn how to create one niche website and earn income with it, you can repeat the process over and over, creating a nice online portfolio of money-making websites.
Is HubSpot Worth Promoting?
I feel that HubSpot is absolutely worth promoting. Not only because of the high commissions but because their products can truly help business owners.
You can easily create a niche website that targets the needs of business owners. In the process, you can recommend HubSpot's products.
Your referrals can test the products at no cost to them and those that find value in the services will convert into sales.
Getting Started with Promoting HubSpot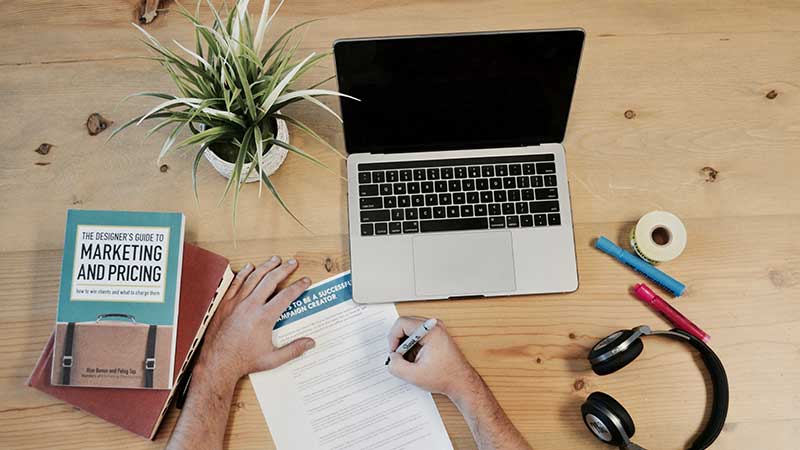 Choosing a Niche
The first thing you'll need is to choose a niche. There are all types of businesses that can benefit from using HubSpot.
You can target small business owners or medium-sized businesses. If you have experience with using HubSpot yourself, even better.
You can also approach promoting HubSpot from a beginner's standpoint. Track how it helps your own business or simply document your experience using the software.
One of HubSpot's main competitors is Salesforce. Salesforce is quite expensive. You could focus on HubSpot's products, being free to start, and the pricing compared to more expensive options.
Create Content for Your Audience
Whether you write your content yourself or you outsource it, be sure that your content addresses your niche audience.
Helpful content is what will attract visitors. The content that you write will eventually be indexed and ranked in the search engines.
Managing a niche website is not difficult. In most cases, I only write 1 to 2 new blog posts (content) per week. Sometimes I post more.
Anyone can commit to one new blog post per week.
Apply to HubSpot's Affiliate Program
I wouldn't recommend applying for HubSpot's affiliate program without an established website.
You don't need to have a ton of content up but enough to demonstrate that you are serious and will promote HubSpot in an ethical manner.
The application does ask for a website URL so you can bet that they are going to have an approval process.
Get your niche website up and have at least 5 to 10 quality blog posts before applying. Doing so will greatly increase your chances of being approved as an affiliate.
My Closing Thoughts On My HubSpot Affiliate Review
HubSpot's commissions are a great incentive for focusing on promoting their service. Besides that, their products are beneficial and can help many business owners obtain new customers.
Creating a niche website is an ideal way to generate free targeted traffic and earn affiliate commissions.
It can be overwhelming for new affiliate marketers which is why I searched for an affiliate marketing training program.
I found this one and followed the training. I implemented what I learned and with hard work, I have been earning a consistent income online promoting affiliate products.
You can learn how to create a niche website using the same training I used. I am still a part of the training platform and use it to help others one-on-one.