Greengeeks has an awesome affiliate program.
In fact:
If you can send 1 referral a day that each convert into a sale, you could earn $3,000 in commissions!
How is that possible? In this Greengeeks affiliate review, I will go over how the affiliate program works and how you can start referring one sale a day.
How I Make $1,000 Commissions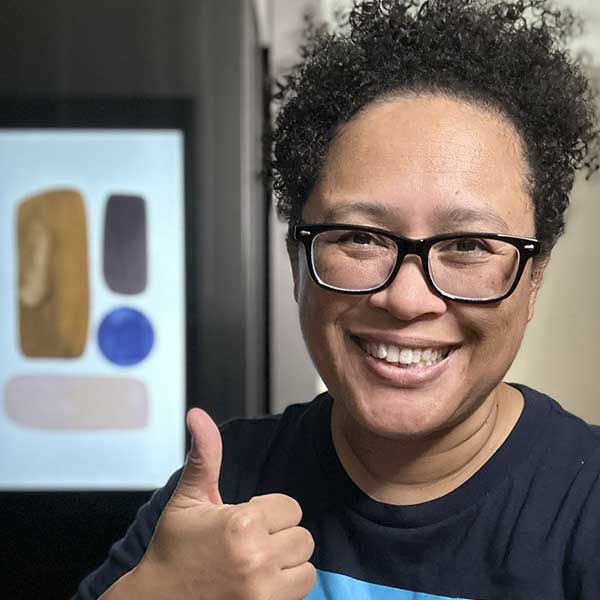 Hi! I'm Eartha, the author of this website and an affiliate marketer. I share affiliate programs as well as ways to help boost affiliate income. Thanks, to affiliate marketing, I'm able to make $1,000 – $2,000 commissions. Click the link below and I'll share exactly how I do it:
Greengeeks Affiliate Review – How it Works
When you sign up as a Greengeeks affiliate, you have the opportunity to earn up to $100 per sale.
The more referrals you can send, the more you can earn per sale. The only other web hosting company that has a commission structure like this that I know of is SiteGround's affiliate program.
Greengeek's commission structure is as follows:
The number of sign-ups per month:
1 sale = $50/sale
2 sales = $60/sale
3 sales = $70/sale
4 sales = $80/sale
5 sales = $90/sale
6+ sales = $100/sale
The more people you refer, the more you can earn. This is a great commission structure as most web hosting affiliate programs only offer one set fee regardless of how many sales you send.
When Does Greengeeks Pay Affiliate Commissions?
Greengeeks pays out commissions once per month on the 15th of each month. There is a 30-day holding period for commissions.
The reason is that Greengeeks offers a 30-day money-back guarantee. Your referrals must remain a customer beyond the refund eligibility period.
Besides that, commissions are paid via check or PayPal. If you earn $1,000 or more in commissions each month, being paid by wire transfer is an option.
Is Greengeeks Worth Promoting?
As compared to other web hosting companies, Greengeeks is known for being eco-friendly as stated on their website:
Since our launch in 2008, GreenGeeks has been the industry's leading eco-friendly web hosting provider putting back 3 times the power we consume into the grid in the form of renewable energy.
This is a great upsell for anyone seeking out an eco-friendly web hosting provider. Even those that aren't may not know that such a thing exists.
Greengeeks offers shared hosting, WordPress hosting, and reseller hosting. They also have VPS hosting and dedicated servers.
What is even nicer about their affiliate program is that they also pay commissions on their reseller and VPS hosting.
The CEO, Trey Gardner was an affiliate manager for a large web hosting company back in 2000. He brings his experience to his own affiliate program.
Affiliates are treated with care and the company as a whole understands the importance of affiliates for the growth of the company.
How to Best Promote Greengeeks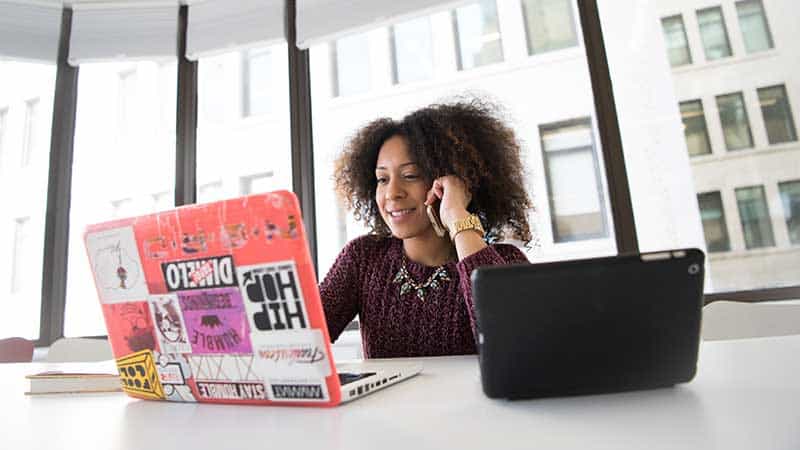 There are so many ways to promote affiliate products. I'll jump right into my favorite method and that is:
niche websites (blogs)
Why do I like niche websites for affiliate marketing? Here are some reasons:
Easy to set-up and maintain
Low-cost to start
Generates free targeted web traffic
You can repeat the process for any product in any niche
Low barrier to entry (no experience required)
Convenient – work on your time
Getting started is easy. You only need a domain name, web hosting, and WordPress installed on your account.
You can get all three from any commercial web hosting provider to include Greengeeks. Personally, I am going to eventually switch from my current web host to WPX Hosting for its excellent user reviews and speed.
Picking a Niche for Promoting Web Hosting
Starting your niche website begins, of course, with a niche. Think about the types of people that need web hosting.
Almost everyone at some point needs web hosting. Business owners, professionals such as attorneys, accountants, dentists, etc., consultants, bloggers, and many more.
You can create a niche website that helps a specific niche. For example, you could help people that are in network marketing companies to realize the benefits of having their own website.
Many network marketing companies give everyone the same type of website. I call these "cookie cutter websites." They never rank in the search results and are pretty useless.
However, if you create a niche site that focuses on network marketers starting their own website, you can recommend Greengeeks as one of your preferred web hosting companies.
This is just an idea of how to target a specific niche. The next step is to create helpful content for your audience.
Write Helpful Content for Your Niche Audience
Continuing on with our network marketing niche, you'll need to create helpful content (blog posts) that help your audience (network marketers) with getting their own website.
You could create content which talks about generating free leads with a blog. The way to do that is to get a self-hosted WordPress website.
It is within your blog posts that you can link to Greengeeks using your affiliate link.
It is your web content (blog posts) that gets indexed and ranks in the search results. The more content that you can create for your audience, the more opportunity you have to get free web traffic.
You don't need to be a great writer to produce helpful content. However, there are things that you will need to learn such as:
SEO (search engine optimization)
Using calls-to-action in your content
When and where to place your affiliate links
Writing for conversions
The types of blog posts to create
It can all seem overwhelming and trust me, I used to feel that way. When I got started, I looked for an affiliate marketing training program.
I found this one and it made all of the difference for me.
In fact, following the training and implementing what I learned is what took me from making zero to earning over $30,000 in affiliate commissions.
My Blog Post Writing Tips
I like writing content for my niche websites. There are those that outsource their writing which is fine if you have the budget to do so.
For the most part, I keep my writing simple. I write as if I'm writing to a friend or family member. No fancy stuff here.
What's great about blogs is that you can write in a casual manner. So long as you are communicating the information that you want your audience to read, you are doing well.
I also make it a personal goal to write a new blog post 1 to 2 times per week. Sometimes I can do more, it depends on what I have going on.
Other things that I do include keyword research and web research for the topic I'm writing about.
I use free tools for my keyword research such as Google's autocomplete and AnswerThePublic.com.
My Closing Thoughts On My Greengeeks Affiliate Review
I hope this Greengeeks affiliate review has been helpful. It seems like there are a lot of web hosting companies, each with their own affiliate program.
Some offer awesome commissions like Greengeeks. Others have a flat commission like Bluehost's affiliate program.
I've reviewed several web hosting affiliate programs recently and I like what Greengeeks offers.
The tiered commission structure is a great incentive for any affiliate marketer to promote their service.
With focused effort, there is no reason why anyone couldn't refer one sale per day which could result in a $3,000 payout.
That being said, I do recommend creating a niche website for great results in terms of earning commissions.
Niche websites are what I use to earn a consistent income online through affiliate marketing.
It is one of the best ways to earn affiliate commissions. I make commissions while I am sleeping, out grocery shopping, or relaxing with my loved ones.
Beginners may find it a bit challenging to get started. I did as well so I followed a step-by-step training program.