It is no secret that web hosting companies have great affiliate programs and offer awesome commissions. Bluehost is no exception. In this Bluehost affiliate review, I will cover how the affiliate program works and recommend a way in which to earn consistent commissions.
Bluehost is one of the most promoted web hosting companies online. There are many popular YouTubers and bloggers that use and recommend Bluehost.
Some well-known bloggers are earning tens of thousands per month as Bluehost affiliates. I'll share some of the ways in which I've seen some affiliates promote the service and recommend how I would go about promoting them.
Bluehost Affiliate Program Overview
Commission: $65 per qualified sign-up
Cookie Length: 90 days
Commission Holding Period: 45-60 days
Payments: Between the 16th and end of the month via PayPal
Tired of not making sales? Learn how I went from zero to consistent affiliate commissions every month. Click here to learn how I did it.
Bluehost Affiliate Review – Program Details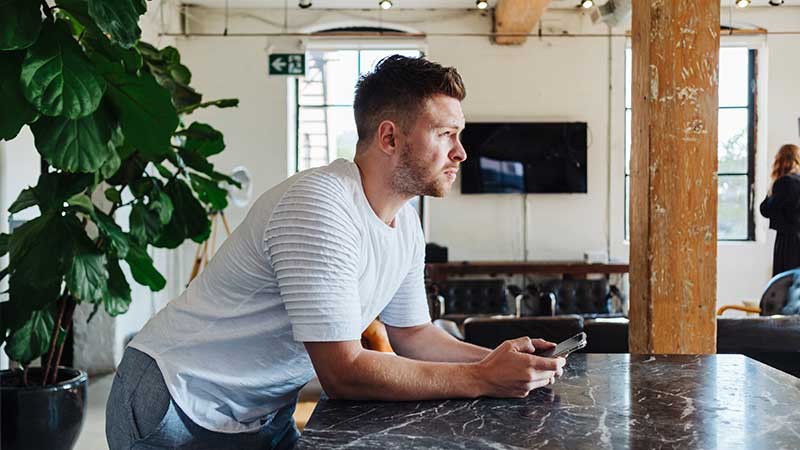 Bluehost's affiliate program is pretty straight forward. They pay out $65 per qualified sign-up. There are a few details to keep in mind.
There is a one-time $100 minimum before they can process the first commission payment. After that, any single sale can be processed.
They have a 45-60 day hold on sales earned and process payments between the 16th and last day of the month. For example, any qualified sales earned in March would be paid out in May between the 16th and 31st.
Joining the Bluehost affiliate program is really easy and approval is instant from what I can remember. You should have no issues in signing up as an affiliate.
Is Bluehost Worth Promoting?
In cases like this, the best way to know this is to order web hosting and testing out the service for yourself.
I've come across both positive and negative reviews of Bluehost. In most cases, it is great hosting for new websites or websites that do not have a lot of traffic.
Most people grow out of Bluehost and move on to higher quality (and more expensive) web hosting.
For the most part, I think Bluehost is worth promoting. It isn't a bad web hosting company and they are well-known.
Ways to Promote Bluehost Web Hosting
According to the affiliate FAQ page, Bluehost doesn't recommend promoting your affiliate links on social media as it can result in a lot of spam clicks.
They do, however, recommend sharing your affiliate links on a content-based blog post. That is my preferred method of earning affiliate commissions as well.
I create niche websites (blogs) and I feel it is one of the best methods to earn affiliate commissions on a regular basis.
This method has worked well for some of Bluehost's top affiliates. Many of them have niche blogs in which they create posts about starting a website.
I have also seen popular YouTubers create a video that leads to a landing page that takes people step-by-step into how to create a website. On these landing pages, Bluehost is the recommended web hosting provider.
Choosing a Niche for Your Website
There are tons of people that already or may require web hosting. Some people simply want to start a blog and others want to launch their own online business.
You can target any number of niches to recommend web hosting. Here are some people that may eventually need web hosting:
Consultants / freelancers
Personal trainers
Bloggers
Affiliate marketers
Home chefs
Artists
Athletes
Authors
The list could go on and on. People from all walks of life, backgrounds, and experience require web hosting.
Setting Up Your Own Niche Website
Chances are you are already familiar with how to get your own self-hosted WordPress website. Whether you choose to use Bluehost or another web hosting provider is up to you.
Most commercial web hosting providers enable you to register a domain name, set up your hosting, and some will even pre-install WordPress for you such as A2Hosting.
Creating Your Content
Niche websites work so well for promoting affiliate products because the content that you create is targeted. That targeted content is what gets indexed and ranked in the search engine results.
So long as you focus on creating helpful content for your niche audience, you can expect to receive free organic targeted web traffic.
A percentage of your visitors may click on your affiliate links and buy what it is that you are recommending.
With consistent effort, it is not uncommon for niche bloggers to earn $1,000 or more per month from affiliate marketing.
Of course, there is a bit to learn when it comes to content marketing with a blog. You will need to pick up some skills such as:
SEO
Writing for conversions
Creating product reviews
How to add affiliate links (when and where)
Creating convincing calls-to-action
These types of things are overwhelming for beginners. That is why when I started out, I searched for an affiliate marketing training program.
I found one and followed it step-by-step. By putting what I learned into action, I was finally able to reach affiliate sales on a regular basis.
My Closing Thoughts On My Bluehost Affiliate Review
Web hosting affiliate programs are a dime a dozen. Some offer more or less in terms of commissions. You are free to promote one or multiple web hosting companies.
As far as Bluehost goes, their affiliate program offers a great commission. Many affiliates are having great success in promoting it.
If you want to join the Bluehost affiliate program, you'll likely have the best success by creating a niche website (blog). It is something that they recommend as well.
Niche websites are what I use to earn a consistent income online through affiliate marketing.
It is one of the best ways to earn affiliate commissions. I make commissions while I am sleeping, out grocery shopping, or relaxing with my loved ones.
Beginners may find it a bit challenging to get started. I did as well so I followed a step-by-step training program.
That training program made all of the difference for me and I use it today to help others one-on-one with creating and growing their own niche websites.