Home security has a market size in the billions of dollars. As affiliate marketers, we are always in search of quality products with great affiliate programs. Home security affiliate programs can offer steady commissions with high conversion rates and good commission rates.
The global home security systems market size was valued at USD 53.6 billion in 2020 and is expected to reach USD 78.9 billion by 2025

MarketsandMarkets.com
Some home security products are priced in the hundreds of dollars which can mean great commissions for you with consistent marketing. The following affiliate programs offer a great starting point.
I will also briefly cover how to get started promoting these products and begin earning commissions with a niche website. Niche websites are my preferred method of earning commissions and there is no better time than now to get started.
Home Security Affiliate Programs
The following home security affiliate programs not only offer great commissions but they also have high-quality products that people interested in home security will buy.
iSmartSafe
Kuna
SmartHome
Guardline
Deep Sentinel
Soliom
Three that stand out for me include Guardline, Deep Sentinel, and Soliom. Read about each of them below. If you are looking for the highest paying, Deep Sentinel provides that offering between $80 and $230 per sale depending on the product.
Tired of not making sales? Learn how I went from zero to consistent affiliate commissions every month. Click here to learn how I did it.
iSmartSafe
The iSmartSafe company specializes in quality DIY home security systems. Their security systems do not require monthly fees or contracts. They sell items such as indoor & outdoor cameras, video doorbells, sensor alarms and more.
Their affiliate program is managed by ShareASale and offers a 5% commission rate with a 30-day cookie length. This affiliate program is ideal for those that don't want to deal with monthly fees and are comfortable with setting up their own security cameras.
DIY home security is quite popular nowadays with brands like Blink and Ring.
Commission: 5%
Cookie Length: 30 days
Kuna
Another DIY home security company, Kuna is an app-based home security platform that powers a range of DIY smart devices like outdoor cameras, lights and motion sensors.
These outdoor devices include items such as security lights, camera flood lights, and dual cam video doorbell. All of these devices can be accessed using the Kuna app from a smartphone.
The affiliate program is managed by Rakuten and offers a 10% commission for any sale and 20% on orders over $200.
Commission: 10% for any sale, 20% on orders over $200
Cookie Length: not disclosed
SmartHome
The SmartHome company has been in business since 1992. They have over 13,000 lighting, security, and home theater products, high-tech gadgets and more.
Their security items include a range of cameras, sensors, sirens, and door locks. The average order value is $250+. You have a choice of affiliate networks to sign up with as they work with CJ Affiliate, Rakuten, and ShareASale.
The commission rate is 4% with a 30-day cookie length.
Commission: 4%
Cookie Length: 30 days
Guardline
Unlike other home security companies, Guardline specializes in driveway alarms. Their driveway alarm is the most successful outdoor motion detector sold online.
These driveway alarms are excellent for those with large properties. Their alarms cover 500 ft and 1/4 mile. They also have passive infrared technology picks up motion and heat.
The affiliate program is managed by ShareASale and offers a generous 25% commission rate with a 30-day cookie length. The average order value is $180 and you can earn an average of $45 per sale.
Commission: 25%
Cookie Length: 30 days
Deep Sentinel
This home security service offers a really cool service in that their cameras are connected to live guards that can view live video feed when motion is detected. If there is a crime being committed, a live guard will contact local law enforcement providing suspect description and suspicious behavior.
The affiliate program is managed by Impact and offers a commission between $80 and $230 depending on the product. There is also a 30-day cookie length.
Commission: $80 – $230 per order
Cookie Length: 30 days
Soliom
The Soliom company was founded in 2016. They manufacture solar security cameras and video doorbells. The company specializes in advanced surveillance devices that are low maintenance, green-powered, and cost-effective.
Live streaming is available using their smartphone app. Solar powered security cameras is a great niche to consider as many people search for solar powered lights and other outdoor accessories.
Their affiliate program is managed by ShareASale with an 8% commission rate and 60-day cookie length.
Commission: 8%
Cookie Length: 60 days
How To Make Steady Commissions in the Home Security Niche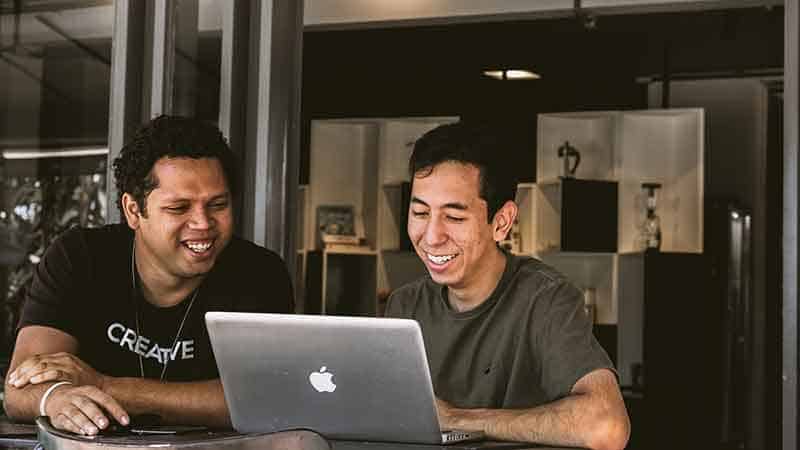 My preferred method for making steady affiliate commissions is by creating a niche website (also referred to as a niche blog.) It wasn't until I created a niche blog that I finally began to make consistent commissions online.
When I got started, I didn't know how to make money with affiliate programs and websites. That is when I searched for an online training program and found this one. It made all of the difference for me.
Home security is an excellent niche and the affiliate programs above barely scratch the surface of the many that are out there. Creating a niche website would be a fun and creative endeavor even if you are not an expert in the topic.
I do not know much about home security topics but it would cause me to learn a lot by creating a niche website dedicated to the topic.
You do not necessarily have to focus solely on home security. A niche blog can relate to the overall niche and still promote the products.
For example, let's say you wanted to create a website about survivalism / prepping. That niche audience would be interested in security and affiliate programs like Solium and Guardline would be ideal options for this niche.
What You Need for Your Niche Website
The first thing you will need is to decide on the niche topic. You can create a general home security website or choose a niche that is related to it.
Next, you will need to register a domain name, get web hosting, and install WordPress on to your web hosting account. This is all super easy as most web hosting companies provide you with everything that you need.
I recommend either SiteGround or WPX Hosting. If you want a low-cost option, BlueHost is affordable. All three providers offer domain registration and easy one-click WordPress installation.
Long Tail Keyword Research for the Home Security Niche
Before you can begin creating content for your website, you'll want to know what to write about. The best thing to write about is what people in your niche are searching for.
You can find out by using a keyword search tool. There are both free and paid tools. However, I use Google's autosuggest feature the most for finding long tail keyword phrases.
Open up Google Search and begin typing in keywords related to your niche. For example, I typed in: solar powered security into Google Search.
The autosuggest results included long tail keyword phrases such as:
solar powered security camera
solar powered security lights
solar powered security system
solar powered security gate
solar powered security light and camera
These autosuggest results let you know exactly what people are wanting more information about. I use this search technique and rank number one or on the first page of Google for multiple keywords.
The search volume on most of these keywords are small but when you have many blog posts, these visits all add up. Keep in mind that you do not need a large amount of web traffic to make steady commissions.
As long as your visitors are targeted to your niche, you can make affiliate commissions.
Creating Content
Content creation is a matter of writing helpful articles (blog posts) for the readers in your niche. This content is what attracts targeted visitors to your website.
I recommend writing 1 to 2 new blog posts per week. If you can write more, even better. Your content is what gets indexed and ranked by the search engines like Google.
Not every piece of content that you write will rank well but when done right, a majority of your content will. This is what brings steady web traffic and a percentage of your visitors will click on your affiliate links and buy from the merchant's website.
If you want to learn how to create content that ranks, consider following the online training program I used. The best thing about niche websites is that they generate FREE traffic.
It beats spending money and managing paid advertising, especially when you are new to affiliate marketing.
Closing Thoughts On Home Security Affiliate Programs
Home security is a lucrative niche to be in. When you consider that it has a market size in the billions of dollars, there is plenty of money to be made as an affiliate.
I recommend creating a niche website to generate these commissions. A niche website is how I got my start and what I continue to do today to make a consistent income online.
If you are ready to level up your affiliate earnings, consider following the same step-by-step training program I followed. I use the same training platform to help others one-on-one with creating their own niche websites.