Podcasting has been an extremely popular niche for many years. People are creating new podcasts every day.
This creates a perfect opportunity for you as an affiliate marketer to recommend awesome products and make commissions doing so.
These podcast affiliate programs are ideal options for your next affiliate marketing project.
Podcast Affiliate Programs
PodBean
Podcast Outfitters
The Podcast Host Academy
Transistor
Castos
RSS
Affiliate Programs for Podcasts
If you are trying to figure out what type of podcast affiliate program to apply to, there are some things to take into consideration.
I would first check to see if any of these programs have recurring commissions. Recurring commissions mean that you will receive a commission each month so long as your referrals remain a customer of the service.
Next you may consider the commission rate of the program. If it is a low rate, check around for ones with a higher percentage. It will be more worth your time and effort to promote the products.
Finally, are you a podcaster yourself? What services and products do you use for your podcast? Do they have affiliate programs? The best conversions come from products that you actually use yourself.
Tired of not making sales? Learn how I went from zero to consistent affiliate commissions every month. Click here to learn how I did it.
PodBean
The PodBean service makes it easy for anyone to get up and running with their own podcast. You can easily publish your podcast, then the service will automatically distribute your podcast to all of the major platforms.
They also provide statistics and ways for monetizing your podcast to earn income. The affiliate program appears to be managed in-house and offers 10% commissions on all sales for the first 6 months.
Commission: 10% of all sales for first six months
Cookie Length: not disclosed
---
Podcast Outfitters
This is a great online retailer to point people to that want to buy podcasting equipment in an easy manner. Podcast Outfitters sells entire equipment kits which makes it easy to get everything you need in one shot.
They also sell individual items like microphones, headphones, and other accessories. The affiliate program is managed by Refersion and offers 2-3% commission and 30-day cookie length.
Commission: 2-3%
Cookie Length: 30 days
---
The Podcast Host Academy
Online courses are excellent for promoting and making affiliate commissions. The Podcast Host Academy is a premium content and personal coaching service.
Learning to start a podcast is overwhelming for many beginners. Therefore, online courses are high-converting.
This course provides in-depth video, text, and audio courses, live coaching, discussion forum, and more. Their affiliate program appears to be managed in-house and offers a 50% commission for new monthly subscriptions and 20% for annual subscriptions. These commissions are one-time.
Commission: 50% for new monthly subscription, 20% for annual subscription
Cookie Length: not disclosed
---
Transistor
The Transistor podcast service is a podcast publishing platform. The service helps to distribute podcasts to Apple Podcasts, Spotify, and Google Podcasts.
Another plus about the Transistor service is that you can create as many podcasts as you want without additional fees. Therefore, if you want to experiment and create different podcasts, you can do so under one account.
As long as you don't surpass your monthly download limit, you won't have to worry about upgrading to the next pricing package.
Affiliate marketers will love this affiliate program. They offer 25% recurring commissions!
Commission: 25% recurring
Cookie Length: not disclosed
---
Castos
Another excellent podcast hosting service, Castos provides unlimited storage & bandwidth, built-in audiogram and transcription features, and podcast editing services.
Castos also offers YouTube republishing. Meaning, whenever a new podcast episode is posted, it will automatically create a video version that is posted to your YouTube account.
The affiliate program seems to be managed in-house and offers a one-time 25% commission per sale.
Commission: 25%
Cookie Length: not disclosed
---
RSS
This podcast hosting provider allows podcasters to publish episodes simply with no technical skills necessary. RSS is a beginner-friendly podcast hosting service.
They distribute podcasts to Apple Podcasts and Shopify, as well as creating a dynamic website listing your most recent episodes. At $9.99 a month, RSS is the lowest priced podcast hosting provider of all the ones listed here.
The affiliate program is managed by ShareASale and offers $10 per free trial sign up. The cookie length is 90 days.
Commission: $10 on free trial sign-ups
Cookie Length: 90 days
How to Make Money From Podcast Affiliate Programs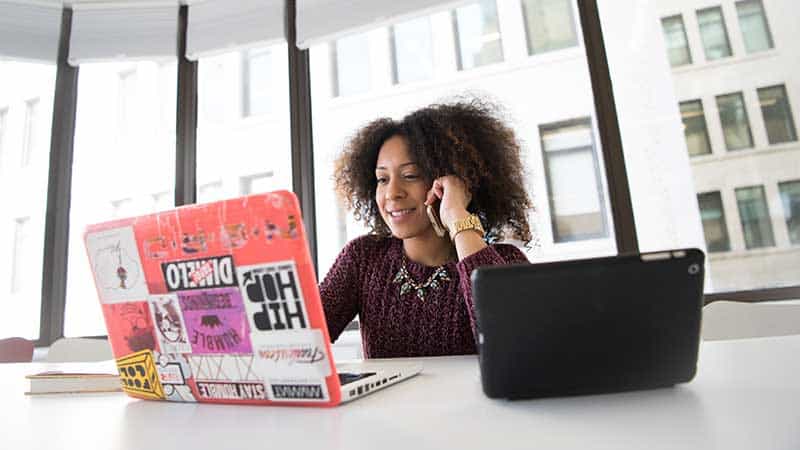 You can promote your affiliate links in a number of ways. However, if you are a beginner, I recommend creating a niche blog. There are many benefits to starting a niche blog.
It is low-cost and easy to get a self-hosted WordPress website up and running. All that you need is reliable and cheap web hosting to start.
Bluehost offers cheap hosting and you can set up your domain name and WordPress by yourself using one-click installation.
You don't need any prior experience. If you've ever written a book report or research paper, you can create helpful blog posts.
Blogs can generate online income for years. It is a long-term online business model that is also low-maintenance.
When I got started with a niche blog, I didn't know how to make money with affiliate programs. I searched for an online training course and found this one.
Implementing what I learned there helped me to create my first successful niche website.
What to Write About On Your Blog
You will need to choose a niche for your blog. Podcasting is the overall niche and you can stick to that if you want to write general podcasting posts.
Sometimes a subniche can do really well in terms of web traffic and conversions. For example, you can create a niche blog that focuses on topics such as:
podcasting equipment and setup
podcast marketing and monetization
beginner podcasting tips
As long as your blog is related to podcasting, you can promote the various podcasting affiliate products.
Keyword Research for Blog Post Ideas
After you've decided on your niche, it is time to create relevant content for your audience. That means writing posts that your audience is actually searching for.
You'll need to utilize a keyword research tool. Don't worry. You don't need to pay for one. Open up Google Search and use the autosuggest feature.
If you want to pay for a keyword tool, you can. However, even today, my primary keyword tool is Google Search.
Making Affiliate Commissions
This is the most exciting part. When your blog starts making money, you will be motivated to keep going. Making money from your affiliate links does not mean linking them all over your blog post.
In fact, I don't recommend doing that at all. I place affiliate links at least three times in one blog post. It may be one towards the top, one in the middle, and definitely one at the end of my post.
When I link my affiliate links, I use a call-to-action. The link may include words like "click here" or "check prices here", etc. Or I may link the words that are meaningful in the sentence.
A good call-to-action can help boost conversions.
Closing Thoughts On Podcast Affiliate Programs
I think there is good money to be made within the podcasting niche. Every day, people everywhere are interested in starting their own podcasts.
They will need recommendations for various equipment and services. You can provide that within your blog content. I recommend creating a niche blog to create a consistent income online with affiliate marketing.
If you are ready to level up your affiliate earnings, consider following the same step-by-step training program I followed.
I use that same training platform today to help others one-on-one with creating their own niche websites.