GetResponse is known for email marketing but over the years, the company has added several great features. In this GetResponse affiliate program review, I will go over what they offer and how you can make commissions.
GetResponse is an email marketing platform that offers a complete suite of simple to use solutions for companies large and small. Users can build targeted subscriber lists, send newsletters, create landing pages, automate marketing, webinars, autofunnels, and much more.
Overall, it is one of the better email marketing services out there. Point out the features by creating web and/or video tutorials and conversions should be quite high.
Want to make more affiliate commissions? Learn how I went from zero to making consistent affiliate commissions every month. Click here to learn how I did it.
What is GetResponse?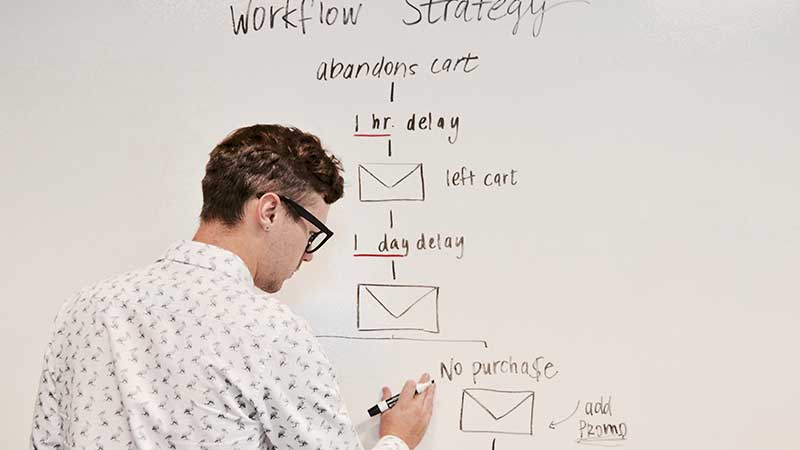 I have used several email marketing services over the years. GetResponse was one of them. Back when I used it, there weren't nearly as many features offered as they have today.
While offering an autoresponder feature and the ability to send newsletters anytime you want, GetResponse also offers autofunnels, landing pages, marketing automation, and webinars.
GetResponse is definitely one of the go-to email marketing solutions for affiliate marketers besides other top choices like AWeber and ConvertKit.
I think GetResponse stands out from the most popular options because of the number of features they offer. Landing pages and webinars alone are key components many internet marketers can use.
The pricing is reasonable as well. Beginners can start building their list for $15 per month.
GetResponse Affiliate Program Review To Start Making Commissions
The GetResponse affiliate program has two commission programs that you can choose from. You can select between the Affiliate Bounty Program or the Affiliate Recurring Program.
Signing up is quick and easy. There is a contact form that you complete on their website. They do ask how you will promote GetResponse and what your website is.
I don't think having a website is a requirement. If you do not have one, you may be able to input one of your social media accounts.
However, I do recommend creating a niche website for long-term commissions (more on that below.)
The Commission Structure
The Bounty Program offers a $100 one-time commission for every account referred. The Recurring Program offers a 33% recurring monthly commission for every referral.
Personally, I would choose the recurring affiliate program. Recurring commissions offer long-term revenue. So long as your referrals remain a customer, you get a commission every month for each of your referrals.
With a service like GetRepsonse, users are likely to remain customers for years to come. It is a great way to generate a long-term sustainable online income.
The GetResponse affiliate program has a long cookie length of 120 days. They pay out commissions each month by check (or another payout method available in your region) around the 20th of each month.
Is GetResponse Worth Promoting as an Affiliate?
GetResponse has an awesome affiliate program. I like that they offer two types of commission programs to choose from.
I think any affiliate program that offers recurring commissions is worth looking into. A 33% recurring commission is great on software that is in high demand.
There are so many audiences that you can promote GetReponse to. Small business owners, internet marketers, real estate agents, and professional services are just some of the target audiences you can promote to.
As an affiliate marketer, you may make great commissions by simply recommending GetResponse to the affiliate marketing niche.
At some point, most affiliate marketers will want to establish an email list. If you use GetResponse yourself then it is easy to write reviews or create mini-tutorials.
Do You Need to Use GetResponse to Promote It?
If you are not a GetResponse user, you can always sign up for their free trial and document your experience with using it.
However, I have had the best results in affiliate marketing by promoting products and services that I have used myself.
My reviews and recommendations are authentic with products I've used. Readers get a real sense of whether or not a product is worth it for themselves.
So no, you do not need to use GetResponse yourself. I do feel by doing so, you can offer genuine feedback on the service.
How to Best Promote GetResponse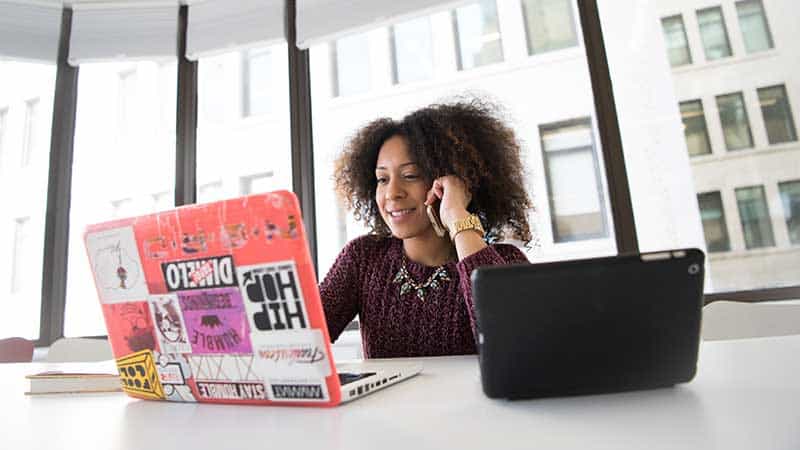 When I come across a great affiliate program like this one, I tend to one to promote it for the long-term. There are a number of ways to promote affiliate products but I prefer creating a niche website.
Niche websites work extremely well for promoting affiliate products. The reason being is that a niche website focuses on one topic.
Let's say for example that you want to target real estate agents. Most real estate agents are struggling for leads.
You could create a niche website teaching real estate agents on how to generate free leads using landing pages and email marketing.
By doing so, you can recommend GetResponse as a solution for generating a consistent stream of leads.
The best thing about niche websites is that the traffic they generate is free and targeted. Besides that, they are also low-cost and easy to set up.
All that you need is a domain name, web hosting, and WordPress. You can get all three from a web hosting provider like WPX Hosting.
If you want to get step-by-step training on how to create a niche website, I recommend using the same training that I used.
Niche websites are easy to create and maintain but there are some skills that you should learn to help improve your success rate.
I knew about affiliate marketing for many years but was never able to create a consistent income with it until I found a good training program.
Since GetResponse has so many features, you can create content for each one and talk about how each feature can help generate plenty of leads and convert them into customers.
My Closing Thoughts On This GetResponse Affiliate Program Review
The GetResponse affiliate program is definitely one that any affiliate marketer should consider joining.
Unlike most affiliate programs, they offer two commission programs which include a Bounty of $100 per referral and a Recurring with a 33% commission.
I think the recurring commission program is the ideal option for long-term commissions. My favorite and recommended marketing strategy is creating niche websites.
Niche websites are how I make a consistent income online with affiliate marketing. They are one of the best ways to make commissions while you're sleeping, shopping, or relaxing with your family.
No, you won't reach success overnight. However, by following step-by-step affiliate training program, you can create a profitable niche website that earns for years to come.