I am always on the lookout for excellent affiliate products that also offer an excellent affiliate program. It surprised me to find both in a drum affiliate program managed by a company called Handpan Guru.
This drum affiliate program is based around the handpan drum. This drum is a subset of steelpan drums. Handpan Guru sells these handcrafted drums and affiliate marketers can earn $100 per referred sale!
Their commission is excellent in comparison to promoting the same products as an Amazon Associates affiliate. Choose the right targeted niche and you can possibly earn a steady stream of income from this one affiliate program.
How I Make $1,000 Commissions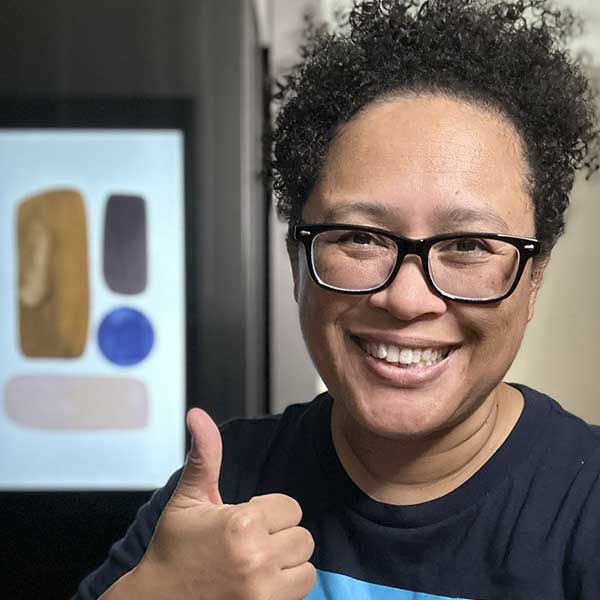 Hi there! I'm Eartha, the author of this website and an affiliate marketer. I share affiliate programs as well as ways to help boost affiliate income. Thanks to affiliate marketing, I'm able to make $1,000 – $2,000 commissions.
Click the link below and I will share with you exactly how I'm able to make high-ticket commissions;
Handpan Guru Drum Affiliate Program
This affiliate program offers an excellent commission rate. They offer $100 per every order that you refer.
A majority of the handpan drums sold by Handpan Guru are $1,000 and up.
That is because they are all handmade. However, they keep these instruments in stock so there is no long wait to receive them.
They offer free shipping and customers can expect to receive their drum between 7 – 14 days.
It is important to know these details as well as you can mention the free and fast shipping when recommending the products.
Another thing to keep in mind as an affiliate is that you are likely going to earn more from this affiliate program versus a popular one like Amazon Associates.
As you may know, Amazon is known for changing their commission rates. As of this writing, Amazon's commission rate for musical instruments is 3%.
A majority of the handpan drums on Amazon are selling for around $500. That would mean you'd earn around $15 per sale.
In comparison to Handpan Guru's $100 per sale commission, it is a no-brainer when deciding which affiliate program to join.
Commission: $100 per sale
How to Promote Handpan Drums as an Affiliate Marketer
Now you may be wondering what is a good way to promote these handpan drums so that you can earn commissions.
This is a unique niche and these types of niches tend to have a following as well as gaining new followers every day.
That means there are people who are already familiar with these drums and people who are new to the instrument and want to learn more.
One of the best ways to reach this niche is by creating content that attracts them.
Create a Niche Blog
I accomplish this very thing with the affiliate products that I promote by creating a niche blog.
A niche blog offers an excellent way to promote affiliate products and earn steady commissions from them.
These types of blogs focus on one niche and the content that you create (blog posts) are what eventually get indexed and ranked in the search results such as Google.
When I got started with my first niche blog, I didn't understand how to make money with it. I only knew that starting a blog was a low-cost way to make money online.
Rather than try to figure out how to make money from my blog by myself, I chose to search for an online training program and found this one.
I followed the training, took action on what I was learning, and was able to transition out of a 40 hour per week retail job to working on my website full-time.
Choosing a Niche
The first step in creating a niche blog is to choose a niche. In this case, we need to choose a niche related to handpan drums.
You could stay focused on handpan drums themselves. For example, if you wanted to create a niche blog all about these drums that offered tons of helpful information, you would attract very targeted visitors.
However, you can also focus on other niches that still enable you to promote these instruments. Some ideas that come to mind include:
meditation music
stress relief (focus on various products including handpan drums)
handpan tutorials (if you happen to play one yourself)
The goal is to attract people who are highly interested in this product.
Creating Helpful Content for Free Web Traffic
Your content (the blog posts you write) is the key to generating free targeted web traffic to your blog.
The content that you create should provide help to your readers. That means finding out what your niche needs help with.
You can find out what your niche audience wants information on by doing some keyword research.
There is no need to buy a keyword search tool. All that you need to do is head on over to Google Search and begin typing in words related to your niche.
Google's autosuggest feature will return keyword phrases that people in your niche type in. Here are some autosuggest results that came up doing my own keyword research:
how to choose a handpan drum
difference between handpan drum and tongue drum
handpan drum lessons
making a handpan drum
You'll have plenty of content to write based on using Google's autosuggest feature.
Presell Pages for Boosting Sales
Another way to help boost sales of any affiliate product that you promote is to create a presell page.
A presell page is a special page that warms the reader up on what the product is and how it can benefit them.
Think of it like a product review. If you can review an actual handpan drum that you've bought, even better.
However, you don't necessarily need to buy the product in order to review it.
You can accomplish writing a great presell page by gathering as much data as you can and sharing that information on the page.
Your presell page should contain your affiliate links to the product. Whenever you write blog posts and want to recommend the product, you can link to your presell page.
I've been using presell pages in my own online business and they work extremely well for converting visitors into sales.
Potential Monthly Earnings with the Handpan Guru Drum Affiliate Program
The great thing about affiliate marketing is that your income potential is unlimited. Therefore, what you can earn with the Handpan Guru drum affiliate program is unlimited.
From my own experience, I've been able to earn my first commissions within the first 6 to 8 months of starting a niche website.
When your niche blog starts to receive web traffic, it can start earning income.
At $100 per sale, you would only need to make 10 new sales per month to earn $1,000 in commissions.
That is not impossible to do if you focus on creating helpful content and do so on a consistent basis.
Closing Thoughts
Overall, I think the handpan drum niche is a unique niche and one that can be quite lucrative when targeting the right audience.
An ideal way to start earning income from this affiliate program is to create a niche website.
If you are ready to level up your affiliate commissions, consider following the same step-by-step training program I followed when I got started.
Ready to make money with a blog? Learn how I went from zero to consistent affiliate commissions every month. Click here to learn how I did it.