Dropshipping is one of the most popular ways for many people to start an online business in the eCommerce niche.
As an affiliate marketer, you don't have to be a dropshipper in order to make money in this niche!
You can help others who are interested in dropshipping by recommending various software and tools to run their business. The following dropshipping affiliate programs are a great place to start.
I have a bit of experience promoting software and products in the eCommerce niche as an affiliate marketer.
It is a lucrative niche for sure!
Dropshipping affiliate programs are set up by companies in order to help generate new customers via the marketing efforts of affiliate marketers. Commission rates vary and commissions are typically paid monthly through PayPal, check, or direct deposit.
The following affiliate programs offer great products and services. Let's dive in!
Tired of not making affiliate sales? Learn how I went from zero to consistent affiliate commissions every month so you can too. Click here to learn how I did it.
Why Apply to Dropshipping Affiliate Programs?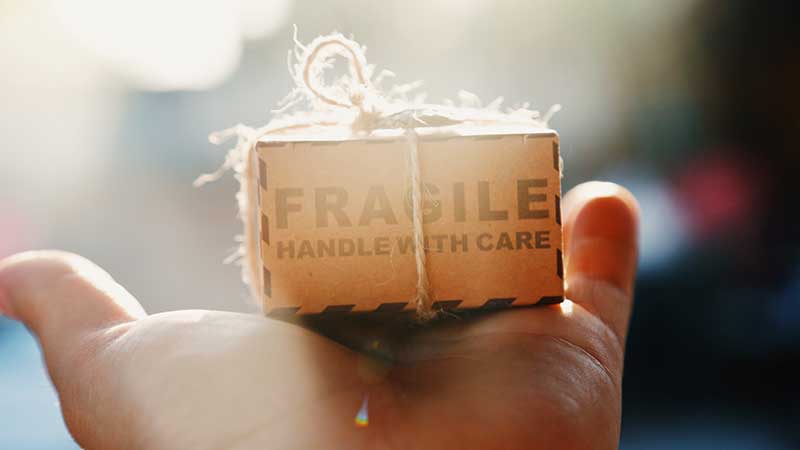 While I find dropshipping to be an easy way to enter into eCommerce, it isn't my preferred method of earning income online.
There is a lot that goes into managing a dropshipping store such as customer service, paid ad campaigns, seeking out new products, and much more.
However, there are a lot of people want to start their own dropshipping store and they need help getting started.
With the various services available (many of which have affiliate programs), you have the perfect opportunity to help the people in this niche while earning an income doing so.
---
Ali Invoice
For those that dropship products from AliExpress, it is often difficult to generate an invoice. Most suppliers do not send an invoice and those that do may not include your company's information.
That is where Ali Invoice comes into play. This service enables dropshippers to generate an invoice in a single click, for every order they have ever placed on AliExpress.
The affiliate program offers 25% commissions and payments are sent via PayPal on a monthly basis. Affiliate applications are approved immediately.
---
AliDropship
This company offers software as well as many services to help anyone open a dropshipping store selling products from AliExpress.
AliDropship's flagship product is their plugin which turns any WordPress website into a full-featured AliExpress dropshipping business.
They also offer many services for creating custom dropshipping stores and these custom services offer excellent commissions for affiliates. AliDropship affiliates can earn up to $869 from every sale.
Their affiliate program is managed in-house and offers 30%, 50%, and 100% commission rates based on the product.
---
Worldwide Brands
This company is a well-known wholesale and dropship directory that has been in business for 20 years. Their directory contains over 16 million wholesale products.
Members pay one price for lifetime access. The affiliate program offers a 25% commission and 90-day cookie length. There is a $125 minimum threshold before commissions are paid.
Payments are sent via PayPal or check for U.S. affiliates. International affiliates are paid via PayPal only.
---
Spocket
This service provides dropshipping suppliers that are 80% based in the U.S. and Europe. Spocket makes order fulfillment easy and integrates with Shopify, BigCommerce, Wix, and WooCommerce.
New users can try out the service for free. The affiliate program offers 30% recurring commissions and a 90-day cookie length. The affiliate program is managed by PartnerStack.
---
Wholesale2B
This company offers automated dropshipping solutions. There is no need to sign up with suppliers. Wholesale2B handles orders and returns with the suppliers for you.
Products can be imported to your already existing web store, or to eBay and Amazon. They also offer store creation.
The affiliate program offers a 30% commission and payments are sent via PayPal the first week of each month.
---
Salehoo
This is another popular wholesale and dropshipping directory that has been around for many years. The Salehoo directory offers access to over 8,000+ vetted suppliers.
The affiliate program has a 50% commission rate and 60-day cookie length. Affiliates can earn commissions from sales of the membership or their Online Selling Tactics course. The affiliate program is managed by Clickbank.
---
Top Notch Adz
This company provides dropshipping video ads for use on social media platforms like Instagram and Facebook or wherever someone wishes to advertise.
They specialize in creating videos for products that are listed on AliExpress. Simply send them the link to the product you wish to sell and they create a short video of the product in action.
The affiliate program is managed in-house and offers a 20% commission. Payments are sent via PayPal on the 1st and 15th of the month. The commission threshold is $50.
---
Inventory Source
This company has been in business for over 15 years and provides a dropship automation platform for thousands of online sellers and 160+ integrated suppliers.
Inventory Source also integrates with US Direct which has trusted U.S. dropshipping suppliers. The affiliate program is managed by both ShareASale and CJ Affiliate.
It offers a 35% commission rate and 30-day cookie length.
---
How To Earn Consistent Affiliate Commissions
Many of the affiliate programs listed above offer some really good commissons!
The question is, how can you earn steady commissions from one or many of these affiliate programs.
When I got my start with affiliate marketing, I knew that I wanted to create a website and make money with it.
Initially, I had no idea how to make money with a website. I put up a WordPress website and created a blog.
Rather than try to learn everything on my own and waste a lot of time doing so, I searched for an online training program and found this one.
Implementing what I learned in that training made all of the difference for me.
By taking action and staying consistent, I was able to transition out of a full-time retail job to working on my blog full-time.
That being said, creating a niche blog is my recommended method of earning consistent income online with affiliate marketing.
What is a Niche Blog?
A niche blog is simply a blog that focuses on one specific topic. In this case, our niche would be dropshipping.
I would create a niche blog that focused on some aspect of dropshipping.
For example, if I were to create a niche website about dropshipping with WordPress, I would then promote the AliDropship plugin and custom stores.
Dropshipping with WordPress is a niche as many people do not want to pay monthly fees to operate their store.
All that you need to create a niche blog is your own domain name, web hosting, and WordPress. You can get everything you need from most web hosting providers.
I recommend either SiteGround or WPX. Both companies offer excellent service and fast customer support.
Closing Thoughts On Dropshipping Affiliates Programs
The dropshipping niche is a lucrative niche to be in. There are many people that look into opening a dropshipping store everyday.
They are in search of the products and services that will help them succeed. The list of dropshipping affiliate programs above offer a lot of awesome services.
If you are ready to start earning consistent commissions from these affiliate programs, consider following the same step-by-step training program I followed.
I remain a part of this training program in order to provide one-on-one help to others that are wanting to create their own successful niche blogs.