Who doesn't want to make more money? Better yet, how about having your money work for you? That's what Dominique Broadway teaches. She helps individuals learn about personal finance and investing.
Dominique also offers an Investing Masterclass in which she explains how you can get started investing with $1,000 or less. I signed up for the masterclass to learn more and I'll share what I discovered in this review.
Who am I? Hi, I'm Eartha! I'm a full-time affiliate marketer. I've been working online for a few years now and I'm always on the lookout for new courses that pertain to earning income online.
Stick around to the end of this post as not only do I cover more about Dominique Broadway and her services but also how I run an online business that generates passive income.
Product Name: Investing Masterclass
Product Creator: Dominique Broadway
Recommended: Yes
How I Make $1,000 Commissions Using a Simple 2-Step Process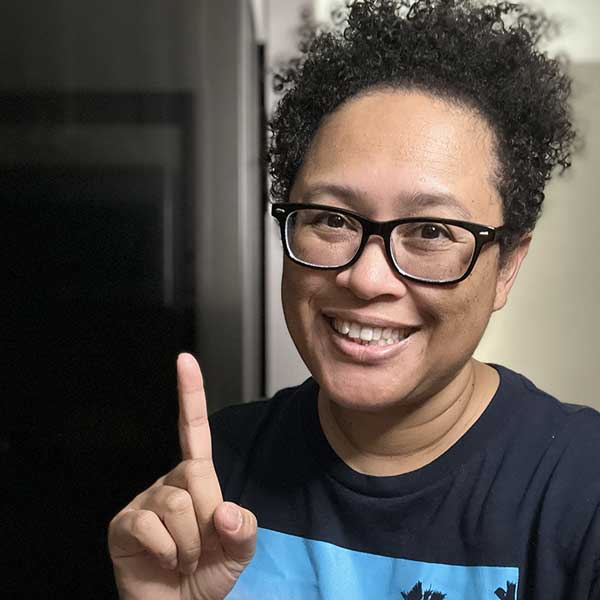 Hi! I'm Eartha, the author of this blog and an affiliate marketer. I seek out and share various online courses that teach how to generate income online.
I also share ways to boost online income and one of the ways I was able to do that is by focusing on high-ticket affiliate marketing.
High-ticket affiliate marketing is one of the best ways to scale up your online income.
Click below to learn how I'm able to make $1,000 commissions using a proven system.
Who is Dominique Broadway?
Dominique Broadway is an award-winning Personal Finance Expert, Money Therapist, Entrepreneur, and founder of Finances Demystified.
She began investing at the age of 16 and always wanted to be a financial planner at a young age. In her teenage years, she was starting new businesses and helping to run her dad's vending machine business.
After college, she began working at a major brokerage firm that focused on high-net-worth individuals. Meaning, those that had millions of dollars to invest.
Dominique noticed that these types of firms only focused on those with a certain amount of assets. What about those that didn't have millions to invest, let alone $100,000?
It was then that Dominique decided to quit her job and start her own financial education company. She invested $1,000 into her first booth at a tradeshow and it has paid off for her.
What is the Investing Masterclass?
The Investing Masterclass is an automated webinar that can be watched at any time. In other words, it isn't a live class.
The webinar begins with some background about Dominique. She then goes into the why of wanting to learn more about personal finance and investing.
Understanding your why is always important for all things you want to pursue in life.
Next, she goes into topics such as:
Investing vs trading
How to build an income-producing portfolio
How to build a wealth-building portfolio
How to find the best stocks to grow your money
How to work with Dominique to learn how to trade, invest, and build wealth
Overall, the webinar was super informative and easy to understand for beginners. I definitely learned a lot. It was a great introduction to Dominique and what her business has to offer.
Other Dominique Broadway Courses
Dominique currently offers two products. The first is called The Wealth Transfer Investing Course. This course is priced at $2,997. It includes step-by-step lessons, guidebooks, live training, and accountability.
It is a 4-week course broken down into seven modules as follows:
Module 0: Welcome
Module 1: Build Your Mindset
Module 2: Financial Markets Overview
Module 3: Stocks 101
Module 4: Binary Options 101
Module 5: Traditional Options
Module 6: Futures 101
What's also awesome are the other included features of the course including:
Live Trading & Office Hours – live trading sessions and Q&A
Private Discord Community
Daily Trade Group
Private Facebook Group
Portfolio Jumpstart
The second course is called Finances Demystified Bootcamp. It is an interactive 5-week course. Here is what is covered:
Week 1: Your Financial Foundation
Week 2: The Real Deal with Budgeting
Week 3: Debt & Credit Reports
Week 4: Savings Strategies
Week 5: Investing & Retirement Accounts
There is also a bonus product which is access to the actual action plans and templates Dominique uses with her 1-on-1 coaching clients.
Another plus is having unlimited email access to Dominique for the entire course. There are two payment options for this bootcamp of either 3-payments of $97 or a one-time payment of $247.
Who Is This Training For?
I think Dominique's training courses are for anyone interested in personal finance and learning how to invest for the long term.
The training is likely ideal for young professionals, entrepreneurs, and new families that need guidance along their journey to financial freedom.
How to Use Passive Income to Invest in Stocks
A lot of times, one of the biggest stumbling blocks for many people is not having the extra money to invest with. For many, every single dollar earned is already budgeted to be spent.
The good news is that there is a way to make extra income without taking on a second job. It is called affiliate marketing and you can do it from home.
Affiliate marketing is the promotion of another company's products in exchange for a commission when a sale is made.
Let's say you just bought a Vitamix blender. You absolutely love it and you use it all of the time.
Did you know that you could create a simple website sharing how you use your blender and make money recommending it?
The way you would make money is by joining an affiliate program like Amazon Associates (Amazon.com's affiliate program) and placing your affiliate link to the Vitamix blender on your website.
Anytime a visitor to your website clicks on your affiliate link and buys the blender, you earn a commission!
Once you meet your commission payment threshold, Amazon will send you your commission via direct deposit.
It's really that simple!:
Choose a niche
Create a website
Attract visitors
Earn revenue
There are TONS of affiliate programs out there that you can join for free. One of my favorite things about this industry is that you can choose any niche that you want.
My other favorite benefits:
Never need your own product
No inventory to buy, pack, or ship
Zero customer service
Work from anywhere with a WiFi connection
Unlimited earning potential
How I Make Money Online with Affiliate Marketing
I have been doing affiliate marketing for years now by building different websites in a variety of niches.
When I got started, I was laid off from my web designer job. I didn't want to be put in that situation again so I pursued affiliate marketing.
I had to get a job to make ends meet but at the same time that I started that job, I also created a website.
Since I didn't know how to make money with a website, I searched for an online training program that got excellent reviews and found this one.
By following the training and applying everything that I learned, I was able to quit that job and work for myself full-time.
Here is a screen capture of an affiliate commission payment I received from one company: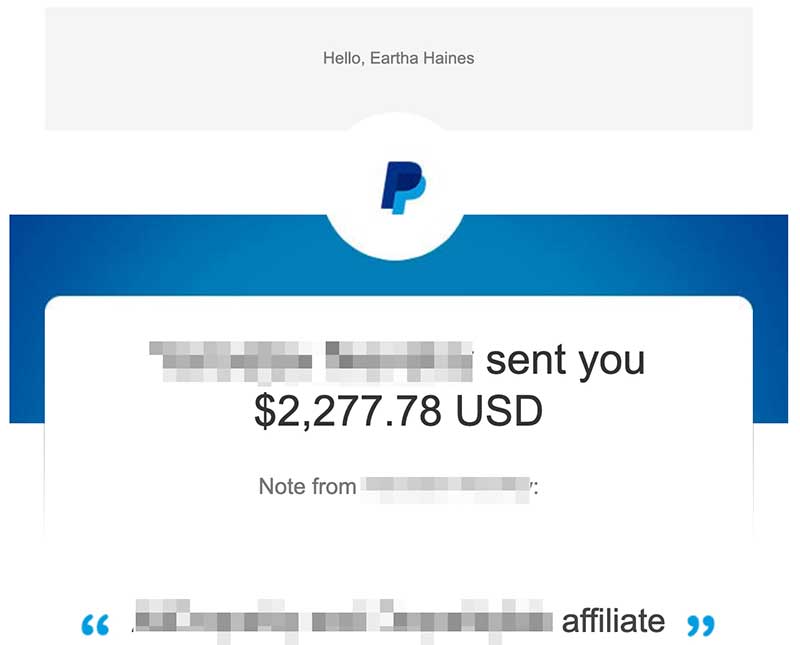 Could an extra $500 or $1,000 or more make a difference in your monthly income? Imagine being able to invest that extra income?
I hope this review of Dominique Broadway's Investing Masterclass was helpful!
Discover how I went from zero to making a steady income online with a simple website. Click here to learn how.