The diet niche is an evergreen niche that has a lot of earning potential. If you are wanting to make money in this niche, you'll be interested in this Custom Keto Diet affiliate program.
The Custom Keto Diet is a product that enables people to create their very own keto diet plan based on their food preferences, daily activity levels, height, weight and target weight goals. Users receive meal plans, downloadable shopping lists, recipes, macronutrient information, and more.
This product is sold on Clickbank and is currently one of the most popular diet products on the platform.
How I Make $1,000 Commissions Using a Simple 2-Page Website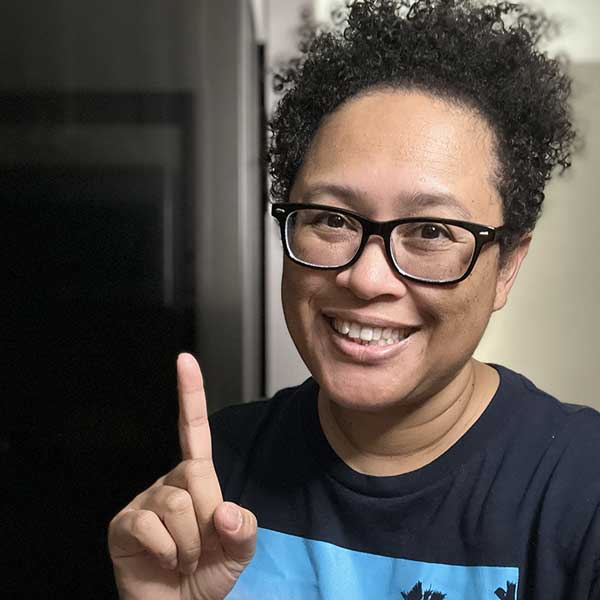 Hi! I'm Eartha, the author of this blog and an affiliate marketer. I've been doing affiliate marketing for quite some time.
My goal with this website is to help other affiliates learn about some awesome affiliate programs and how to help increase their affiliate income.
One of the ways I've been able to increase my own affiliate income is by doing high-ticket affiliate marketing.
With high-ticket affiliate marketing, you're able to make larger commissions. Imagine making $1,000 for one affiliate sale.
That is what's possible. I know this because I do just that! If you're ready to level up your own affiliate income, click here to learn how I make $1K commissions and up using a simple 2-page website.
Custom Keto Diet Product Details:
URL: https://customketodiet.com
Product Price: $37
Commission: 75% of front-end and upsells
Average Sale: $39.64
Customer Demographics: 80% women, 20% men
What is the Custom Keto Diet?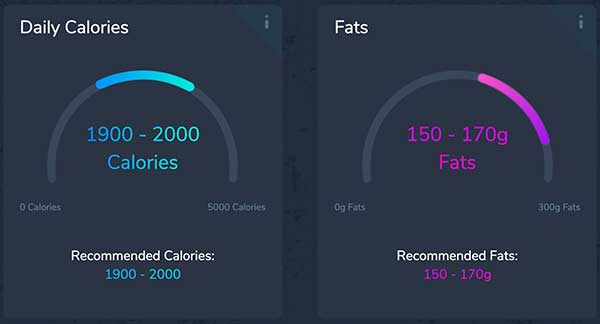 I went to the Custom Keto Diet home page and input my basic information. It then provided a summary of calories and macronutrients that I should consume to hit my target weight.
In order to get my custom diet plan, I would have to buy it. It is a reasonable price of $37.
What the Custom Keto Diet does is provide a diet plan based on a user's food preferences, daily activity levels, height, weight and target weight goals.
This product solves an issue for people that want to begin following a keto diet but aren't sure how to calculate their macronutrients or know what food to eat.
Besides providing this essential information, the Custom Keto Diet also provides:
Meals that have tailored calorie and macronutrient content to a user's specific situation and goals
A nutrition plan with a variety of food
Meals based on personal food preferences
Detailed recipes with step-by-step instructions
A weekly downloadable shopping list
Options for customizing every meal
Details on what to eat every day
The Custom Keto Diet Affiliate Review
The affiliate program offers a high commission rate of 75% on the front-end product and all upsells. The product includes three upsells after the initial sale.
The affiliate program is managed by Clickbank. Therefore, it will include a 30-day money-back guarantee by default.
Payments are made via check or direct deposit. You can also set your account to receive payments weekly or bi-weekly.
The Affiliate Center
Not all Clickbank products have a nice affiliate center. Meaning, not all of them provide tips for promotion, banner ads, articles, landing pages, email swipes, etc.
The Custom Keto Diet does have an affiliate area and they provide a ton of helpful affiliate resources to help promote the product.
There are banner ads, social media packs to download, articles, lead magnets, email swipes, and landing pages.
You don't necessarily need any of these to promote the product but they can be helpful at times.
The Best Way to Promote the Custom Keto Diet as an Affiliate
There are so many ways to do affiliate marketing. In most cases, it boils down to two things: paid traffic or free traffic.
If you are new to affiliate marketing or simply do not have the budget for paid advertising, I recommend creating a niche website.
That is how I got my start in affiliate marketing and it is what I continue to do today to earn a consistent income online.
It does take time to gain some momentum with a niche website. However, with continuous effort, the free traffic it can generate can also mean regular affiliate commissions.
Niche Websites Work Extremely Well for Promoting Affiliate Products
A niche website is simply a website that focuses on one topic. Content is the bread and butter of a niche website.
I build each of my niche websites on self-hosted WordPress websites. It starts with choosing your niche.
In this case, you may want to create a niche website around the topic of the ketogenic diet, weight loss, fitness, etc.
I suggest choosing a sub-niche. For example, I would create a niche website for using the keto diet to get fit over the age of 40.
Then it is a matter of choosing a domain name and obtaining a web hosting account. You can get all three from a web hosting provider like WPX Hosting.
Creating Your Content
If I were to create a niche blog using the niche I mentioned above, I would begin creating content based on my own personal experience.
I would also do keyword research to find out what people in my target audience are searching for.
I don't use any expensive or fancy keyword tools. Besides using Google's autocomplete, I also use AnswerThePublic.com. Doing some basic keyword research can provide you with tons of article ideas.
When I got started with my first niche website, I didn't want to spend a lot of time trying to learn everything on my own.
I searched for an online affiliate marketing training program to help me. I found this one and by implementing what I learned, I have progressed much faster than if I had figured it out on my own.
My Tips for Promoting Custom Keto Diet with a Niche Website
It definitely helps to buy the Custom Keto Diet yourself. I've had the best conversions on affiliate products when I've used them myself.
It is much easier to do product reviews and your recommendations will be authentic. Readers can tell fake reviews. Don't underestimate your audience.
I also recommend creating a new blog post a minimum of 1 to 2 times per week. If you can write more than that, even better.
These are things that continue to work for me. More than anything, it is important to create content that is helpful to your audience.
Putting your audience first will generate the free targeted traffic that you need to make sales.
My Closing Thoughts On Becoming a Custom Keto Diet Affiliate
I'm always wary about most products on Clickbank as they tend to come and go quite a bit. However, products in the diet niche tend to stick around for quite a while.
I think Custom Keto Diet is a legit product that serves a need for people that want to eat a keto diet but are not sure how to go about doing so.
It is in an evergreen niche so there will always be an audience to promote to. If you want to generate free targeted traffic, I recommend creating a niche website for the best results.
Niche websites are what I use to earn a consistent income online through affiliate marketing.
It is one of the best ways to earn affiliate commissions. I make commissions while I am sleeping, out grocery shopping, or relaxing with my loved ones.
Beginners may find it a bit challenging to get started. I did as well so I followed a step-by-step training program.
That training program made all of the difference for me and I use it today to help others one-on-one with creating and growing their own niche websites.
Ready to make money with a blog? Learn how I went from zero to consistent affiliate commissions every month. Click here to learn how I did it.