Are you brainstorming coffee niche ideas for your next Amazon Associates affiliate website but can't come up with anything? Reviewing coffee makers is all too common with affiliate marketers.
There are many more coffee niches that you can explore and build a niche website around. If you are a coffee enthusiast, you may like these niches even more as they target a specific topic.
Best of all, your entire website doesn't have to be a product review website. You can actually explore the topic and create fun and informative articles for your niche audience.
HOW I MAKE $1,000 COMMISSIONS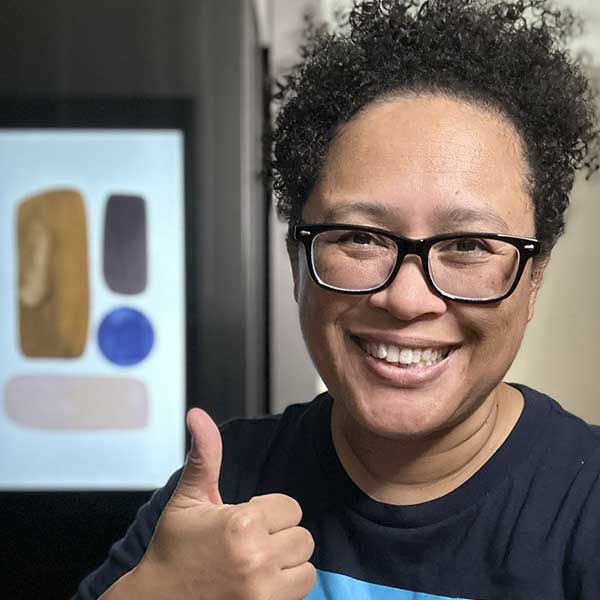 Hey there! I'm Eartha, the author of this website and an affiliate marketer. I share a variety of affiliate programs and ways to help boost affiliate income. Click the link below and I'll share exactly how I'm able to make $1,000 – $2,000 commissions:
Coffee Niche Ideas
Cold brew coffee making
Coffee roasting at home
Cooking with coffee
Enema coffee
Coffee for beauty
1. Cold Brew Coffee Making
Cold brewing coffee does not mean you have to drink it cold. It is another process of coffee brewing that creates a coffee extract. You can also create hot coffee drinks as well.
This method of making coffee is popular among many coffee lovers. That being said, many coffee drinkers seek out cold brew coffee makers to make their cold brew at home.
You could create a niche website that talks about all things cold brew. Wondering what types of topics you could create content on? Here are some to get you started:
cold brew coffee cocktails
how to make cold brew coffee extract
cold brew coffee facts
cold brew coffee for intermitting fasting
cold brew coffee health benefits
does cold brew coffee have less caffeine
Those topics above barely scratch the surface of the number of post ideas there are. As you write these posts, you could recommend various cold brew coffee makers using your Amazon affiliate links.
2. Coffee Roasting at Home
What could be more fun for a true coffee lover than being able to roast their own coffee at home? There are all types of home coffee roasters that you can recommend on your niche website.
You do not have to be a coffee roasting expert to create a niche website on this topic. In fact, you can even approach this niche as a complete beginner.
Buy your own home coffee roaster, some unroasted coffee beans, and document how to use it and what you learn about the various stages of coffee roasting.
Your content would be fun, authentic, and helpful for your readers that may also be beginners to coffee roasters. Here are more coffee roasting topics that you can create content on:
coffee roasting using an air popper
how to start a coffee roasting business
coffee roasting drying phase
coffee roasting flavors
coffee roasting using an oven
coffee roasting methods
This would be a great niche to learn as you go along. As you create content, you can recommend all types of products besides coffee roasters to include green coffee beans, coffee grinders, and more.
Take plenty of photos to add to your blog posts or even record videos. Your content will be engaging and will keep visitors on your website longer.
3. Cooking with Coffee
There are all types of recipes that call for coffee as an ingredient. This is particularly true of dessert recipes. However, there are savory recipes that have coffee in them as well.
If you want to venture into food blogging, cooking with coffee is a great niche to dive into. People are searching for coffee recipes on a regular basis.
Here are some ideas:
cooking with coffee grounds
cooking with coffee liqueur
coffee bread recipe
coffee steak marinade
coffee chocolate dessert recipe
baking with coffee
Again, if you have no experience with cooking with coffee, starting a niche website on the topic would be a good experience.
You can find recipes online, test them out for yourself and document the process on your website. Share photos of your creations on Instagram to build a following.
Share your blog posts on Pinterest for even more free traffic. This could be a fun niche website to create and maintain.
4. Enema Coffee
People perform coffee enemas and shop for coffee specific to the task. Creating a niche blog on this topic is sure to generate traffic.
If you have no experience with this topic, I don't recommend trying this out as it is potentially dangerous.
Besides promoting enema coffee itself, there are also enema coffee kits that are sold on Amazon as well.
Your niche website can focus solely on the topic of coffee enemas or it could be an overall health & wellness niche site.
Here are some things that people search for related to the topic:
are coffee enemas safe
coffee enemas for weight loss
coffee enemas and hemorrhoids
coffee enema benefits
coffee enema pros and cons
coffee enema addiction
If you do approach this niche, be sure to have a disclaimer on your website that lets people know that they should speak with their health care provider before performing a coffee enema.
5. Coffee for Beauty
Coffee beauty products are quite popular and come in a variety of different options. Some coffee-based beauty products include:
coffee body scrub
coffee body wash
coffee body lotion
coffee body butter
coffee cellulite cream
coffee face mask
You can create a niche website on beautifying with all coffee beauty products. This could mean performing product reviews which wouldn't necessarily blow your budget as most of these products are inexpensive.
Besides doing product reviews, you can create content on overall health & wellness. When it's appropriate, you can recommend specific products within your content and link to your Amazon affiliate link.
How to Start a Coffee Niche Website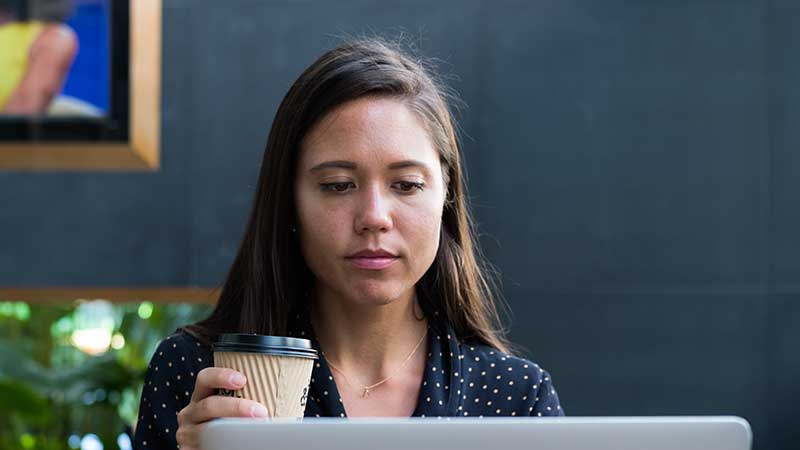 You can get started with any of these coffee niche ideas easily by creating your own niche affiliate website. I will explain two ways to get started.
The first way will be easy for you if you already have experience with setting up your own self-hosted WordPress websites.
The second way is how I got started because it includes training on how to create a successful niche website.
Method 1 – Set Up Your Self-Hosted WordPress Website
Once you've decided which niche you want, it is a matter of deciding on a domain name, registering it, and getting web hosting.
You can obtain everything that you need with any commercial web hosting provider. I use and recommend WPX Hosting. They are WordPress hosting providers with excellent speed, uptime, and customer support.
They will register your domain and set up your hosting account. Their user interface is simple and easy to use. You can install WordPress on your domain in one click.
Choose Your WordPress Theme
After your website is up and running, you'll want to choose a WordPress theme. Don't spend a whole lot of time on this. Themes can be changed anytime.
Set Up Your About Page
The next step that I do is set up all of my pages such as my about page, affiliate disclosure page, and privacy policy page. Pages are different than posts in that you don't change them all that much.
Start Keyword Research and Creating Content
Keyword research doesn't need to involve expensive keyword tools. There are plenty of free options that you can utilize. Using Google's autocomplete search feature will even suffice.
Come up with a list of 30 or more keyword phrases that you want to write about so that you have at least a month's worth of content ideas to get started.
Write a new blog post 1 to 2 times per week minimum. If you can do more, that is even better. Remember, the more content that you produce, the more keywords your website can rank for.
Free web traffic means your website can earn income through the affiliate products that you recommend in your content.
Method 2 – Free Affiliate Training Plus a Website
If you are completely new to affiliate marketing and have no technical knowledge of how to set up a WordPress website, this method is the ideal option for you.
It is how I got started and while I had WordPress experience, I didn't know how to make money with a website.
The training I used and recommend can be found here. If you watch the video below, I explain how to get started with your free training.
This free training will take you step-by-step into how to create your own successful niche affiliate website.
They provide everything you need in terms of training, domain registration, and web hosting. It is step-by-step training so you will not get lost in the process.
Plus, it is a super large community of other affiliate marketers. You can ask questions and get the help that you need.
It wasn't until I followed this training that I was able to achieve success online. Now I use this training platform to help others one-on-one with creating their own niche websites.
My Closing Thoughts On Coffee Niche Ideas
I hope these coffee niche ideas have sparked some ideas of your own in terms of making money in this niche. One of the best ways to get started is to create a niche website of your own.
Niche websites are how I make a consistent income online using affiliate marketing. Once your website is making sales, you can literally make commissions while you're sleeping, shopping, or relaxing with your family.
Whether you are a beginner or have a bit of experience but are struggling to make sales, a step-by-step training program can help you make progress.
That's exactly what I followed and it has helped me to go from zero to making a consistent income online with affiliate marketing.