The food niche is always a good niche to get into. If you are needing some food blog niche ideas for your own website, the following will hopefully get you brainstorming.
All of these food blog niche ideas can be monetized with affiliate marketing, display ads, or both. It is a bit challenging to create a general food blog and compete with other major brands.
Besides that, you may not want to create content for the general food niche. It is more fun to focus on a particular niche and become an expert in that niche. Let's explore some of these ideas.
Food Blog Niche Ideas
Cooking with coffee
Meatless Mondays
Sauces and dips
Flourless creations
Homemade pizza
Sous vide cooking
Air fryer cooking
Tired of not making sales? Learn how I went from zero to consistent affiliate commissions every month. Click here to learn how I did it.
1. Cooking with Coffee
Coffee drinkers are serious about their morning cup of joe. Many of them are also serious about cooking with their favorite beverage as well.
Many recipes call for coffee as an ingredient. These recipes include both savory and sweet dishes. Creating a cooking with coffee blog is a great idea.
You can search for recipes that include coffee and document yourself creating them on your blog. The coffee niche may be a fun way to start a food blog focusing on an ingredient millions of people enjoy.
2. Meatless Mondays
I call this sub-niche meatless Mondays. You can create a niche blog that focuses on meatless recipes one day out of the week or every day of the week.
It can be a vegan or a vegetarian blog, maybe even a semi-vegetarian blog. You can go a number of ways with it.
More and more people are becoming health-conscious and are seeking meatless meals. If you are not vegan or vegetarian yourself, you can make your website about your journey to eat less meat.
There are many people that can relate to that as they may not necessarily want to give up meat but would like to cut back on it.
3. Sauces and Dips
How many times have you had a really delicious sauce or dip and couldn't get enough of it? Personally, I love a good sauce that goes over rice, pasta, or a main dish.
Dips are another favorite. Dips are great for chips, bread, vegetables, and more. A niche blog dedicated to sauces and dips is a good way to get targeted traffic.
You can definitely create content for the most common and popular recipes. However, you can also get really creative and venture into making up your own recipes.
4. Flourless Creations
Many people search for flourless recipes as a way to be low-carb or for other dietary needs. There are so many favorite foods that are made with flour such as pizza dough, bread, pie crust, cookies, and more.
A lot of these foods can be made flourless which means they are a lot healthier. Some flour substitutes include almond flour, coconut flour, rice flour, and even cauliflower.
We tried our first cauliflower crust pizza a few weeks ago and loved it. I think this sub-niche could gain a following quite easily. You would have so many ways to test out flour substitutes.
That means plenty of content for your new niche blog. If you need flourless recipe inspiration, check out Pinterest for ideas.
5. Homemade Pizza
I had to add this sub-niche because pizza is one of my all-time favorite foods as it is for millions of other people.
We hardly ever eat pizza at restaurants anymore. Our pizza is always made from scratch including the dough. It is one of the easiest meals to make and there is so much variety to it.
You can put just about any topping on a pizza. That means tons of recipes that you can post on your blog.
Another nice benefit is that if you become an Amazon.com affiliate, there are all types of pizza ovens that you can promote with your affiliate links.
6. Sous Vide Cooking
I've only recently heard of sous vide cooking. If you are not familiar with it, it is a method of cooking that involves cooking food at a low temperature for long cooking times.
The food is either in a plastic pouch or glass jar and cooked in a water bath. High-end restaurants use this method of cooking to cook food to the exact level of doneness desired.
Home cooks can easily perform sous vide cooking using sous vide cookers that they can buy on Amazon.com. I wouldn't be surprised if you gained a decent amount of web traffic for this niche fairly quickly.
7. Air Fryer Cooking
Air fryers are excellent for low-fat cooking. You can cook food without the large amounts of oil typically used for frying.
For example, we love crispy fried food but it is something we try to cut back on a lot. Rather than frying chicken in oil, we cook chicken strips in the air fryer until they are brown and crispy.
We get the same flavor and texture we like with a lot less fat. More people are seeking out ways to prepare the foods they love in a healthier manner.
Air fryers are great for this purpose. A niche blog that focuses on air fryer recipes is sure to get plenty of web traffic which means more opportunity to make affiliate commissions.
Creating Your Food Niche Blog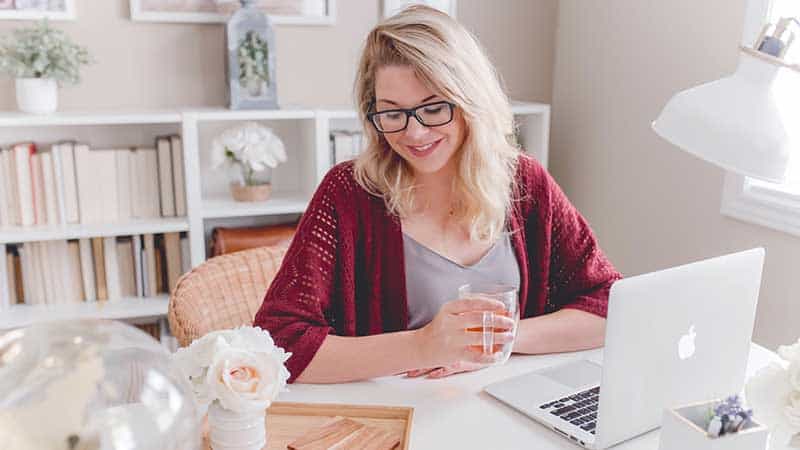 I hope that some of these food niche blog ideas have inspired you to take the first steps to create a food blog of your own.
It is really simple to get started. I always recommend building your blog on a self-hosted WordPress website. What that means is that you get your own domain name and web hosting.
Pretty much all web hosting providers have one-click WordPress installation and they will register your domain for you as well.
WPX Hosting is the web host that I use and recommend. They specialize in WordPress hosting, have super-fast servers, and excellent customer support.
If all of that sounds over your head, then I recommend using the platform I used when I got started with the first niche site that earned income.
When I got started, I didn't want to waste a lot of time trying to learn everything on my own. I sought out a training program and I found this one.
It took me step-by-step into building a niche website and making money with it through affiliate marketing.
Click here to follow along with my video above and start your niche affiliate website training for free.
Generating $1000 Per Month with Your Food Blog
It is more than possible to earn $1,000 per month with your food blog. It will take time and plenty of content creation upfront but it will pay off in the long-term.
The key to making money with your blog is getting traffic to your website. That isn't possible without creating content in the form of articles for your website.
Content is what fuels your blog. The more content that you create, the more keywords you can rank for which will bring free targeted traffic to your website.
No matter which food niche that you choose, create helpful and relevant content for your readers.
My Closing Thoughts On Food Blog Niche Ideas
There are many more food niche ideas that you can explore. I hope the ideas above have helped you to begin brainstorming.
Running a food niche blog is one of the more fun niche topics to create a blog on. This is especially true if you are a foodie yourself and want to explore new recipes.
If you want to get started off on the right foot, I recommend following a step-by-step affiliate training program the way I did when I got started.
I followed the training, implemented what I learned, and went from zero to making a consistent income every month with affiliate marketing.