Interested in becoming your own boss? Maybe you have always had an entrepreneurial spirit. Whatever has led you to think about entrepreneurship, you are not alone.
People every day are deciding to take up the challenge of launching their own business, whether it is online or offline.
If that is you, you've likely come across Brendon Burchard's Entrepreneur's Challenge. Hi! My name is Eartha and I seek out new products that are related to online businesses.
I've been running my own online business for a few years now. Stick around to the end of this brief review and learn an alternative online business model that you can get started today.
Product: Entrepreneur's Challenge
Product Creator: Brendon Burchard
Price: $7
Recommended: Yes
Read Next: How I was able to quit a full-time job and work for myself using a simple website and promoting other people's products. Click here to learn how.
Who is Brendon Burchard?
Although I wasn't familiar with Brendon Burchard until writing this post, I have come across him on social media from his paid ads.
You may already be familiar with him but if not, here is a brief rundown:
He has sold over $60 Million dollars online
Investor in billion-dollar start-ups
Has taught over 1 million entrepreneurs
Founder of GrowthDay
New York Times best-selling author
Personal development coach
Motivational speaker
Huge social media following
Brendon has been recognized by the Oprah Winfrey Network, Forbes, and Success magazine.
What is the Entrepreneur's Challenge?
The Entrepreneur's Challenge is a 7-day online training course that teaches how to start a business. It includes 7 video training lessons, worksheets, and daily action steps.
Here is a breakdown of each video lesson:
Day 1 – Fundamental concepts of starting a business.
Day 2 – Identifying your customers.
Day 3 – Content and social media strategy.
Day 4 – Learn how to strategically generate more money.
Day 5 – Learn the best time to hire people.
Day 6 – How to protect your ideas, assets, and business.
Day 7 – Strategies for staying focused and productive.
Bonus – Brendon's resources for managing sales & customers.
What is great about this challenge is that it is extremely low-cost. It is currently priced at $7 so it is a no-brainer to take the course and learn some new strategies.
Do keep in mind that this is a low-ticket product that will likely lead to higher-priced courses after you've made your purchase.
However, that is not necessarily a bad thing. If you like Brendon's training, which you likely will, then his other more in-depth training courses may be ideal.
If you prefer to check out his teaching style before investing, you can view his videos on his YouTube channel first.
You also gain access to a private Facebook group with other challenge participants.
Is the Entrepreneur's Challenge Worth It?
I have taken similar inexpensive courses such as this and they are informative. However, for the $7 price tag, don't expect the course to cover every detail required for launching a business.
If anything, it will be a general overview that will get you headed in the right direction. I do think this course is worth it for learning the fundamentals and to become introduced to Brendon Burchard and his courses.
An Alternative to the Entrepreneur's Challenge
Becoming an entrepreneur has its challenges, primarily financial ones. You'll need to have a significant amount of start-up cash in most cases to get your business off the ground.
This is especially true if you plan on going the eCommerce route or opening a brick-and-mortar business.
What if there was a way to launch an online business without needing your own product and for under $50 in most cases?
I'm here to tell you that there is. It is called affiliate marketing. Affiliate marketing is the promotion of another company's products in exchange for a commission when a sale is made.
You probably do affiliate marketing every day without realizing (and without being paid for it.)
When was the last time that you recommended a good restaurant or a good show on Netflix?
That is essentially what affiliate marketing is, except you make money from your recommendation.
Here are some of my favorite benefits of affiliate marketing:
You don't need your own product
There is never any inventory to buy, pack, or ship
No customer service to handle
Work from anywhere with a WiFi connection
Unlimited earning potential
Hundreds of thousands of products with affiliate programs
Work in any niche you want
Lifestyle freedom
Time freedom
Grow to financial freedom
So how do you get started with this business model? Glad you asked! Read below.
How I Do Affiliate Marketing
When I got started in affiliate marketing, I had just lost my job due to a job layoff. I didn't have much money to start a typical business.
I knew that starting online was going to be the most cost-effective strategy for me. The only thing you need to start includes a domain name, web hosting, and WordPress.
Initially, when I got started, I didn't know how to make money with a website. I didn't want to waste a lot of time so I searched for an online training program and found this one.
I took what I learned in that training and applied it to my own website. Thanks to what I learned and my hard work, I was able to work full-time on my website in 15-months of starting it.
How a Niche Website Works
A niche website is essentially a blog that focuses on one specific topic. For example, this blog you are reading now is a niche blog.
The niche I'm in is the MMO (make-money-online) niche. It is a niche that I thoroughly enjoy and can talk about every day.
When you've chosen a niche, your job is to write blog posts that answer the questions and concerns of your target audience.
It is the content that you create that generates free targeted web traffic to your niche website. When this happens, your website has the potential to earn income online since you will be recommending affiliate products to your audience.
This online business model is beginner-friendly and it is a long-term business that can earn income for years to come.
Here is a sample of one of the affiliate commissions I've earned from one company: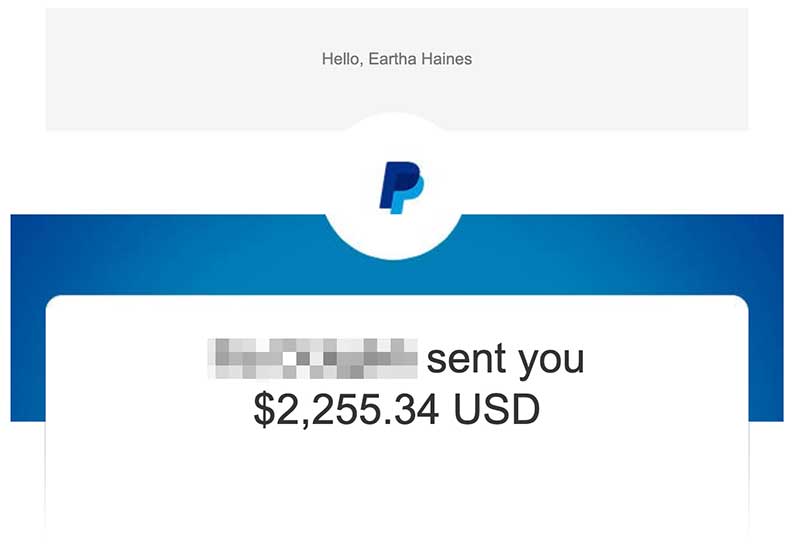 Summing Up
I think Brendon Burchard's Entrepreneur's Challenge is a great way to learn the basics of starting a business. He has priced it so that everyone has easy access.
Again, don't expect an in-depth training course for the low price. Think of it more as an introduction to Brendon's teaching style and experience.
Also, consider the other types of online business models that are out there. Affiliate marketing is one of the most beginner-friendly options.
Starting a niche website is one of the lowest-cost online businesses you can start.
Learn how I was able to quit a full-time retail job to work on my website full-time. Click here to learn how.