Are you a bibliophile and in search of some great book affiliate programs? Or maybe you simply enjoy the niche and want to earn online income recommending books. Either way, the affiliate programs below are some good ones to consider.
I'll share some great book affiliate programs that you can apply to as well as some ways to start getting traffic and make some commissions.
How I Make $1,000 Commissions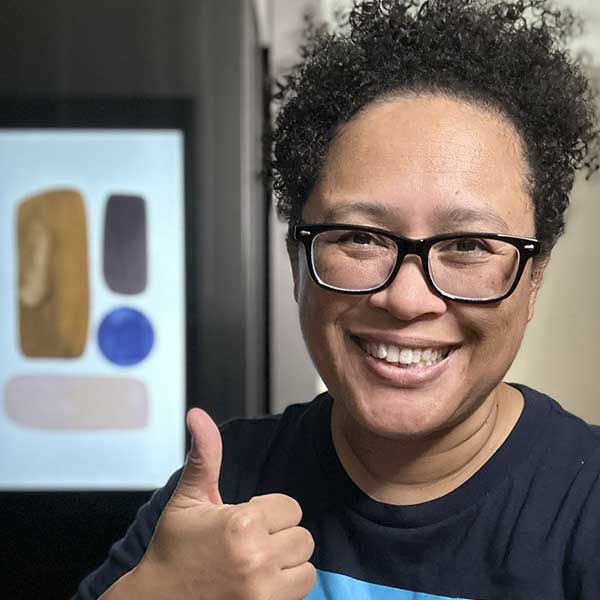 Hey there! I'm Eartha, the author of this website and an affiliate marketer. Thanks to affiliate marketing, I was able to work my way out of a full-time retail job. Click the link below and I'll share how I'm able to make high-ticket commissions ($1,000 – $2,000):
Book Affiliate Programs to Consider
Bookshop.org
Books-A-Million
AbeBooks
Christianbook.com
Springer
Bookshop.org
This is a large online bookstore that was launched in early 2020. What makes Bookshop.org stand out is its commitment to the independent bookstore community. Independent bookstore owners are able to create their own virtual storefronts, enabling them to sell books online and compete with larger retailers.
A percentage of every sale on Bookshop.org goes towards supporting these local bookshops which helps them out during challenging times. This is a great online bookshop for book enthusiasts who want to shop with purpose and support local bookstores.
The Bookshop.org affiliate program offers a 10% commission rate.
---
Books-A-Million
You're probably familiar with Books-A-Million (BAM) as it is one of the more prominent online bookstores in the United States. BAM was founded in 1917 and has several physical locations across the U.S.
You will find an extensive selection of books, magazines, and eBooks. You'll also find gifts, toys, and collectibles. The Books-A-Million affiliate program offers a 5% commission rate.
---
AbeBooks
Book lovers will find new, used, rare, and out-of-print books at AbeBooks.com. This online bookstore was founded in 1995. Whether you're looking for a vintage cookbook or a scholarly tome, the online store's advanced search tools and user-friendly interface make it easy to find what you're looking for.
The AbeBooks affiliate program offers a 5% commission rate.
---
Christianbook.com
When it comes to providing a wide range of Christian books, Bibles, music, gifts, and resources to individuals seeking spiritual enrichment and inspiration, Christianbook.com is a leading online retailer. Founded in 1978, the platform has become a trusted destination for people of faith.
The Christianbook.com affiliate program offers up to an 8% commission rate.
---
Springer
This online book retailer is operated by Springer Nature, one of the world's leading academic and scientific publishers. Researchers, educators, and professionals across various disciplines can access high-quality academic and scientific literature. Customers can also access a wide range of formats including eBooks and online journals.
The Springer affiliate program offers a 10% commission for non-coupon partners and an 8% commission for coupon partners.
Commission: non-coupon partners: 10% and coupon partners: 8%
---
Frequently Asked Questions
Here are some common questions that are asked about affiliate marketing for books.
Can I Do Affiliate Marketing for Books?
Absolutely! There are many book affiliate programs to choose from. Once you are accepted by one, you can access your affiliate links and share them on your social media profiles or website.
How Do You Sell Books Through Affiliate Marketing?
It helps to have some type of traffic source to direct targeted traffic to such as a social media following or a niche website. If you want to learn how to use social media as a free traffic source, check out this online training program.
How Do You Become an Amazon Book Affiliate?
You would need to apply to the Amazon Associates affiliate program. When you're accepted into the program, you can generate an affiliate link for any product on the Amazon website.
How to Make Commissions from Book Affiliate Programs
The great thing about affiliate marketing is that you can do it in a number of ways. What I recommend for beginners is to use free traffic strategies to direct a target audience to your affiliate links.
One of the easiest and fastest ways to get free web traffic is to use one of the many social media platforms such as Instagram, TikTok, and Facebook.
In the case of recommending books, it would help to create a social media account that focuses on book reviews.
There are plenty of these types of accounts out there that you can search for to get an idea of what type of content to post.
Direct People to Your Affiliate Link
When using social media, you can place your affiliate link in your profile. Rather than posting your affiliate link directly, use a URL-shortening service like Rebrandly.
Some social media platforms aren't fond of affiliate links so it helps to use a link-shortening service to "rebrand" your affiliate link.
Another great option to get free web traffic and direct people to your affiliate links is to create a niche website.
A niche website is essentially a blog that focuses on one specific topic. If I were to create one in the book niche, I'd create a book review blog.
If you're a bibliophile, it is a great fit. You can place your affiliate links within your blog post content.
Niche websites do take time to generate a steady flow of traffic but it is worth it if you stick with it.
How I Make High-Ticket Affiliate Commissions
Promoting low-ticket affiliate products such as books can be a great way to generate extra income online. However, if you want to scale up your affiliate income, you may want to consider high-ticket affiliate offers.
Many high-ticket affiliate offers will have commissions from $500 up to $2,000 and up! I've promoted low-ticket offers for years and could never get my online income to grow past a certain amount.
When I shifted my focus to high-ticket affiliate marketing, it made a significant difference in my online income.
Below is a screen capture of an affiliate commission I made from one affiliate program: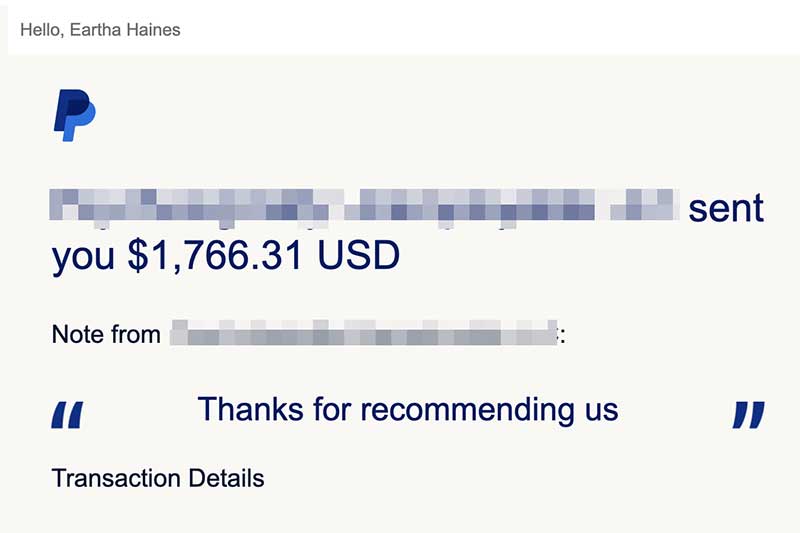 This type of commission is made possible by finding a good affiliate offer that you can stand behind.
I always recommend promoting products that you actually use and like. It is easier to create genuine reviews and offer genuine feedback when you are asked about the product.
Besides finding a good affiliate offer, I also had to learn some new skills. Thankfully, I discovered this training program. By taking action on what I learned, I have been able to make a steady income online.
What to Do Next
The book niche is an excellent evergreen niche to be in as an affiliate marketer. If you already have an online asset such as a social media account or website related to the book niche, apply to one of the affiliate programs on the page.
What else I recommend is to consider earning higher commissions by going high ticket. High-ticket affiliate marketing enables you to make commissions from $500 – $2,000 and up!
It is one of the fastest ways to scale up your affiliate income. If you're ready to level up your online income, click the link below and I'll share exactly how I do it: