Ebooks are a big seller as many people have eBook readers such as the Amazon Kindle or the Barnes and Noble Nook. Therefore, as an affiliate marketer, you have the opportunity to earn commissions when you apply to an eBook affiliate program of your choice.
Below, I will cover some popular eBook affiliate programs that you can apply to. I'll also share some things you can do to help you get approved the first time you apply.
And, if you want to know how I'm able to make $1,000 – $2,000 commissions, be sure to read to the end of this post.
Ebook Affiliate Program Options
eBooks.com
BookBaby
Amazon
Kobo
Barnes and Noble
How I Make $1,000 Commissions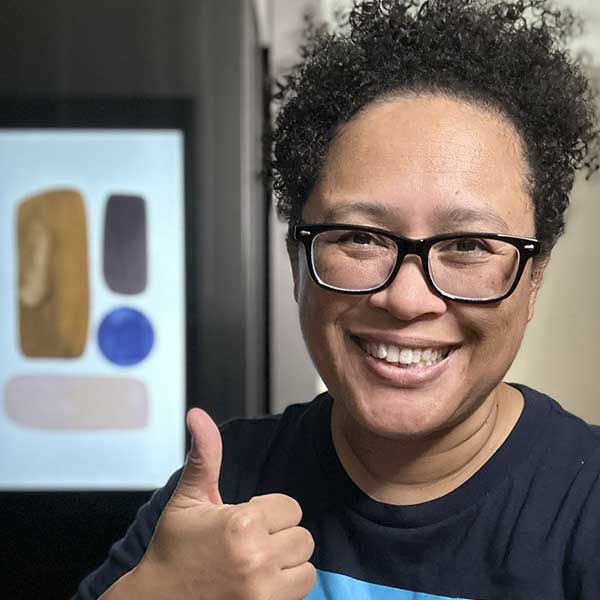 Hey there! I'm Eartha, the author of this website and an affiliate marketer. I seek out various affiliate programs and ways to help boost affiliate income. Click the link below and I'll share how I'm able to make $1,000 – $2,000 commissions:
eBooks.com
This website carries a large selection of eBooks. These eBooks can be downloaded and read on a computer or through an app. The affiliate program offers 10% commissions on sales up to $100K and 15% commissions on sales in excess of the first $100K.
Commission: sales up to US $100,000 in each calendar year: 10% or sales in excess of the first US $100,000 in each calendar year: 15%
---
BookBaby
Anyone can self-publish their books using BookBaby. Users can publish, print, and sell their books. They also have editing and book design services. If you want to create an audiobook, you can do that too.
The BookBaby affiliate program offers a 10% commission rate. You have to enroll to get access.
---
Amazon
When it comes to eBooks, there is plenty on the Amazon platform. They carry a ton of eBooks across different categories. Commission rates change on Amazon quite a bit so it's best to check their current rates below on their rate plan page.
---
Kobo
Similar to Amazon, Kobo has its own eBook reader and a large variety of eBooks. They also have a Kobo Plus plan that gives you access to unlimited eBooks and audiobooks for a low monthly price. The Kobo affiliate program offers a 5% commission rate and 10% commissions on devices and device accessories.
Commission: Up to 5% commission on eBooks, audiobooks, and devices and up to 10% commission on device accessories
---
Barnes and Noble
Another competitor to Amazon and Kobo is Barnes and Noble. They offer their own eReader called the NOOK and a wide selection of eBooks. The Barnes and Noble affiliate program offers a 2% commission on physical products and 4% commission on digital products.
Commission: 2% on physical products and 4% on digital products
---
Some Ways to Make Money with an Ebook Affiliate Program
In order to make affiliate commissions from an eBook affiliate program, you'll need to have a good source of web traffic. There are many ways to generate web traffic including using social media or creating a niche website.
The key is to create content that your target audience will find helpful, useful, or even entertaining. When you do that, you'll attract your target audience to you and you can introduce them to the product that you're recommending.
For example, there are many book lovers on social media platforms like Instagram who read and review books on a regular basis. Including a recommendation for an eBook product makes sense.
The same goes for having a niche website which is essentially just a blog. When you write blog posts that are based on what your niche audience is searching for, you can potentially gain leads every single day.
It takes time before a new niche website gets a steady flow of web traffic, but when it does, it is well worth the effort.
If you want to get a good idea of how to create an Instagram account based on books, check out the #bookreviews hashtag.
Frequently Asked Questions
Here are some common questions related to eBook affiliate programs.
Does Amazon Kindle Have an Affiliate Program?
When you become a part of the Amazon Associates affiliate program, you are able to promote and earn commissions on Amazon Kindle devices and eBooks.
Can I Do Affiliate Marketing for Books?
Absolutely! You can recommend both physical books, eBooks, and eBook devices with certain affiliate programs such as the ones listed above.
Can I Join More Than One Ebook Affiliate Program?
Yes. There is no limit on how many affiliate programs you can join. Therefore, if you want to promote more than one by doing comparisons or reviews, it is helpful to sign up for multiple affiliate programs.
Is Affiliate Marketing for Books Profitable?
It can be but consider some of the commission rates for some of the book affiliate programs. They tend to be extremely low so if you are looking to scale up your affiliate income, consider high-ticket affiliate programs (read below.)
How I Make $1,000 Commissions as an Affiliate Marketer
While promoting low-ticket affiliate offers such as eBooks and eBook devices can generate a steady income online, it can still be difficult to scale up your affiliate income.
I've spent many years promoting low-ticket affiliate products and I never could get my online income to grow. That is until I shifted my focus to high-ticket affiliate offers.
By doing so, I've been able to make $1,000 – $2,000 commissions which has been one of the fastest ways to scale up my affiliate income.
Below are some screen captures of high-ticket affiliate commissions I have made: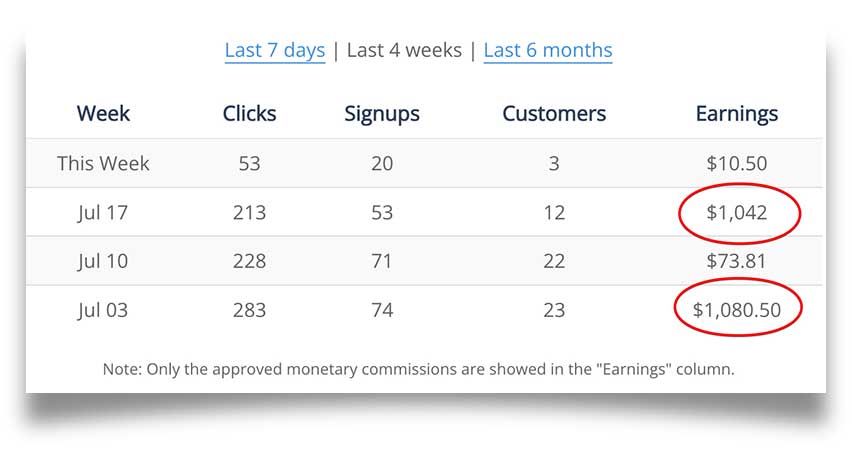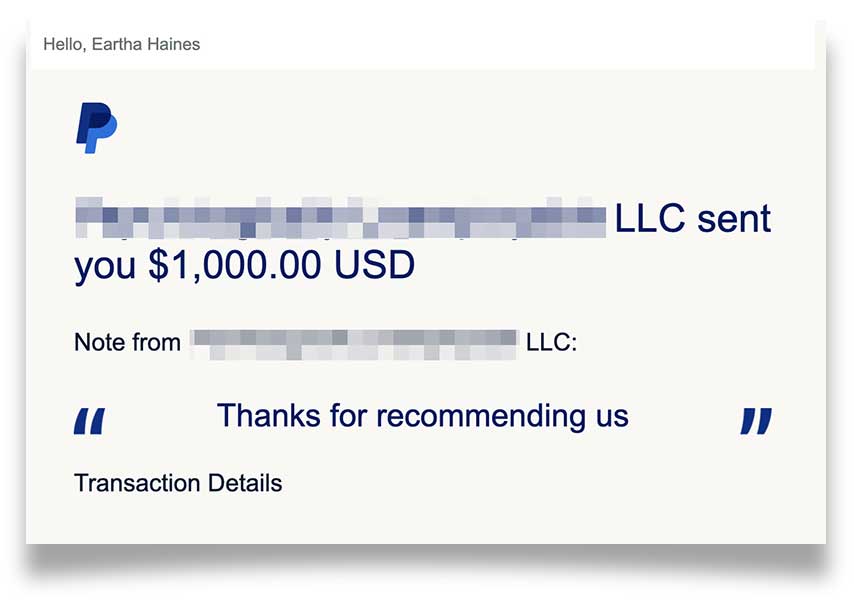 Learning High-Income Skills
Making the shift was a matter of learning high-income skills in affiliate marketing. These skills include:
How to find high-ticket affiliate offers
Setting up a sales funnel to automate your business
Learning traffic generation (free methods)
Using effective call-to-actions
Email marketing
I had to learn these skills and rather than waste my time trying to learn everything on my own, I searched for and found this online training program that made all of the difference for me.
It's always a good idea to have sales from both low-ticket and high-ticket affiliate offers. However, if you want to scale up much faster, high-ticket makes it possible once you learn how.
What to Do Next
It is always a good time to do affiliate marketing! If you are ready to earn income by recommending eBooks and eBook devices, applying to an eBook affiliate program or other book affiliate programs is a good option.
After you're accepted by an eBook affiliate program, you can begin recommending products using social media or a niche website.
Keep in mind that commissions from eBooks tend to be low so it can be challenging to earn a lucrative income by promoting them.
Instead, consider promoting high-ticket affiliate products that offer higher commissions.
For example, I'm able to make $1,000 – $2,000 commissions per sale by recommending high-ticket offers.
Click here to learn how I went from working a retail job to making $1K – $2K commissions every month.