Do you want to make money with one of the most popular meal kit delivery services around next to HelloFresh?
The Blue Apron affiliate program doesn't disappoint. It offers a great commission and a variety of payment options.
The Blue Apron affiliate program is managed by Impact Radius and offers up to $15 per each new subscription. The commission threshold minimum balance is $50. Commissions are paid by EFT, PayPal, or by check.
Meal kit delivery is popular among families, couples, singles, and seniors. You have plenty of opportunities to share your recommendation of Blue Apron by entering into a niche of your choice.
I will share how you can enter any niche you want and create a steady income stream with affiliate marketing.
How I Make $1,000 Commissions Using a Simple 2-Step Process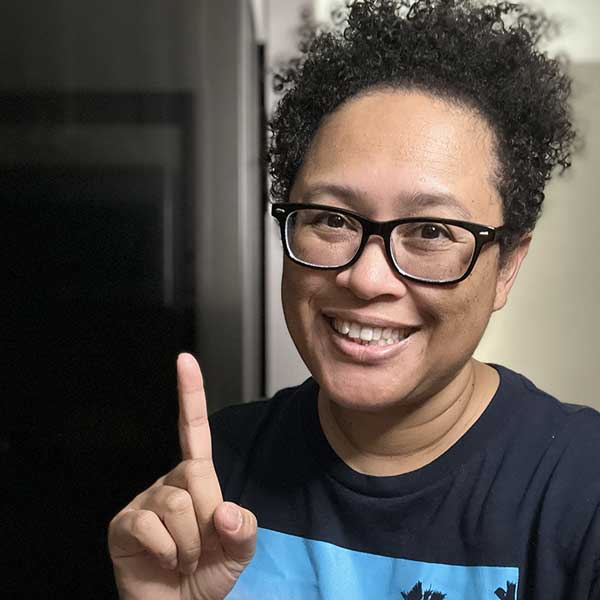 Hi! I'm Eartha, the author of this blog and an affiliate marketer. Are you tired of not making enough affiliate commissions? I used to be in the same situation.
It wasn't until I focused on promoting high-ticket affiliate offers that my affiliate income finally increased.
Making higher commissions is one of the fastest ways to scale up your affiliate income.
Click below to learn how I'm able to make $1,000 – $2,000 commissions:
How the Blue Apron Affiliate Program Work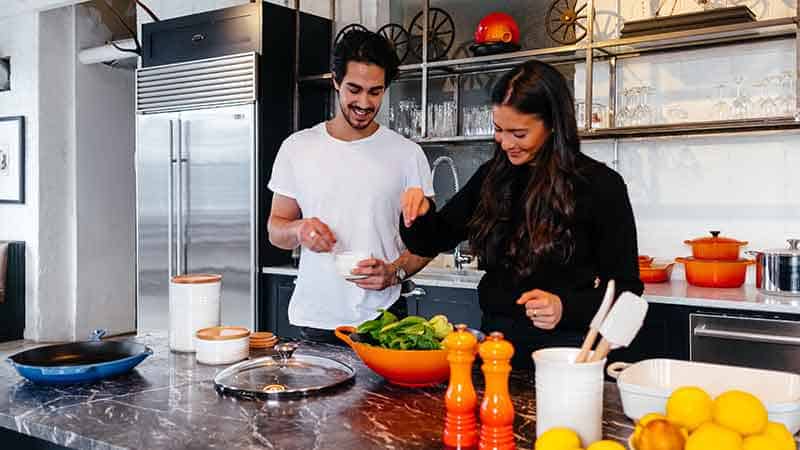 You can apply to the Blue Apron affiliate program through Impact Radius. Chances are there will be an approval process as most meal kit affiliate programs want to ensure that you have a website or social media following related to food, cooking, healthy lifestyle, etc.
This is why the tried-and-true method of creating a niche website (which I recommend below) is helpful when it comes time to apply to an affiliate program.
Most affiliate programs ask for your website or ask how you plan on promoting their products.
When you have an established website with great content related to the niche of the products you want to promote, you significantly increase your chances of being approved.
Once you are approved, you will have access to your affiliate links and any banners that Blue Apron may have provided. All of your affiliate links, commissions, and other resources can all be managed through Impact Radius.
What's great about the Blue Apron affiliate program is that they have a low commission threshold of $50 and offer three different ways to receive your commission payments.
You can choose between EFT (electronic funds transfer), PayPal, or by check. If you choose PayPal, there is a 2% processing fee capped at $20.
All check payments have a $5 processing fee. The only thing required with EFT payments is your banking details.
Commission: up to $15 per each new subscription
Cookie Length: not disclosed
My Recommended Method of Promoting Blue Apron as an Affiliate
Although there are many different ways to promote affiliate products, I never had success until I created a niche website.
Niche websites work extremely well when it comes to promoting affiliate products. Before I created a niche website, I tried pay-per-click ads, creating tons of blogs (giving up on all of them), and email marketing, all with no success.
A niche website is essentially a blog which means it will require new content on a regular basis in the form of helpful blog posts.
These websites are low-cost to create and easy to maintain. The most challenging aspect will be how disciplined you are in terms of creating content.
Many people give up way too soon before their niche blogs even begin to receive web traffic. Please don't do this. I've done it so many times in the past.
It wasn't until I searched for a legitimate online training program that I realized the time and effort that is required to make consistent affiliate commissions.
Choosing a Niche for Your Website
What is great about meal kit delivery services is that you can promote them in almost any niche. Let's consider some of the people that may be interested in meal kits.
Anyone that doesn't know how to cook and wants to learn
Stay at home moms or dads
Parents that work outside of the home and want to save time
Busy single individuals seeking convenience
Couples that want to cook together (quality time)
Seniors that cannot or do not want to shop for meals
When you think about a target audience, it will help to decide what type of niche website you want to create.
Maybe you can relate to being a busy parent and would love to not have to think about what to cook for dinner.
Besides saving time on cooking, you can also think up other ways that you save time on daily tasks for your family.
That being said, you could start your own mom or dad niche blog. Brainstorm some niches that interest you by jotting them down on paper or typing them out.
Then you can narrow down your choices to the one you feel you can create the most content around.
Remember, a niche website should be a fun endeavor. If you don't feel that you will enjoy writing about the niche on a regular basis, it likely won't be the best one to choose.
Getting Your Website Up and Running
One of my favorite things about niche websites is that they are inexpensive to launch. You'll want to have 100% ownership of your website so I recommend a self-hosted WordPress website.
This will require registering your own domain name, getting a web hosting account, and installing WordPress on your account using one-click installation.
Just about any web hosting company can set you up with everything that you need. However, if you prefer step-by-step instructions, you can check out the training program I used.
Although I didn't need help with setting up my website, I needed help learning how to make money with my website and they offer everything a beginner needs to get started.
How to Get Targeted Web Visitors Everyday
Getting 100 visitors a day to your new website is achievable for a fairly new website with consistent effort. This effort comes in the form of content creation.
Creating content is another way of saying writing articles or writing blog posts. The content that you create is what gets indexed and ranked by the search engines such as Google and Bing.
Writing new blog posts begins with keyword research. There is no need to buy fancy keyword tools at this point. Lately, the only tool I've been using is Google Search and the autosuggest feature.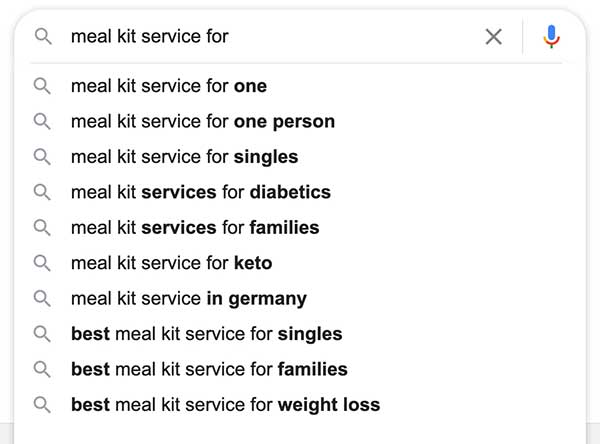 This alone can provide you with tons of topics to create blog posts on. Using this feature lets you know what your niche audience needs help with or has questions about.
By writing helpful blog posts that address their questions and concerns, you give your website opportunities for ranking on the first page of Google and other search engines.
When this happens, your website starts receiving traffic and that is when it is able to make money online.
Keep in mind that you should write new blog posts on a weekly basis. I recommend a minimum of 1 to 2 new blog posts per week.
Is Blue Apron Worth Promoting?
I think Blue Apron is definitely one of the best meal kit delivery services to promote as an affiliate marketer. Their brand is widely recognized and they have flexible options.
The only negative that I've found compared to other meal kit services is that they only offer 3 recipes per week for the 2-person plan versus 5 or 6 recipes per week offered by some competitors.
You can also apply to multiple meal kit affiliate programs and promote all of them and even do comparisons.
Closing Thoughts On the Blue Apron Affiliate Program
Compared to many of its competitors, Blue Apron's affiliate program has a great commission rate. A lot of other programs offer $10 per new sale versus Blue Apron's $15 per new sale.
Creating a niche website is an ideal way to begin making steady affiliate commissions. It requires consistent effort up front but it pays off in the long-term.
It is how I make consistent affiliate commissions. If you are ready to level up your affiliate earnings, consider following the same step-by-step training I followed.