The food niche is broad but it is extremely popular. You can break into this niche by focusing on a sub-niche like BBQ. I will share in this BBQ Guys affiliate review what you can promote and how the affiliate program works.
BBQ Guys is a BBQ grill and accessory online store that offers a wide range of products. The online store was established in 2000 and they are headquartered in Baton Rouge, LA. They have three warehouses, a 70 person call center, and indoor and outdoor photo studios.
Although the BBQ niche is still large, I believe there is always room in any niche that you are interested in pursuing. The fact that it is a large niche means there is money to be made.
The fun part is figuring out how you want to approach this niche which I will talk more about below.
Tired of not making affiliate commissions? Learn how I went from zero to making consistent affiliate commissions every month. Click here to learn how I did it.
What BBQ Guys Offers Product-Wise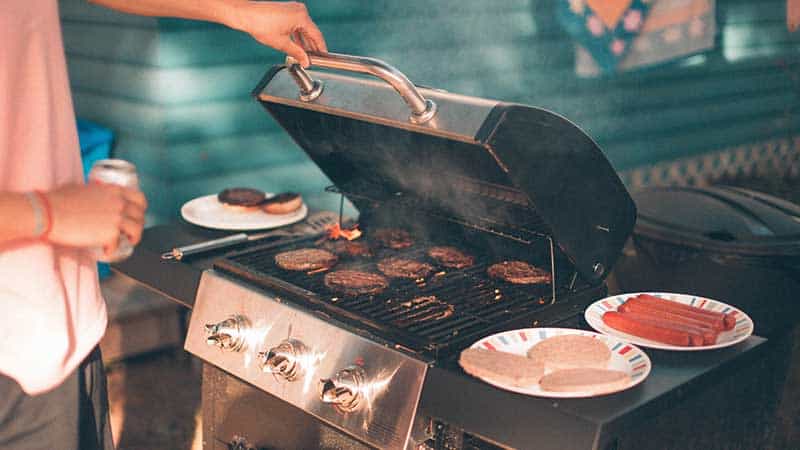 The BBQ Guys website sells just about everything you can think of when it comes to the world of grilling outdoors.
You can find grills & smokers, outdoor kitchen appliances, BBQ accessories, outdoor furniture & fire pits, electric fireplaces, refrigerators, ranges, and more.
They also carry the top brands in the BBQ industry to include Weber, Traeger, Lynx, Blaze, Kamado Joe, Primo Grills, and more.
It is no wonder that their online store is so successful as it is literally a one-stop-shop for almost anyone's grilling needs.
They offer free shipping on orders over $49. Customers can get support quickly via phone or live chat.
Professionals such as verified contractors, home builders, designers & decorators, and restaurant, hotel & resort property managers can also contact the BBQ Guys Pro Services team for concierge service.
I also like the website design. I always think that is important when directing potential customers to a merchant website.
It has a clean design and it is easy to navigate, browse, and explore all of the awesome products they have to offer.
When I find myself browsing, I know that someone that is in search of what they are selling will browse as well which can mean more sales.
BBQ Guys YouTube Channel
BBQ Guys Affiliate Review
The affiliate program is managed by CJ Affiliate. You can earn commissions on all referred sales. The commission rate is not listed on the affiliate program page. However, it does state that they offer competitive commission rates.
The same goes for the cookie length. It only says that it is a competitive cookie length. What is nice is that they have both pre-established and deep links for your affiliate links.
You can also build-your-own links and a product data feed is available. The average sale is $1,100 which means healthy commissions for you.
Commission payments are sent by check after the second month your commissions were made.
You must also have at least $25 in commissions before a check is sent. Otherwise, your commissions will be carried over to the following month.
Why BBQ Guys is Worth Promoting as an Affiliate
I feel that the BBQ Guys is worth promoting because they have a great brand, they carry tons of products that are named brand, and their website is easy to navigate.
Anyone that you referred to this website would have a great user experience and likely buy something.
Besides that, they seem to offer the necessary things an affiliate needs such as the ability to deep link and for some affiliates, the use of a data feed.
I'm sure there will be an approval process before you can join as an affiliate. That being said, if you do not have a niche website in place, it is a good time to create one first.
Before you apply, be sure that your website has at least 5 to 10 good articles posted related to grilling or cooking.
If you've never created a niche website, I highly recommend taking the first 10 lessons at the same training program that I used to create my first niche website.
It is located here and it is free to get started. At least learn the basics and if you like the training, become a premium member and get even more features.
I'm still a part of the platform and you can reach out to me anytime you have a question.
Tired of not making affiliate commissions? Learn how I went from zero to making consistent affiliate commissions every month. Click here to learn how I did it.
How to Best Promote BBQ Guys Products
As I mentioned briefly above, creating a niche website is the ideal way to promote this company. A niche website is essentially a blog that focuses on one topic.
Niche websites work extremely well in terms of promoting affiliate products. It is how I got my start in affiliate marketing and it is what I continue to do today.
Most beginner and intermediate affiliate marketers do not have a budget to use paid advertising and sales funnels.
Starting a niche website (blog) is one of the least expensive things that you can do. All that you need is a domain name, web hosting, and WordPress installed on your hosting account.
You can get all three with any web hosting provider. I recommend using WPX Hosting as they specialize in hosting WordPress websites, they have stellar user reviews, and have some of the fastest web hosting around.
I recently migrated this website to their servers and couldn't be happier with the service as well as their customer support.
My Content Creation Tips
Content is the bread and butter of your niche website. I suggest creating 1 to 2 new blog posts per week. That is the bare minimum.
Even someone with the busiest schedule can devote 2 hours per week to one blog post. Over time, your content will be indexed and ranked in search engines.
If you are dedicated, you can begin receiving targeted traffic within the first six months of starting your blog. Traffic equals potential affiliate sales.
Once your blog started getting traffic, it can start making money. I also recommend writing 1,000 words or more per post.
It sounds intimidating at first, but your goal is to write helpful content for your niche. One thousand words are easy when that is your focus.
The more that you write, the better you will become and reaching 1,000 words will be nothing. I often go over 1,000 words on almost all of my blog posts.
When you write from the perspective of helping someone, your word count will increase naturally.
My Closing Thoughts On This BBQ Guys Affiliate Review
I really like the BBQ niche and am thinking about creating a niche website myself. There are so many products that you can promote within this niche as well as plenty of content to create.
If you are passionate about grilling, this niche will come easy to you. I'm sure sales in this niche peak in the summer. However, there are a lot of people that grill all year round.
Before you apply for the BBQ Guys affiliate program, I recommend that you have a niche website with at least 5 to 10 good articles to demonstrate that you are serious about becoming an affiliate.
There is sure to be an approval process and you want to give yourself the best shot. With average sales of $1,100, this is a good company to be an affiliate with.
Niche websites are what I use to earn a consistent income online through affiliate marketing.
It is one of the best ways to earn affiliate commissions. I make commissions while I am sleeping, out grocery shopping, or relaxing with my loved ones.
Beginners may find it a bit challenging to get started. I did as well so I followed a step-by-step training program.
That training program made all of the difference for me and I use it today to help others one-on-one with creating and growing their own niche websites.