Rich Dad Poor Dad by Robert Kiyosaki remains one of my favorite books. It is great that he has created a digital training program that also has an affiliate program. This Rich Dad Summit affiliate review will cover the details of the program and how the affiliate program works.
The Rich Dad Summit is a 2-day online event consisting of various keynote speakers and presenters to include Robert Kiyosaki. These speakers teach attendees about building long-term wealth through sustainable passive income streams. It is online and can be watched on demand.
Although the actual summit was held sometime in 2017, I don't doubt that the training isn't still relevant and packed with value. It is available to watch at any time.
Product Details:
Product Price: $1 for 2 days of training
Commission: 75% + up to $10 for every $1 sale
Average Sale: $275.36
How I Make $1,000 Commissions Using a Simple 2-Step Process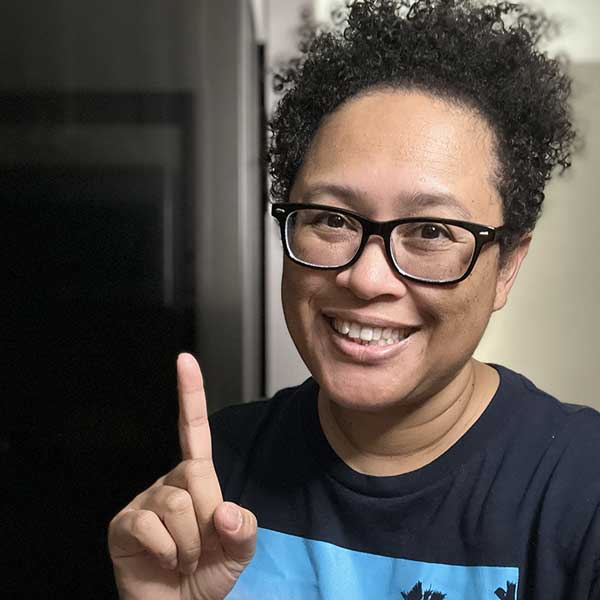 Hi! I'm Eartha, the author of this blog and an affiliate marketer. I seek out different affiliate programs to share here on the blog.
I also share ways that may help boost affiliate income. One of the ways I was able to increase my affiliate income is by promoting high-ticket affiliate offers.
Making higher commissions is one of the best ways to help increase your affiliate income.
I've been able to make $1,000 – $2,000 commissions. If you're ready to level up your affiliate income, click the link below:
What is the Rich Dad Summit?
The Rich Dad Summit is a 2-day online event that was held in 2017. It consisted of various keynote speakers and presenters in the areas of entrepreneurship.
The training teaches attendees how to create long-term wealth through sustainable passive income streams.
Some of these presenters include:
Robert Kiyosaki
Anik Singal
Kotton Grammer
Andy Tanner
Tom Wheelright
Garret Sutton
Max Wright
Fred Lam
These speakers all have experience in various industries to include internet marketing, real estate, investing, eCommerce, and Bitcoin.
Rich Dad Summit Event Topics
The summit is broken down into two days. The following are the topics covered for each day.
Day 1 Topics
Secrets To Building Long-Term Wealth (Robert Kiyosaki & Jeremy Bellotti)
Diving Into The CashFlow Quadrant (Andy Tanner)
The Difference Between Creating a Job and Being an Entrepreneur (Jeremy Bellotti)
The Best Online & Offline Business Opportunities (Andrew Lantz)
The Fastest Way to Start a Business – The X Factor (Jeremy Bellotti & Anik Singal)
Assets vs. Liabilities (Andrew Lantz)
Demystifying the Stock Market (Andy Tanner)
An Email List as an Asset? (Anik Singal)
Building Your Success Team (Jeremy Bellotti)
Day 2 Topics
Success Is Simple (Jeremy Bellotti)
Profit from Real Estate… The Rich Dad Way! (Robert's Real Estate Investing Coaches)
The Opportunity In Bitcoin (Max Wright)
How to Leverage the Global Economy to Develop a Business (Fred Lam)
The Power of Soft Assets (Andrew Lantz)
The Tax Savings of Becoming an Investor & Entrepreneur (Tom Wheelwright)
How To Protect Your Assets (Garrett Sutton)
The Power of Contribution (Anik Singal)
Needless to say, there is a lot of value being offered in this series of training. Visitors can get access to the 2-day summit videos for $1 by accessing the home page here.
Rich Dad Summit Affiliate Review
So you may be wondering, how can the average sale on this affiliate program be $275 when they are only charging $1 for access to the summit videos?
The answer is upselling. The affiliate program offers a 75% commission on upsells and downsells, plus a 50% commission on the order bump. As an affiliate, you can also earn up to $10 per $1 sale.
Commissions break down like this:
Rich Dad Summit – 75% commission plus up to $10 per $1 sale
Rich Dad Insider – 50% recurring commission for $67 price/monthly
5 Money Rules – 75% commission for $97 price
5 Money Rules Lite – 75% commission for $47 price
The affiliate program is managed by Clickbank so you will need to create an account on Clickbank.com to grab your affiliate link. There is no whitelisting so you can begin promoting it right away.
Clickbank has a 30-day money-back guarantee on all products. They pay commissions via check or direct deposit. You can also choose to have commissions paid weekly or bi-weekly.
Why the Rich Dad Summit is Worth Promoting
One of the big reasons that the Rich Dad Summit is worth recommending is Robert Kiyosaki himself. He is a well-known person with a well-known brand.
His series of Rich Dad books and products continue to sell extremely well. The other presenters in the summit have also achieved massive success.
For example, Anik Singal is a successful internet marketer and founder of Lurn. Fred Lam is also a successful online business owner and the list goes on with successful entrepreneurs.
Another plus about promoting this summit is that the low price-point can help with conversions. The larger commissions are made on the back end with the upsells.
The only con to promoting this summit is not knowing how long it will be listed on Clickbank. Clickbank products come and go but there are some that have been selling on the platform for years.
How to Best Promote The Rich Dad Summit
The purpose of this blog as well as my YouTube channel is to help beginner affiliate marketers. I'm always going to recommend creating a niche website for beginner affiliates.
It is how I got started and it is what I continue to use today to make consistent affiliate commissions. Niche websites are low-cost to start and easy to maintain.
The hardest part is learning how to choose a niche, what type of content to create, and being consistent with your posting. I had to learn all of this when I started but it isn't hard to learn.
I found an affiliate training program that specialized in creating niche websites. I found this one and it helped me to reach the point where I am today.
This is how I would go about promoting Rich Dad Summit. Since it is based on creating passive income streams, you can target any number of niches.
You could target niches such as eCommerce, real estate, investing, internet marketing, and more.
Starting a niche website (blog) is a matter of getting your own domain name, web hosting, and installing WordPress. You can get all three with any commercial web hosting provider.
I recommend WPX Hosting. I recently switched my hosting for this website to their servers and I couldn't be happier. They have one-click WordPress installation and you can register your domain with them as well.
My Closing Thoughts On This Rich Dad Summit Affiliate Review
It is always great to find affiliate products that provide awesome value and Rich Dad Summit definitely does with the content they are providing.
I do recommend promoting this product by creating a niche website if you don't have one already. It is how I got started and it is my favorite way to make money online with affiliate marketing.
It is one of the best ways to earn affiliate commissions. I make commissions while I am sleeping, out grocery shopping, or relaxing with my loved ones.
Beginners may find it a bit challenging to get started. I did as well so I followed a step-by-step training program.