Barbecue grilling is a year-long pastime for many people. However, the summer months are when most people grill. You can earn some great commissions with BBQ affiliate programs. With such a wide variety of products, you're sure to make sales.
The food niche has a large following and the BBQ niche is a great sub-niche to choose. There are tons of products to promote and when targeting this audience, conversions are sure to be high.
Keep reading below to learn more about these BBQ affiliate programs as well as how I'm able to make $1,000 commissions as an affiliate marketer.
BBQ Affiliate Programs
Traeger Grills
The Grill Masters Club
BBQ Fans
BBQ Guys
Hasty Bake Charcoal Grills
IG Charcoal BBQ
ThermoWorks
How I Make $1,000 Commissions Using a Simple 2-Step Process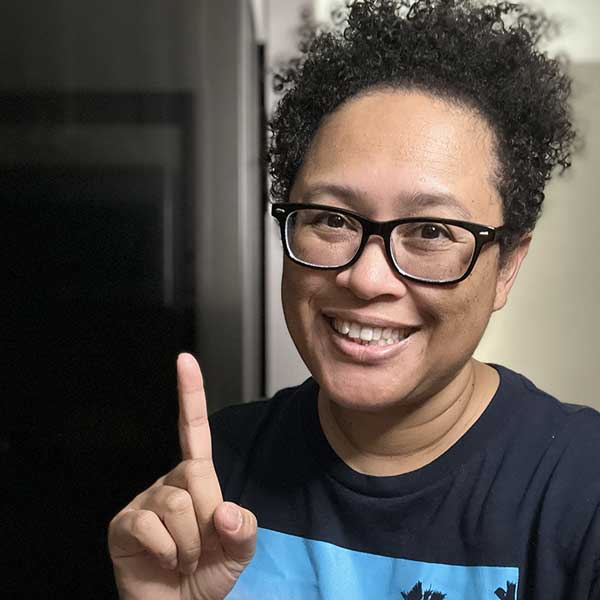 Hey there! I'm Eartha, the author of this blog and an affiliate marketer. I share various affiliate programs and courses that may help boost affiliate income.
Since shifting my focus from low-ticket affiliate offers to high-ticket affiliate offers, I've been able to scale up my online income.
Making larger commissions is one of the fastest ways to boost your affiliate income. Click the link below to learn the high-income skills I learned to make $1,000 – $2,000 commissions.
1. Traeger Grills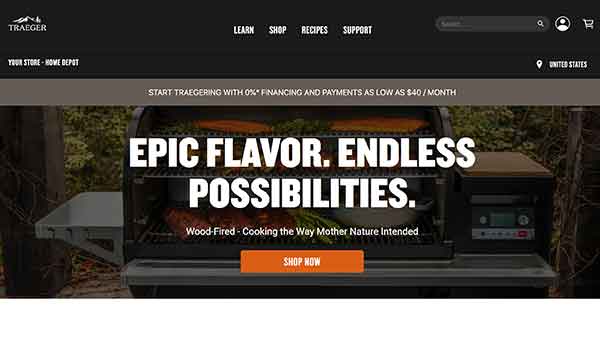 Commission: 8%
Cookie Length: 30 days
Traeger Grills are some of the most popular BBQ grills on the market. They are pellet grills and woodfire BBQ fanatics enjoy using them.
The company has been in business for over 30 years and remain the #1 selling wood-fired grill in the world.
You can join the affiliate program through the Impact network. They offer an 8% commission with a 30 day cookie length. Most of their grills range from the hundreds of dollars into the thousands.
At an 8% commission, you can make some serious money by promoting their products on a BBQ niche website.
Why Promote Traeger Grills?
If there is any brand of grill on the market that has a fanbase, it would be Traeger Grills. Besides that, many people search for wood-fired grills.
You could create a niche around wood-fire grilling or other BBQ related topic and promote these grills. The 8% commission rate is great considering the high-price of these grills.
If you are an actual Traeger Grill user yourself, you could have a lot of fun with your blog and creating content. For sure, Traeger is a brand worth promoting.
2. The Grill Masters Club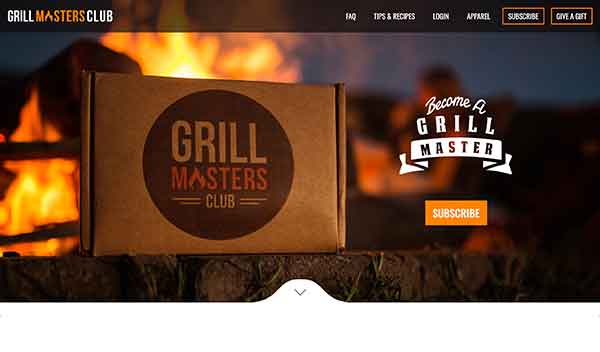 Commission: 10%
Cookie Length: 90 days
The Grill Masters Club is a monthly BBQ subscription box service. Each subscription box contains sauces, rubs, marinades, wood chips, new recipes, and grilling accessories every month.
You can join the affiliate program through ShareASale. It has a 10% commission rate and a 90-day cookie length. A one month subscription starts at $29.99.
Why The Grill Masters Club is Worth Promoting
Subscription boxes are a fun gift idea and BBQ lovers would appreciate a monthly box full of grilling goodies. People can give this as a gift of buy it for themselves.
This is the type of service that is sure to convert with the BBQ niche. Members also gain access to the Grill Masters Club community that has a bunch of cool features.
3. BBQ Fans
Commission: 6% – 12%
Cookie Length: 30 days
BBQ Fans sells all types of BBQ gifts, primarily branding irons as well as glassware, aprons, gloves, and much more. This is a great website for finding gifts for barbecue fans.
The affiliate program is managed by ShareASale with a 6% – 12% commission rate. There is a 30-day cookie length as well.
Why BBQ Fans is Worth Promoting
These products are worth promoting as they are unique and high-converting. I would imagine that people shopping on this website are sure to buy multiple items.
If you create a niche blog for BBQ gift ideas, this would be an ideal company to promote as well as the BBQ subscription box service above.
4. BBQ Guys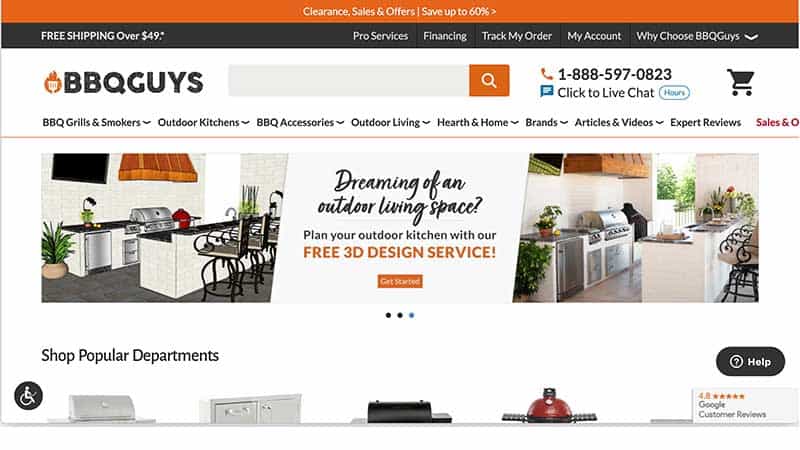 Commission: competitive
Cookie Length: not disclosed
BBQ Guys carries everything that you can imagine for outdoor cooking to include top of the line grills, outdoor kitchen equipment, BBQ accessories, and much more.
The affiliate program is managed by CJ and although they don't disclose the commission rate or cookie length on the affiliate program page, I wanted to include them in this list.
I wrote a full blog post about BBQ Guys in the past and feel that they are definitely worth promoting as an affiliate marketer.
Why BBQ Guys is Worth Promoting
It is always great to find a company that takes what they do seriously and BBQ Guys does just that.
They have a large selection of products and with an average order of $1,100, you can bet you can make some awesome commissions.
Another plus is that they have their own YouTube channel that they update often. You can add these videos to your blog posts for added information for your readers.
Recommend their products by deep linking with your affiliate links and conversions are sure to increase.
5. Hasty Bake Charcoal Grills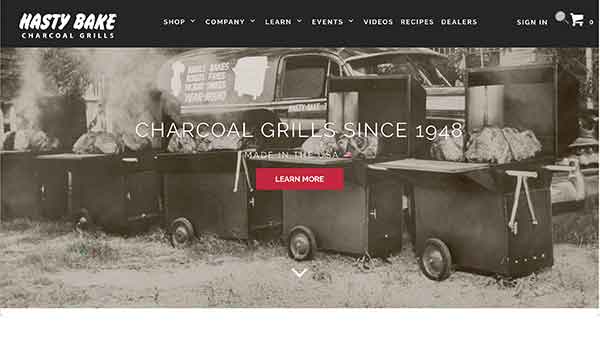 Commission: 6%
Cookie Length: 60 days
Hasty Bake Charcoal Grills has been in business since 1948 and was founded by Grant Hastings. The company sells a variety of styles of their charcoal grills as well as other accessories.
Grill prices range from $500 to over $3,000. The affiliate program offers a 6% commission and 60-day cookie length. The average order value is $1,350 which would give you an $81 commission.
The affiliate program is managed by Refersion. Commissions are paid every 30 days via PayPal.
Why Hasty Bake is Worth Promoting
There are BBQ enthusiasts that are loyal to charcoal grilling. When it comes to finding a quality charcoal grill, they want the best. Hasty Bake is a company that has been specializing in charcoal grills since 1948.
If you want to target the charcoal grilling niche, this is a great company to promote and you can earn some decent commissions in the process.
6. IG Charcoal BBQ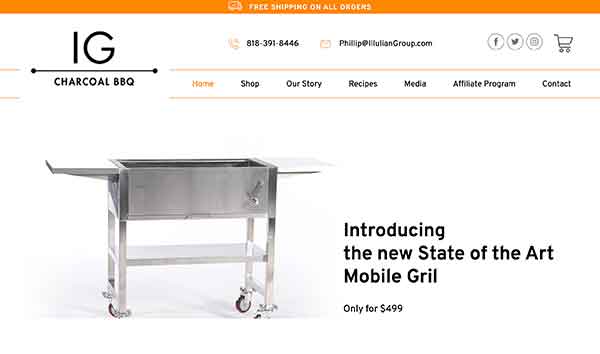 Commission: 15%
Cookie Length: 90 days
IG Charcoal BBQ is a company that specializes in stainless steel charcoal grills based on a thousand-year old tradition of Middle Eastern barbecuing.
The affiliate program is managed by AvantLink and offers a 15% commission with a 90-day cookie length. They also boast a 7.5% conversion rate which means these grills sell!
Why IG Charcoal BBQ is Worth Promoting
Charcoal grilling enthusiasts are loyal to their method of grilling. IG Charcoal BBQ has perfected their stainless steel charcoal grill.
Place this product in front of the right audience and conversions are sure to be high resulting in plenty of sales for you.
7. ThermoWorks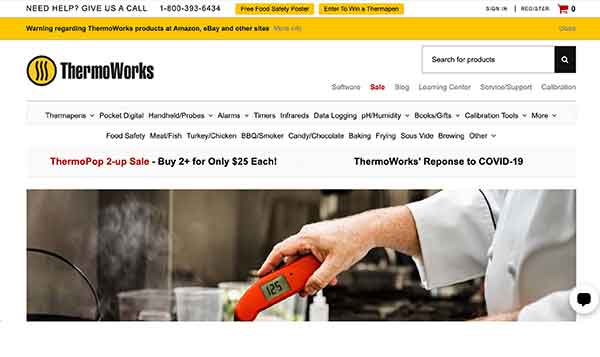 Commission: 10%
Cookie Length: not disclosed
ThermoWorks specializes in professional temperature tools and accessories. They manufacture Thermapens, pocket digital thermometers, handheld thermometers, and probes.
Their affiliate program appears to be managed in-house and offers a 10% commission.
Why ThermoWorks is Worth Promoting
Temperature tools are essential for both professional BBQ'ers and novices as well. It is important to cook meat to the proper temperature for eating.
ThermoWorks offers a variety of thermometers and they have cool features that make it easy for anyone to use. These products are sure to sell on any BBQ niche website.
My Closing Thoughts On BBQ Affiliate Programs
If you are wanting to get into the BBQ niche, these BBQ affiliate programs are excellent options to get you started.
Niche websites are one of the best ways to generate a consistent income online by promoting affiliate products.
I've created niche websites and they are how I am able to maintain a consistent monthly income with affiliate marketing.
As a beginner, there will be many things that you'll need to learn to achieve success. It is possible when following a step-by-step training program as I did.