The outdoors niche is an evergreen niche with tons of products that you can promote as an affiliate. One of the more popular affiliate programs in this niche is the Bass Pro affiliate program. The Bass Pro website has a wide range of products that are searched for on a daily basis.
As an affiliate marketer, you have the opportunity to make a steady income online recommending all types of outdoor products. Below, I'll outline how the Bass Pro affiliate program works as well as the types of products they carry.
How I Make $1,000 Commissions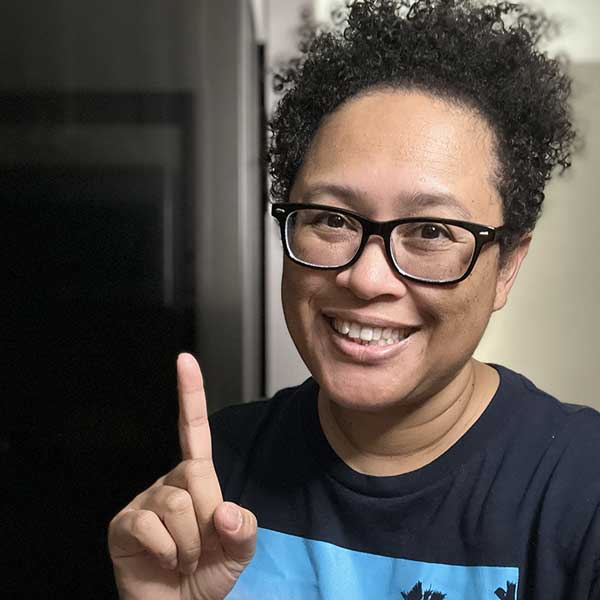 Hi! I'm Eartha, the author of this website and an affiliate marketer. I write about all types of affiliate programs and ways to help boost affiliate income. Click the link below and I'll share how I'm able to make $1,000 – $2,000 commissions:
How the Bass Pro Affiliate Program Works
The Bass Pro Shop is well known and has physical locations as well as an online store. The largest physical location is in Memphis, TN, and is inside a giant pyramid.
You'll find various items on the online store for fishing, boating, hunting, camping, and more. The Bass Pro affiliate program offers up to a 5% commission and a 14-day cookie length. You can apply to the affiliate program by joining the Impact affiliate network.
Commission: up to 5%
Cookie Length: 14 days
Frequently Asked Questions About the Bass Pro Affiliate Program
Here are some commonly asked questions about the Bass Pro shop affiliate program.
What is the Bass Pro Commission Rate?
As of this writing, the commission rate is up to 5% for every sale that you refer.
What is the Bass Pro Cookie Length?
The cookie length for the Bass Pro affiliate program is 14 days.
Where Do I Sign Up for the Bass Pro Affiliate Program?
You will need to create an account on the Impact website and then apply to the affiliate program. Get full details on the affiliate program page here.
What Happens if I'm Not Approved?
There are some instances when an affiliate program may reject your application. If that happens, you can consider reapplying in 30 – 60 days. Be sure that you have some type of online asset that demonstrates that you can generate traffic such as a social media following or a niche website.
How to Make Commissions with the Bass Pro Affiliate Program
There are many ways to earn income as an affiliate marketer but if you're starting out and you don't want to pay for ads, there are two ways that are ideal. I recommend either building up a social media profile or creating a niche website.
You'll have pros and cons with both models. The good news is that each model is very beginner-friendly and a good source of free targeted traffic.
Social Media Following
For fast traffic, social media is a good option. Some popular social media platforms to consider include Instagram and TikTok. However, I lean more towards Instagram for affiliate marketing versus TikTok.
TikTok is well known to close accounts when it relates to affiliate marketing. Instagram seems more lenient and they allow you to have a link in your profile immediately whereas TikTok requires you to have 1,000 followers first.
Thanks to short-form content such as Instagram reels, even brand-new accounts can get views. It is a matter of being consistent with creating your reels. You can also share your reels across other platforms.
I've noticed that posting my reels as Facebook reels also gives me more views and engagement. If you want to get some in-depth training on how to get tons of traffic from social media, check out the same course I followed here.
Pros
A faster way to get traffic even with new accounts
Doesn't take a lot of time to create short videos
Can be more fun than writing blog posts
Beginner-friendly
Cons
Risk of your account being closed
Even if a video goes viral, it doesn't mean it's targeted traffic
Cold leads
Traffic stops as soon as you stop posting content
Outdoors Niche Website
One of my favorite ways to get free traffic for affiliate marketing is to create a niche website. A niche website is essentially a blog that focuses on one specific topic. In the case of the Bass Pro affiliate program, you have tons of options for niches.
You could create a:
Fishing blog
Hunting blog
Camping blog
Or other outdoor-related niche websites. What's great about niche websites is the content that you create for them. Whether you write your own blog posts or outsource the writing, that content can help bring you targeted traffic.
You can add your affiliate links within your content as you recommend products. Niche websites are easy to create and easy to maintain. What is difficult is being consistent with posting content.
Pros
Beginner-friendly
Great for targeted traffic
Once you have a steady flow of traffic, it can last for years
No worries about anyone shutting down your website
Cons
Takes time to build up traffic
Dealing with search engine algorithm changes
How I Make High-Ticket Affiliate Commissions ($1K – $2K)
If you enjoy the outdoors and you want to earn income with affiliate marketing, then an affiliate program like Bass Pro is a good option. However, the commission rate is quite low at 5%.
That means you would need to make hundreds of sales per month to make any significant income online. I've promoted a lot of low-ticket affiliate products over the years and I could never get my income to level up.
When I discovered high-ticket affiliate marketing, I was finally able to increase my affiliate income. Here's how it works in a nutshell:
You find a high-ticket product with an affiliate program
Be sure the minimum commission is at least $1,000
Recommend this product to its target audience
Let's say you want to earn $5,000 per month online. If you're promoting a product with a $50 commission, you would need to make 100 sales each month.
An affiliate commission of $1,000 means you would only need to make 5 sales per month. That is a big difference!
It is a lot easier to make 5 sales each month versus 100 sales. I had to learn how to set up my online business to make high-ticket sales. That includes finding high-ticket products and automating my business online.
Fortunately, I found this course and it helped me speed up my progress versus if I tried to learn it all on my own.
Below are some screen captures of commissions I've made: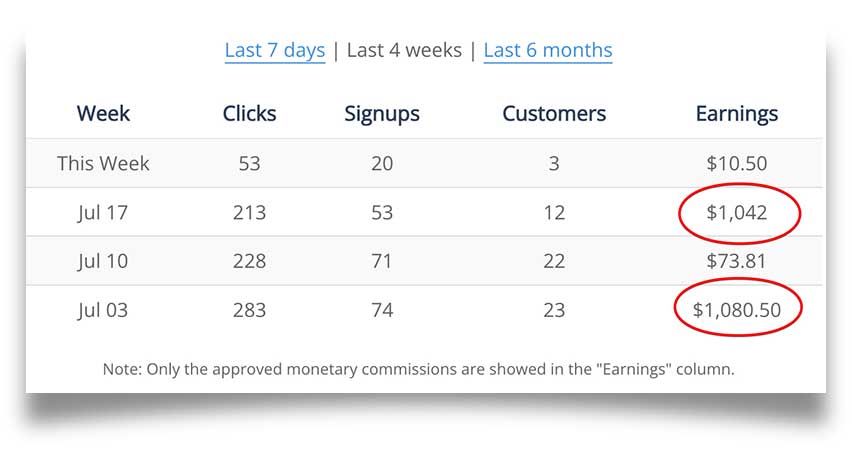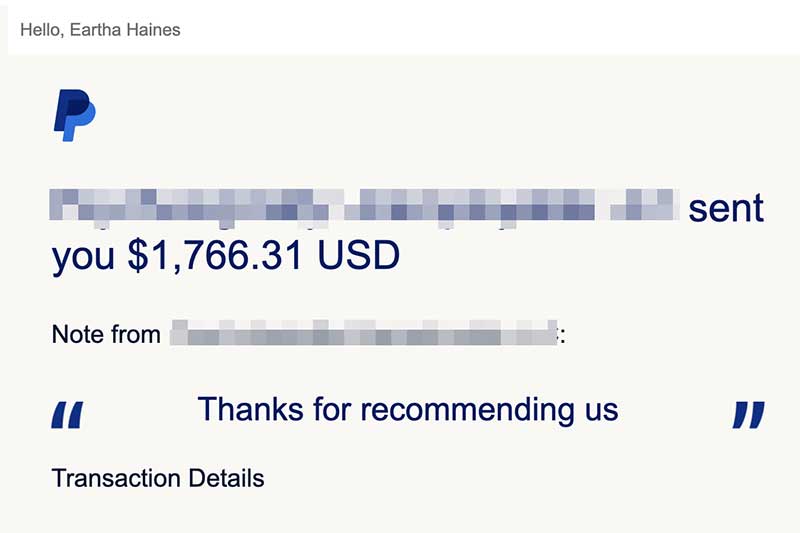 Making one or two commissions here and there is possible for anyone. Generating a steady income each month is more challenging. However, when you have guidance, it can help you achieve your goals.
What to Do Next
The next step is to decide how you want to generate traffic. Without traffic, you cannot make affiliate commissions. Two great options include building a social media following or creating a niche website.
Another option is to go for higher commissions by doing high-ticket affiliate marketing. Going this route enables you to make much higher commissions ($1K – $2K or more.)
If you're ready to level up your affiliate income, consider following the same online training I followed to make high-ticket commissions.