I recently came across an ad for the Agency Master Academy by Jeff Baxter. Immediately I thought, "Oh no, not another course on starting an ad agency!"
There are tons of these types of courses online and they were really prevalent a couple of years ago. Almost every ad I came across had to do with starting an online ad agency.
That is exactly what Agency Master Academy is about. It is an online course that teaches its students how to start and operate a successful online ad agency.
Hi! My name is Eartha and I run an online business full-time. I'm always scouring the internet for the latest online courses and products related to earning income online.
In this brief review, I will cover what is in the course, a bit more about the creator, and whether or not it is worth investing in.
I'll also share an alternative online business model that doesn't require spending any money on ads.
Product Name: Agency Master Academy
Product Creator: Jeff Baxter
Product Price: Apply to learn more
How I Make $1,000 Commissions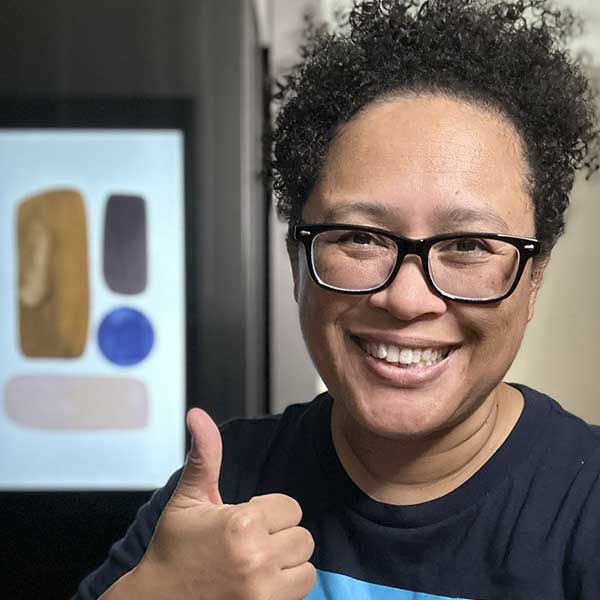 Hi! I'm Eartha, the author of this website and an affiliate marketer. I share ways to earn income online. Thanks to affiliate marketing, I'm able to make $1,000 – $2,000 for every sale that I refer. Click the link below and I'll share exactly how I do it;
What is Agency Master Academy?
This is an online training course created by Jeff Baxter. Jeff has been in the lead generation business for over a decade.
He is the CEO of Ad Ninja Pro and Consulting Master Academy. In short, he has years of experience with running paid ads and lead generation. Jeff also has a YouTube channel.
The Agency Master Academy is a step-by-step online training course that teaches anyone how to enter the world of online ads and lead generation.
You will learn how to start an ad agency of your own, obtain clients, and earn a lucrative income.
What You'll Learn Inside Agency Master Academy
Module 1 – Business Foundation
Module 2 – How to Set Up Your Client Acquisition Sales Funnel
Module 3 – How to Attract Clients for Your Agency Without Spending a Penny
Module 4 – All About Facebook Ads
Module 5 – How to Outsource Your Business
Bonus – Business Funding Secrets
FAQ
Troubleshooting
Is AMA and Jeff Baxter a Scam or Legit?
There are no red flags jumping out at me that would make me consider the Agency Master Academy course or Jeff Baxter to be a scam.
His sales page is pretty straightforward and he shares exactly what is inside the course. He even discloses who the course is for, what to expect after buying, and even holds live weekly coaching calls that are archived inside the member's area.
Of course, it is wise to continue reading other user reviews of the course as well as any user complaints if there are any.
That will provide you with a better perspective and you can decide for yourself whether the course is worth it.
As of now though, I don't consider this product to be a scam.
What is an Online Ad Agency?
This business model works by generating leads for other businesses. These are usually local businesses in your area.
The idea is that you collect leads via online ads and you resell these leads to business owners for a profit.
In theory, this seems like an ideal business model. You provide something local business owners need (the leads) and in turn, they pay you monthly for your service.
The course creators definitely make this business model seem easy and highly profitable.
What you don't see is what happens behind the scenes.
Running any type of agency is not easy. This particular business model may require a lot of upfront costs.
Let's consider some of these costs now.
Sales Funnel Software
Most of these courses will teach you how to set up a sales funnel to collect leads online. In most cases, they may suggest some type of sales funnel software.
The most used software is ClickFunnels and this will cost you $97 or $297 per month depending on the plan.
Facebook & Instagram Ads
A majority of online lead generation that utilizes paid ads will run these ads on platforms like Facebook and Instagram.
These ads can cost around $200 to $300 per month. It may take some time before you are profitable enough to charge your clients enough to cover ad costs.
Until then, you should be prepared to pay for these ads yourself.
Email Marketing Software
It is a good idea to follow up with the leads you collect via email. This will require email marketing software. The price will vary depending on how large your list is and the email marketing software company that you choose.
The larger your list, the more you will pay per month. Expect anywhere from $20 to $200 or more per month.
The Possible Pitfalls of Running an Online Ad Agency
There are many challenges that come with starting and growing an online ad agency. For one thing, you have to consider the startup costs which we touched on above.
Right off the bat, you could spend a minimum of $2500 to get started. That is on the low end. Some training courses cost that much and sometimes more.
Landing Clients Isn't Easy
Besides becoming skilled at running paid ads and collecting leads, you'll also need to start landing new clients.
This may require cold calling local businesses and walking into local establishments to introduce yourself to business owners.
The good news is that what you have to offer is of value so it may not be overly difficult to land your first client.
However, be prepared for rejection along your journey.
Chasing Down Payments and Losing Clients
When you're running a business that is client-based, you can expect situations where you encounter a client that does not pay their fee.
You'll have to chase down your money and in some cases let go of some clients that are not a good fit.
An Alternative to Starting an Ad Agency
Have you read this far and realized that starting an online ad agency may not be the type of business that you want to start?
I understand. It is not a business model that I particularly care for. I started my online business to get away from clients.
Working in the corporate world was enough for me to not want to work with clients anymore!
The online business model I chose is affiliate marketing.
Affiliate marketing doesn't require having any clients, you can work from home, and you can go into any niche that you like.
Here is how the process works:
Choose a niche
Create a website
Attract visitors
Make money recommending affiliate products
Starting an affiliate website was one of the best things I've done in terms of making money online.
To give you an example of what is possible, here is a screenshot of an affiliate commission payment I received from one company: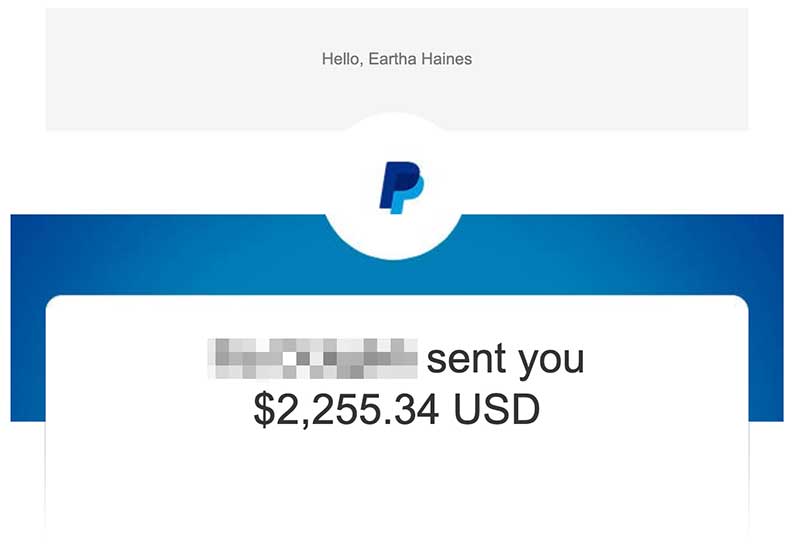 Success didn't happen overnight and I certainly didn't know what I was doing when I started. I searched for an online training program and chose this one.
Following this training program is what helped me to transition out of a full-time retail job to working on my website full-time.
It's all about taking action and if you are an action-taker, you can follow the same training that I used by clicking the button below. It is my #1 recommendation:
I'll see you inside!
Eartha 🙂
Learn how I create a steady income online with a simple website and affiliate marketing. Click here to learn how.