I admit that I was absolutely drawn to the Publishing Life Mikkelsen Twins' free webinar. I was curious about what this online business model entailed.
The presentation went over how to make passive income on Audible, the audiobook platform that is owned by Amazon.
After watching the webinar, I did some more research and some red flags did come up for me. I'm all about learning and I enjoy a good training program that is worth investing in.
Hi! I'm Eartha, the author of this blog and a full-time affiliate marketer. I enjoy seeking out training programs related to starting an online business.
However, whether or not the Mikkelsen Twins Audiobook Income Academy training course is worth the investment is the question.
Hopefully, this review will help to clear up any questions you may have about their training course.
Product: Audiobook Income Academy
Creators: Rasmus & Christian Mikkelsen
Price: $1,497
How I Make $1,000 Commissions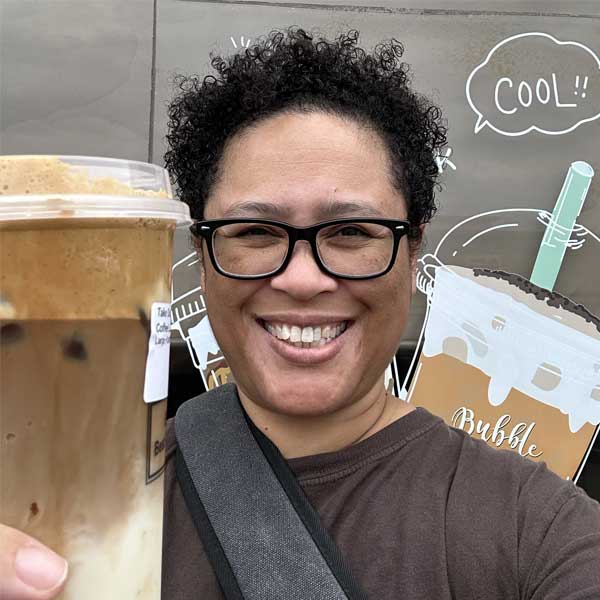 Hey there! I'm Eartha, the author of this website and an affiliate marketer. Thanks to affiliate marketing, I was able to work my way out of a full-time retail job. Click the link below to discover how I am able to make $1,000 – $2,000 for every sale that I refer:
Who are the Mikkelsen Twins?
Rasmus and Christian Mikkelsen are brothers and founders of PublishingLife. Their business revolves around teaching others how to earn passive income by publishing digital content.
Audiobook Income Academy is their flagship product and teaches how to earn a passive income by creating and selling audiobooks to sell on the Audible platform.
The presentation was actually informative and explained how the business model works. They are also authors of a book titled The Freedom Shortcut that also shares how digital publishing works.
What is Audiobook Publishing?
I am already familiar with KDP (Kindle Direct Publishing) which is publishing ebooks on Amazon.
Earning passive income with KDP is a great way to earn extra income. Audiobooks work in a similar way.
You can create the audio for your book yourself or hire a professional to read your book for you.
Once your audiobook is ready for publishing, you can upload it to Audible for sale.
Now, the Mikkelsen Twins presentation makes the process seem easy. They actually say that you can outsource all of the work, including the writing of your book.
You can hire a ghostwriter to write a book on a specific topic (non-fiction books are recommended) and they say it can cost several hundred dollars to do so.
After your book is complete, you can have the audio version created over on the ACX website which is the Audiobook Creation Exchange which falls under Amazon.
When you make your audiobook with ACX, it will be made available on Audible, Amazon, and iTunes. If you grant Audible exclusive distribution rights, then you'll earn royalties of 40%.
What I Like About The Audiobook Income Academy Presentation
The first thing I liked about the presentation is that it was short. Some of these free presentations are often way too long.
At least this one got straight to the point with a mix of student success stories. As mentioned above, they share how the audiobook business model works.
You could actually take what they share and try it on your own or at least search for free information online versus buying their course.
The ACX website actually explains how it works and offers an actual curriculum at ACX University that will teach you how to produce, publish, and market your audiobooks.
Red Flags That I Am Wary About
What I didn't like so much about the presentation is that they make it sound all too easy to earn tens of thousands of dollars per month on Audible.
They focus on DFY (done for you) audiobooks so the process is very hands-off. You hire someone to write your book and outsource the audio portion of it as well which is easy to do on ACX.
The marketing part is done with promo codes that are provided by ACX. You can give these promo codes away so that people can download your audiobook for free.
The idea is that these free listeners will leave a review for your audiobook on the Audible platform which can help more people find and buy your audiobook.
What is probably more accurate is that you will need to spend hundreds to hire a high-quality ghostwriter to write your book.
Making thousands per month with your audiobook is probably unlikely unless you spend money on ads to promote it.
You certainly won't (and shouldn't) put out poor-quality audiobooks. That will only get you poor ratings and little sales.
The presentation shares several student success stories with each of them having earned thousands from their audiobooks.
Really, if this process was that easy, everyone would earn that much. It's not even that easy to make that much money with Kindle books unless you heavily promote them and/or get excellent ratings.
How Much is Audiobook Income Academy?
The price of the course isn't listed on the website or after you've watched the presentation. Instead, they direct you to book a call.
That is usually a tactic that is done for high-ticket online courses. Booking a call is usually nothing more than speaking with an inside closer.
The closer's job is to convince you to buy the online course. After some research, I did find the price of the Audiobook Income Academy which is $1,497.
Personally, I think that is quite high for the same information you can learn for free online.
Is Audiobook Income Academy and Mikkelsen Twins a Scam?
I wouldn't call the course or the creators a scam. Even if you can find the information for free online, people will still often pay for convenience.
Their course offers this convenience by putting all of the information in one place. I'm sure the Mikkelsen Twins offer up their own experience and pitfalls to avoid which can make their course worth it.
It's important to understand the possible startup costs and what the reality is when it comes to selling enough audiobooks to make a decent passive income.
Who is Audiobook Income Academy For?
This course is for anyone interested in launching an online business that doesn't necessarily have to do with a typical eCommerce business.
There is some upfront work to do in terms of creating your audiobook or having it created for you.
You'll likely need to have multiple audiobooks until you have some that are selling well. It may be a lot of trial and error in the beginning.
An Alternative to Audiobook Publishing
Producing one done for you audiobook can cost anywhere from $500 or more per audiobook. Outsourcing can get expensive and it could take quite a bit of time before you make back your investment.
There is another type of online business model that you can start for less than $50 in most cases and doesn't require creating your own product.
This business model is called affiliate marketing.
Affiliate marketing is simply recommending other companies' products in exchange for a commission when a sale is made.
I've been using this business model for years to earn a steady income online.
This business model works by:
Choosing a niche
Creating a website
Getting free traffic
Making money from affiliate products
You never need your own products and you don't have to pay for ads. There are tons of affiliate products that you can recommend and affiliate programs are free to join.
Here is a screenshot of an affiliate commission I received from one affiliate program: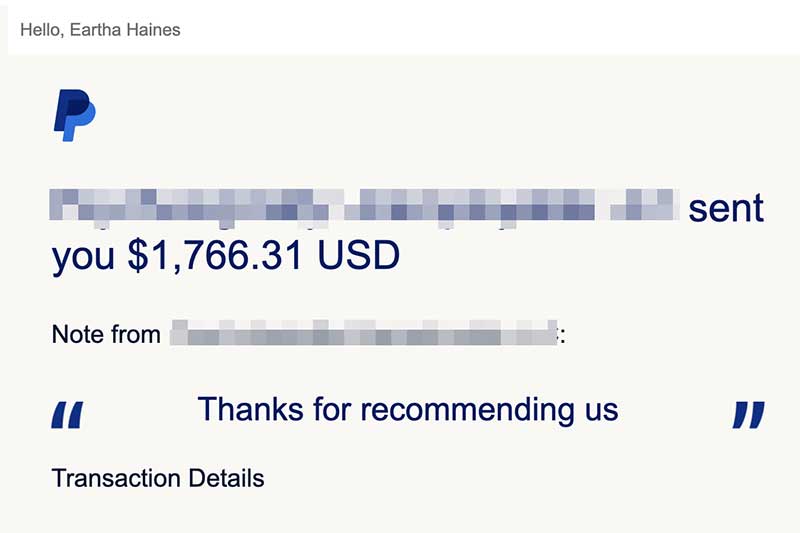 When I got started years ago, I had no idea how to make money with a website. That is where an online training course came in handy for me.
The big difference is that I didn't have to pay thousands of dollars to get started. I was able to start learning for free and even when I decided to pay for the training, it was less than $50 to start.
Closing Thoughts On Audiobook Income Academy
There are a lot of things that you can learn online for free. Online courses often compile this information into one place with additional information that can make things easier.
Audiobook Income Academy offers that but it is up to you if you want to pay the high-ticket price.
I've read both positive and negative reviews about the course as well as the Mikkelsen Twins themselves.
Do your own research and decide before making the investment. There are alternatives to earning passive income online that won't cost you thousands to learn.
Launching a niche website is one such alternative that worked for me. You can get started the same way I did with the same training program by clicking the button below:
I'll see you on the inside!
Eartha 🙂
Learn how I escaped a full-time retail job to work on my website full-time. Click here to learn how.