The first affiliate commission is one of the most memorable for most beginner affiliate marketers. Getting that first commission is often challenging. However, there are ways to make it easier. One of these ways is to choose some affiliate programs for beginners.
There are many reasons why I chose the affiliate programs highlighted in this post. One of the reasons is that the strategy I use to make affiliate commissions is by creating simple niche websites.
Niche websites are excellent for promoting affiliate products. The reason is that the content that you create attracts a specific type of audience. The audience that you need are those who are likely to buy the products that you are promoting.
The affiliate programs below are a great start for any beginner affiliate marketer.
My Three Top Affiliate Programs for Beginners
The Amazon Affiliate Program (Amazon Associates)
Amazon Associates is the name of the Amazon affiliate program. It is one of the best (in my opinion) affiliate programs for beginners. The main reason is that millions of people shop on Amazon every day.
That means when someone clicks on your affiliate link and lands on the Amazon website, they are likely going to convert because it is a website they are extremely familiar with.
Besides that, Amazon carries millions of products. There are bound to be products that you can recommend no matter the niche that you choose.
Amazon's cookie length is short. It is only 24 hours long. However, since conversions tend to be quite high, it is really not a deterrant. One plus is that if someone clicks on your Amazon affiliate link, you'll make a commission reagardless of what product they buy.
The DHGate Affiliate Program
DHGate is similar to Amazon in that they carry a ton of products in a variety of categories. The main difference is that the products on the DHGate website are shipping from China.
That means that there may be a bit of a wait as far as shipping times go. That doesn't really affect you as an affiliate. Once anyone clicks on your affiliate links, it is their decision to purchase products from the website.
The website does let you know how long the shipping times are so customers will be aware of it. The DHGate affiliate program offers 3% – 60% commission rates.
One advantage to this website is that prices are lower than many other retail websites. You can find really good deals but again, shipping will be a little longer.
The Walmart Affiliate Program
Walmart is one of the biggest retailers in the U.S. It is a well-known company and millions of people shop in-store and online every day. Walmart is known for having low prices.
They carry a variety of household items, electronics, furniture, apparel, sport and outdoors, and so much more. Conversions are likely to be high when referring people to this website.
The Walmart affiliate program pays between 1% and 4% commissions. Don't let small commission rates deter you from being an affiliate.
When you have a consistent flow of web traffic, these smaller commissions can add up quickly.
How to Make Money with These Affiliate Programs
What is great about affiliate marketing is that you don't have to choose only one of these affiliate programs. You can choose all three!
Many affiliates will recommend a product and give their readers options to check the product out on Amazon and Walmart. It is a great way to earn commissions because you give readers a choice so the chances are higher that they will click at least one affiliate link and make a purchase.
As mentioned above, one of the best ways to earn affiliate commissions is to create a simple niche website.
A niche website is a website that focuses on one specific topic. The reason this works so well is that you can attract a smaller targeted audience.
Provide your audience with helpful information that they are looking for and you'll have a consistent flow of traffic.
Traffic + sales = affiliate commissions.
Choose Your Niche
The first step in this process is to choose your niche. This can be anything that you want. I often recommend choosing a niche that you have a strong interest in.
It could be a hobby or something that you've always wanted to learn. You don't need to be an expert but you should have a strong enough interest that you won't become bored with your website.
Maintaining your niche website should be fun! I have tried creating websites on topics that I thought would make a lot of money.
Those websites never lasted because I became bored and no longer wanted to create content. Therefore, choose a niche that you really like!
Create Your Content (Blog Posts)
Starting your niche website is easier than you think. You only need a domain name, web hosting, and WordPress. You can get all three from any web hosting company.
If you are a total beginner, you can launch your free website on the same training platform I used to learn how to become an affiliate marketer.
Watch my video tutorial below for more details:
When it comes to creating your content, it is a matter of writing blog posts. Yes, a niche website is essentially a blog.
You'll want to do some keyword research and figure out what it is your target audience is searching for.
All that you need to do is open up Google Search and begin typing in a keyword for your niche.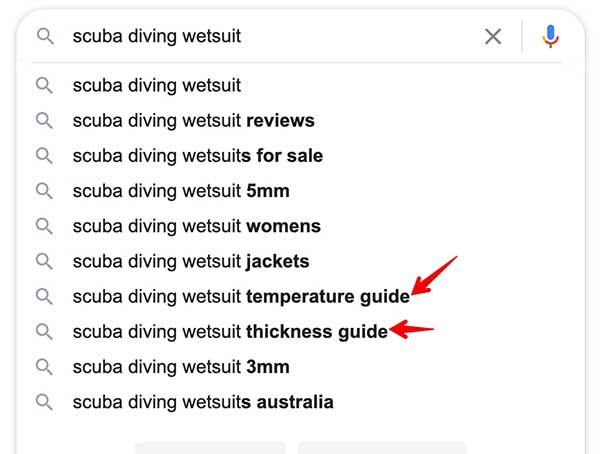 If you were in the scuba diving niche, you could write an article about both topics in order to attract the target audience. On the same page, you could link to a scuba diving wetsuit review page that contains your affiliate links or you could add affiliate links to your blog post.
When it comes to how often to post new content, I say as often as you possibly can but at a bare minimum, 1 to 2 times per week.
Promote Affiliate Products
Your options are limitless when using any of the affiliate programs on this page. Amazon alone offers too many products to choose from.
I've had the best results with promoting affiliate products when the products are something that I personally have used and I create a user review for them.
User reviews convert really well so definitely add them to the type of content that you create.
Closing Thoughts
Amazon Associates, DHGate, and Walmart affiliate programs are all good options for making money as an affiliate marketer.
Keep it simple by creating a niche website and writing helpful content for your readers. The more content that you write, the more traffic that you can generate online.
To give you an idea of what is possible with a niche website, here is a screen capture of affiliate commissions I've earned from just one affiliate program: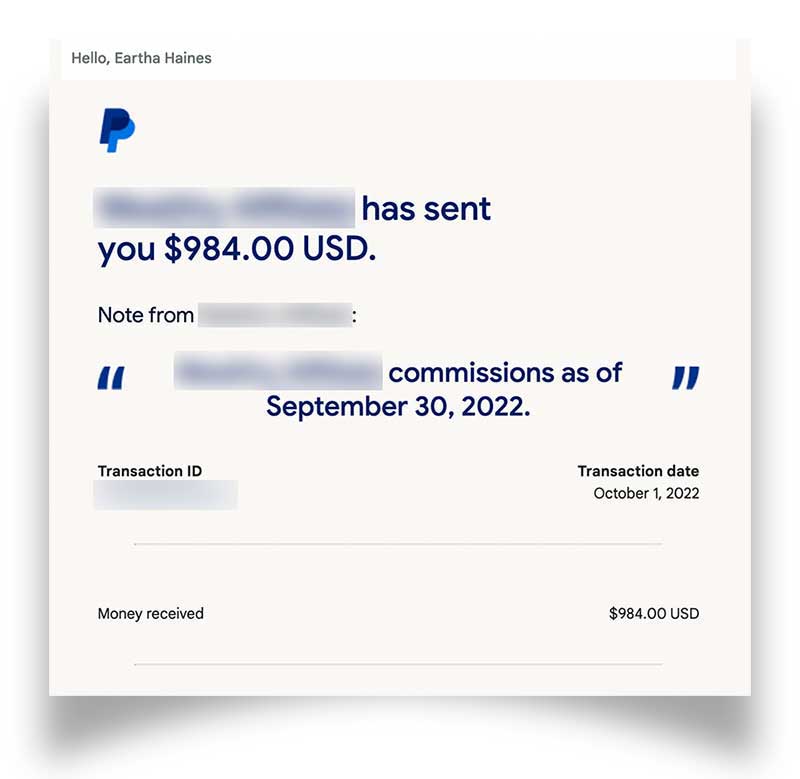 If you are serious about becoming an affiliate marketer and want to get started off on the right foot, consider following the same online training program I followed when I got started.
Click the button below to get started: