The first affiliate commission I ever made was from the sale of a product on Clickbank. That was many years ago. Beginner affiliate marketers gravitated towards Clickbank to make their first commissions.
That hasn't changed. Clickbank still remains one of the most popular affiliate networks today. Affiliate marketers of all skill levels still strive to earn a steady income on the platform.
Where does a course like Commission Jumpstart come into play? Commission Jumpstart is an affiliate marketing training course created by full-time affiliate marketer and business owner, Ross Minchev. Ross teaches how to earn hundreds to thousands per day on Clickbank and other affiliate networks. I provide a brief review of what this online course is about below.
How I Make $1,000 Commissions Using a Simple 2-Step Process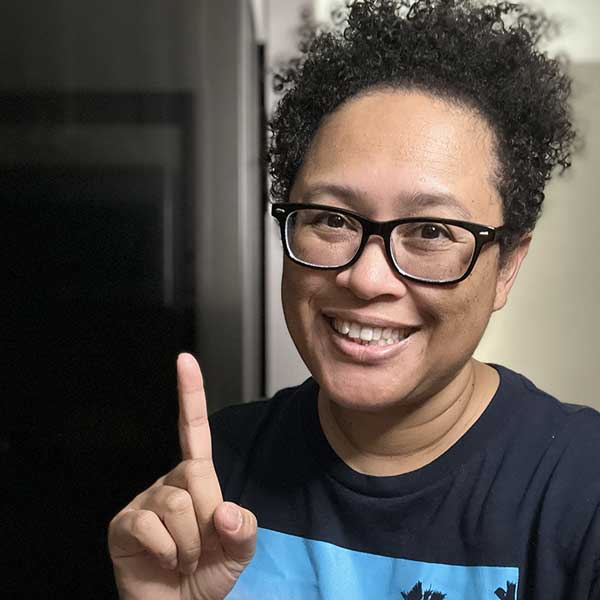 Hey there! I'm Eartha, the author of this blog and an affiliate marketer. I seek out different affiliate programs in a variety of niches to share with you here.
I also share ways to help boost affiliate income. I've been able to increase my affiliate income significantly by focusing on high-ticket affiliate offers.
Making higher commissions is one of the best ways to scale up your affiliate income.
Learn how I'm able to make $1,000 commissions using a proven system. If you're ready to level up your income, click the link below:
What is Commission Jumpstart?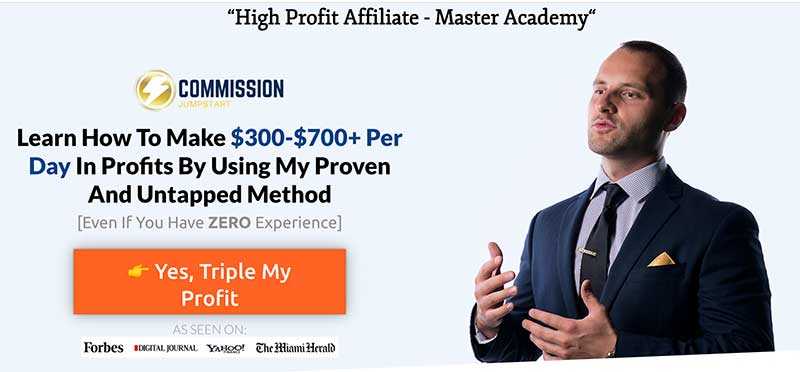 Commission Jumpstart is an online video training course that teaches students how to earn a steady income online with affiliate marketing. It focuses on teaching how to make $500 – $1,000 per day on Clickbank.
The creator of the course is Ross Minchev. Ross is a very successful full-time affiliate marketer. You can visit his YouTube channel where he shares a lot of tips and strategies for affiliate marketing and making money online.
How Does Commission Jumpstart Work?
Unlike some common strategies for making sales with Clickbank, Ross' strategy is to create a quiz-optin landing page, run Facebook ads to this landing page, build an email list in the process, and make sales.
Overall, it is a great strategy and it is pretty hands-off once you have all of the components in place.
Who is Ross Minchev?
Ross is a super successful affiliate marketer and business owner. He has been doing affiliate marketing since 2012. He also runs an eCommerce business and provides coaching.
Ross does not charge high-ticket prices for his training courses. Meaning, that you won't spend the typical $997 price or any other price higher than that. He doesn't do webinars either. In fact, his sales page is straight to the point.
Who is This Training Course For?
The course is for anyone who wants to earn income with affiliate marketing. Not just any income, but a steady income. It is one thing to make a commission here or there but another to have affiliate commissions coming in week after week and month after month.
Making steady affiliate commissions is one of the most challenging things to do as an affiliate marketer. Many beginners struggle to do this and often give up before they achieve success.
I can tell you that following a training course is one of the fastest ways to reach your goals. Otherwise, you may end up spinning your wheels doing things that don't move your online business forward.
What Do You Get with Commission Jumpstart?
Step-by-step BluePrint, which reviews the exact methods used to generate $1k+ per day with ClickBank
Ross' top ninja strategies that you won't see on YouTube
​How to create high converting landing pages
How to pick profitable offers
Facebook Ads master class
Copy and paste ninja redirect script
Signature Quiz funnel
​Secret AIP method that will help you increase your profits
BONUS: Special scaling method using workflows
BONUS: Organic traffic untapped methods
​HUGE BONUS: Ross' LIVE campaign that he is currently running. You will see live statistics and earnings from a live ClickBank campaign
Is There a Refund Policy?
Unlike some online training courses, there is a refund policy for this course. It is a 30-day refund and on top of that, Ross will PayPal $100 to enjoy a night out on him. That is how confident he is in his course.
I've come across a lot of high-ticket courses that cost 3x more than this one that do not offer a refund.
How Much is Commission Jumpstart?
The price of this course is only $297. That is a bargain for all that you get. Ross could easily charge a high-ticket price like most other courses.
It is a great price and if you take action on what you learn in the course, there is no reason why you couldn't make back your investment.
Is This Course a Scam or Legit?
I don't feel that Commission Jumpstart is a scam. There are no red flags jumping out at me. In many cases, you won't know who the product creator is with a spammy product.
Ross makes it very clear who he is and you can follow him on his YouTube channel to get a better understanding about his content.
How I Make a Steady Income Online
The great thing about affiliate marketing is that there are a variety of ways to do it. Ross' method involves landing pages, quizzes, and running paid ads.
I go about affiliate marketing by creating simple niche websites and creating content on a regular basis. I started out this way due to a job layoff and not having the financial means to spend on ads.
Niche websites are just websites that focus on one specific topic. The content that you create for your website is what helps to attract free targeted web visitors.
I don't have to run any paid ads and starting a niche website is very low-cost. All that you need is a domain name, web hosting, and WordPress.
To give you an idea of how I earn with a niche website, here is a screen capture of affiliate commissions I've earned from just one affiliate program: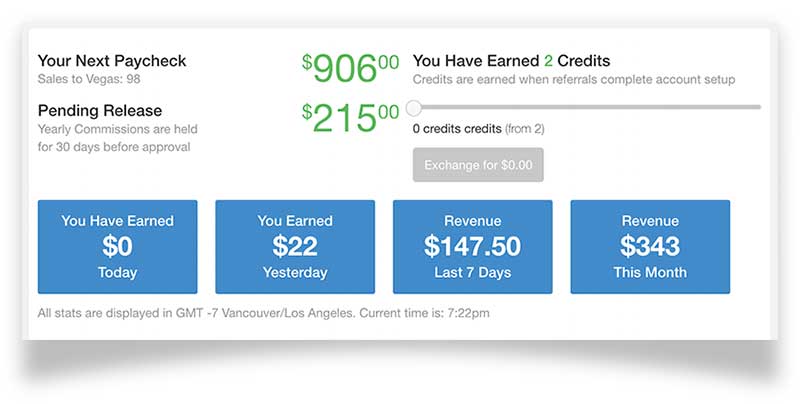 Those commissions were earned through free web traffic thanks to the content that I wrote on my website.
The content that I write is designed to attract the right visitors who are likely to buy the products that I recommend to them.
Niche websites are excellent for beginners that may not have the extra income to pay for ads. If you want to get started using this strategy, click the button below to get started for free:
Closing Thoughts
I really like the strategy Ross uses and teaches in the Commission Jumpstart course. It's always beneficial to learn how to do affiliate marketing using different methods.
A variety of methods can mean a variety of income streams. Regardless of whether you follow Ross' strategies, it is always a good idea to also create a niche website.
Creating a niche website was a game changer for me and I know it can be for anyone who is interested in affiliate marketing.
Learn how I went from zero to making a steady income online with affiliate marketing and a simple niche website. Click here to learn how.