Aching feet afflict millions of people for various reasons. I worked retail for a little over a year and it was enough time to do damage to my feet.
I was on my feet for eight hours a day, five days a week. Now I can't walk for more than an hour without my feet aching.
People that suffer from aching feet will buy various products to help relieve the pain. This is where you come in as an affiliate marketer.
You can create an aching feet niche blog and promote various foot pain-relieving products to earn commissions.
If you view the Google trends graph below, you'll see that the term "aching feet" is a steady trend.
Common Types of Foot Problems
The following are some common types of foot issues that can cause foot pain.
Bunions
Diabetic neuropathy
Plantar fasciitis
Blisters
Corns
Heel spurs
Claw toe
Stone bruise
What Types of Aching Feet Affiliate Products to Promote?
The great thing about this niche is that there are a ton of different foot-related products that you can promote.
Amazon.com carries almost all of the products you would need. Once you've created your niche website, you can join the Amazon affiliate program for free.
The Amazon affiliate program is called Amazon Associates. Some of the aching feet products that you can promote include:
Footbaths
Foot massagers/rollers
Compression arch sleeves
Plantar fasciitis foot rollers
Compression socks
Acupressure shoes
Plantar fasciitis shoes
Foot creams
Shoe insoles
You can even search for specific foot products that address various foot issues that may have affiliate programs.
For example, Clickbank has a plantar fasciitis product called Plantar Fasciitis Relief in 7 Days.
There are also shoe companies that specialize in shoes for people that suffer from foot pain such as Happy Feet Plus.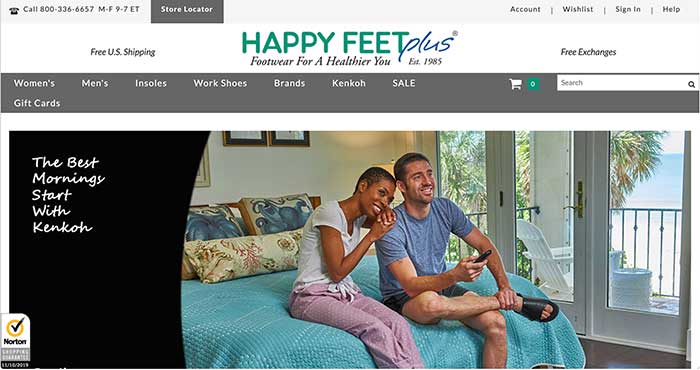 How to Create Your Aching Feet Niche Blog
If you like the aching feet niche, you can create a general aching feet niche blog or you could sub-niche and focus on another topic within this niche.
For example, you could focus on plantar fasciitis. A sub-niche of a niche is also a great way to target a specific audience and earn income.
For now, let's stick with the aching feet niche.
Step 1: Register a Domain Name
The first thing you'll want to do is figure out a domain name. One of the ways I brainstorm domain names is to use InstantDomainSearch.com.
I try to use domain names that end in .com. Although there are numerous domain name extensions available nowadays, .com is still a standard extension.
I then register my domain names with NameCheap.com. I have been using NameCheap for years without any issues. They have sales on their domains and the pricing is not bad.
Step 2: Get a Self-Hosted WordPress Website
I build all of my niche blogs using WordPress and so do many other niche bloggers. It is simply the easiest blogging software to use.
Best of all, it is free to use. Do not get your blog from WordPress.com. That is the fee-based version. Yes, they offer free blogs but you will be limited in how you can earn income.
You want the free version of WordPress which you can get with any commercial web hosting provider.
Having a self-hosted WordPress blog means that you retain full ownership of your website. You will not have the worry of another service closing down your website.
You will also be able to promote the affiliate products that you want without any limitations.
Most commercial web hosting providers will make it simple to connect your domain name to your account and to install WordPress.
Some services will set everything up for you if you need help. All that you have to do is ask.
Another option is to follow the training I used over at Wealthy Affiliate. They have their own domain registration and web hosting.
They will take you step-by-step into how to set up your first WordPress website and train you on how to make money with affiliate marketing.
Step 3: Create Content for Your Readers
This is the most important part of your business. Without content, you cannot get web traffic which means you won't be able to make sales.
You will need to learn some SEO (search engine optimization) basics. The first of which is doing keyword research.
In our case, the niche is aching feet and there are TONS of posts that you can create addressing this topic.
One free keyword research tool that I use is called AnswerThePublic.com. You can submit a keyword or keyword phrase and it will return results in the form of questions that people type into the search engines.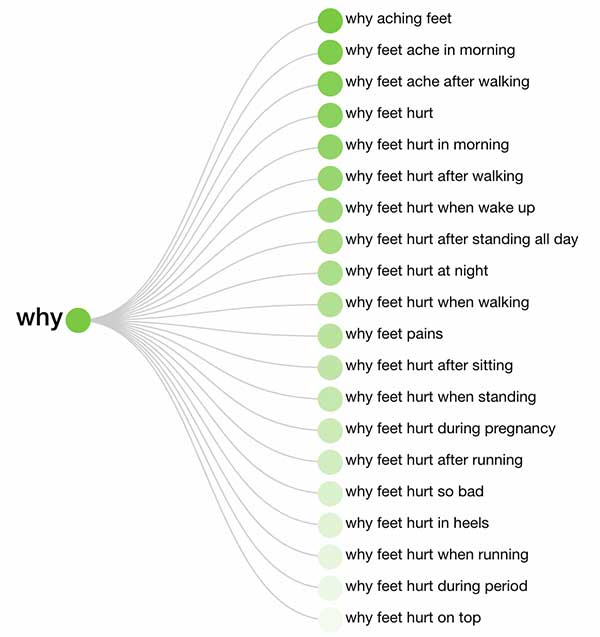 You can generate a ton of blog post ideas using this one tool alone. I also use Google's instant (autocomplete) search.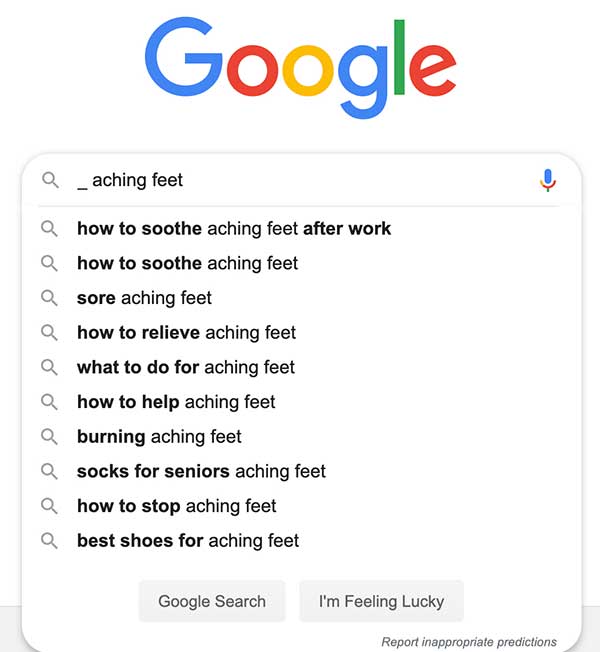 When you create a blog post, be sure to place your keyword phrase in the title. You'll also want to add your keyword phrase in the first paragraph of your post.
Besides that, write naturally and create helpful content for your audience. I tend to write over 1,000 words per post.
It may sound intimidating but when you are writing helpful posts, you may write well beyond the thousand-word mark with no problem.
I also highly recommend writing 1 to 2 new blog posts per week minimum. That is completely doable. You'll need no more than two hours per week to create a quality post.
The more that you write, the better your writing will become. You'll even find that you write faster and it becomes easier with each post.
Step 4: Promote Affiliate Products
There are hundreds of thousands of affiliate programs that you can sign up to. You can become an Amazon Associate or you can search for various products online.
You need only type in "aching feet + affiliate programs" or "product + affiliate program" into Google.
Affiliate programs are free to join. Keep in mind that many programs do require you to have a website.
Therefore it helps to have a few posts up to help speed up the approval process.
My Closing Thoughts On the Aching Feet Niche
The aching feet niche is an awesome niche as millions of people deal with the issue. You can create helpful content and earn affiliate commissions in the process.
When I became serious about affiliate marketing, I sought out an affiliate marketing training course.
I didn't want to spend a lot of time trying to figure everything out on my own.
I followed a step-by-step training course and it helped me to go from working a retail job to working for myself.
Now I use the same training course to provide one-on-one help to anyone that wants to earn income through affiliate marketing.
Get the training, tools, and support you need to develop your own niche affiliate website by clicking here (get started for FREE).