There are some great las vegas affiliate programs that you can promote as an affiliate marketer. They are fairly easy to track down these affiliate programs with a quick search.
Besides finding these programs, it also helps to figure out how you can promote them. One of the ways to promote affiliate products is by creating a niche blog.
Niche blogs are one of my favorite ways to earn affiliate commissions. Content marketing works extremely well and a niche blog related to Las Vegas can be lucrative once it generates web traffic.
In this post, I will quickly highlight some great Las Vegas affiliate programs and I will discuss seven niche blog ideas you can use to promote these programs.
Click here to learn how I went from zero to over $30,000 in affiliate commissions
Types of Las Vegas Affiliate Programs You Can Promote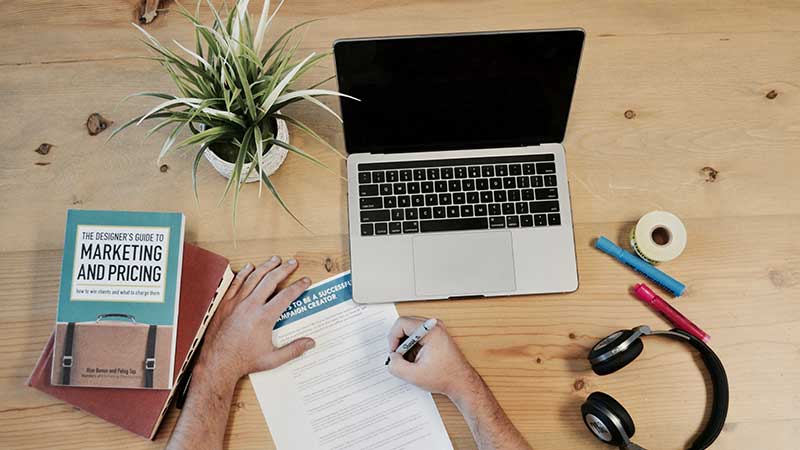 First I'll cover some great Las Vegas related affiliate programs to consider promoting as an affiliate. There are affiliate programs for all types of events, hotels, exotic car rentals, wedding chapels, and more.
VegasTickets.com
Caesars Entertainment
Chapel of the Flowers
VegasTickets.com for Concerts and Shows
Commission: 10%
Cookie Length: 45 days
VegasTickets.com is a local Las Vegas ticket broker. They sell tickets for all types of concerts, sports, comedy, and other shows.
They are long-standing members of the NATB (National Association of Ticket Brokers), ASTA (American Society of Travel Agents), and the Las Vegas Chamber of Commerce.
Caesars Entertainment for Hotels and Shows
Commission: 5% hotels and 10% show tickets
Cookie Length: not disclosed
Caesars Entertainment's affiliate program enables you to earn commissions on hotels and show ticket sales.
You can earn 5% commission on hotel room sales that result in a concluded stay at the Caesars family of resort casinos and 10% commission on Las Vegas show ticket sales.
Caesars hotels are popular options for visitors to the Las Vegas strip.
Chapel of the Flowers for Wedding Venues
Commission: 15% to 25% and 12% for wedding add-ons
Cookie Length: not disclosed
If you haven't guessed, Chapel of the Flowers is a Las Vegas wedding chapel. People have been spontaneously getting married in Vegas for years.
There are also those that plan their weddings to happen in a Las Vegas wedding chapel. Complete wedding packages start at $495 so you can rake in some great commissions with the right targeting.
7 Niche Blog Ideas to Promote Las Vegas Affiliate Programs
Content marketing works extremely well for promoting affiliate products. One of the best ways to do this is to create an affiliate website (blog).
It wasn't until I started my own niche blogs that I was able to begin earning a consistent income online.
There are many ways that you can approach promoting Las Vegas affiliate programs. The following are some of the ideas that I came up with.
I hope that they inspire you to create an awesome niche blog of your own!
1. Las Vegas Travel Blog
With a general travel blog, you can promote multiple types of affiliate programs from hotels to party buses.
This works well if you actually reside in or near Las Vegas and you're able to travel there quite often.
Otherwise, you can approach it from a tourist's point of view writing blog posts about Las Vegas travel destinations that you have a personal interest in visiting.
2. Foodie Blog
Vegas is well known for its buffets. These buffets are located in many of the hotels and resorts. Buffets are sometimes the main reasons why visitors like going to the strip.
Besides the buffets, there are also many cool restaurants outside the strip. You can have fun exploring these restaurants and writing your reviews on them.
3. Night Club Reviews
If it's one thing that a majority of people visit Vegas for, it is to party. You can focus on the night clubs in the area by writing reviews.
These night clubs also have different events and specials and that is something that you can highlight as well.
Besides that, you can also create content on the party scene in general. You can review party bus services or write about all of the options available for partying on the strip.
4. Wedding Chapel Options and Reviews
Las Vegas is a popular wedding destination. Many couples get married on a whim and others actually plan to marry in Vegas.
Either way, you can help these people out by creating a niche blog about wedding venues in the area.
You can join various wedding chapel affiliate programs and recommend them within your content. You can also branch out and join limo service affiliate programs, wedding clothing affiliate programs, and more.
5. Vegas Shows and Concert Information
The shows in Vegas are also a popular draw for visitors. You can create a niche blog that provides great information on the various shows in Vegas.
Ticket broker affiliate programs are easy to promote with this type of content. If you are able to actually attend the various shows, even better.
Providing your personal reviews and photos is always a great way to build trust with your readers.
6. Vacation Packages
This niche is great because you get to help people learn how to plan their own vacations to Vegas.
It is a great niche that enables you to promote various affiliate programs such as hotel bookings, airlines, car rentals, show ticket sales, and more.
7. Exotic Car Rental Reviews
This is another great niche to attract car lovers. Renting an exotic sports car to cruise around Vegas is a fun option for locals and tourists.
You can even write about which areas are great to cruise around in. If you actually rent the cars yourself, you can create really awesome review posts.
Types of Niche Blog Content That You Can Create
As with any type of blog, content is king. Your content is what will attract targeted visitors to your website.
The more helpful content that you create, the more opportunity you have to rank in the search engine results.
You will need to create new blog posts on a regular basis. That being said, you will probably want to change up the types of posts that you create.
This adds variety not only for your audience but for you as well. Creating content on a regular basis can sometimes feel monotonous. It is always helpful to change it up.
Here are some ideas to keep you inspired:
How-to posts
Product and service review posts
Top 10 list posts
Interview posts
Best-of posts
Round-up posts (curating content)
My Closing Thoughts On Las Vegas Affiliate Programs
Las Vegas is one of the most popular tourist destinations in the United States. You can definitely cash in on it by promoting the various Las Vegas affiliate programs that are available.
One of the best ways to promote these programs is by creating a niche blog focusing on a specific Las Vegas sub-niche.
Niche websites are what I use to earn a consistent income online through affiliate marketing.
It is one of the best ways to earn affiliate commissions. I make commissions while I am sleeping, out grocery shopping, or relaxing with my loved ones.
Beginners may find it a bit challenging to get started. I did as well so I followed a step-by-step training program.
That training program made all of the difference for me and I use it today to help others one-on-one with creating and growing their own niche websites.