Wouldn't it be awesome to make up to $500 per referral as an affiliate marketer? It is completely doable when you find a good affiliate product that has high commissions.
I'm going to cover four different $500 commission affiliate programs that you can consider joining. They are in very different niches but offer great opportunities to earn high commissions.
Be sure to read to the end of this post as I share my most recommended method for promoting these types of affiliate products.
How I Make $1,000 Commissions Using a Simple 2-Page Website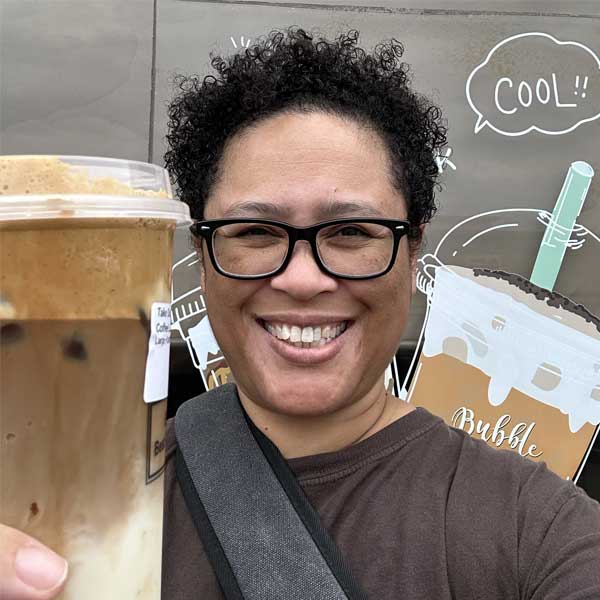 Hi! My name is Eartha and I'm the author of this website. I have been doing affiliate marketing for quite some time now.
One of my favorite ways to do affiliate marketing is to do high-ticket affiliate marketing. High-ticket affiliate products enable you to earn more commissions (in most cases much faster than other strategies.)
Learn how a simple 2-page website helps me make high-ticket affiliate commissions on autopilot.
$500 Commission Affiliate Programs You Can Join
The following affiliate programs pay up to $500 per referral. They cover a variety of niches to include video streaming, web hosting, coaching, and analytics.
Muvi
Kinsta
Human Potential Institute
Oribi
Muvi
This company specializes in software that enables anyone to create their own streaming video platform similar to Netflix or Hulu.
The Muvi affiliate program pays $500 per referral! It is in a great niche and when marketing to the audience in this niche, you can likely get great conversions.
One thing to keep in mind is that your referral must use the service for at least three months before receiving credit for the sale.
Commission: $500 per referral
Cookie Length: not disclosed
---
Kinsta
Most web hosting companies have good affiliate programs but Kinsta's stands out among most of them. You can earn $50 to $500 per referral as well as a 10% recurring commission.
The Kinsta affiliate program also has a 60-day cookie length. Signing up is easy. All you have to do is complete the form on the affiliate program page.
Commission: up to $500 and 10% recurring
Cookie Length: 60 days
---
Human Potential Institute
Do you want to promote a coaching course with high commissions? The Human Potential Institute affiliate program offers $500 per new coach enrollment.
The courses train students to become a Life Coach, High-Performance Mentor, Health Coach, or Personal Development Coach.
This is a great niche to pursue if you want to help people who are looking to change careers and want to help people reach their potential in various areas of their life.
Commission: $500 per coach enrollment
Cookie Length: not disclosed
---
Oribi
This company specializes in analytics for businesses of all sizes. Businesses can track campaigns, define goals, track conversions, and more.
What's even better is the affiliate program. The Oribi affiliate program offers a one-time payment of $500 and a recurring $90 per month per referral.
Commission: $500 one time and $90/month recurring
Cookie Length: not disclosed
---
How to Promote These High Ticket Affiliate Programs
There are many ways to approach affiliate marketing. It wasn't until I focused on one online business strategy that I began to make steady commissions online.
This business strategy is niche websites. A niche website is one that focuses on one specific topic.
You could focus on any of the affiliate programs above and create a niche website around it.
For example, let's say you wanted to focus on the Human Potential Institute affiliate program.
This product is in the life coaching niche. Therefore, you could create a niche website that has content related to how to become a life coach or high-performance coach.
You could then recommend the Human Potential Institute training within your content.
Each time a visitor clicks on your affiliate link and makes a purchase, you earn commissions.
The beauty of a niche website is that the content you create generates free web traffic for the long term.
What You Need to Get Started
There isn't much that you need to get started with your own niche website. There are three things that you need:
A domain name
Web hosting
WordPress installed on your account
You can get everything that you need with any web hosting company out there. Some require yearly payment and some are monthly.
Creating Content on a Regular Basis
The key to making a niche website work is content. Every blog post that you write is a new piece of content.
It is your content that is eventually indexed and ranked in the search results such as Google and Bing.
Over time, people who are searching within your niche will come across some of your blog posts. When they do, a percentage of them will click on your affiliate links.
That is what you want. Targeted web visitors who are highly interested in the affiliate products that you are promoting.
What to Expect with a Niche Website
It's important to understand that a niche website is a long-term online business model. Results will not happen overnight.
You will need to be patient and willing to put in the time and effort to create content on a regular basis.
Success with a niche website wouldn't have been possible for me without the training that I followed.
I didn't know how to make money with a niche blog when I got started. Rather than try to figure it all out on my own, I searched for an online training program and found this one.
By following that training, I was able to grow my website to earn steady affiliate commissions.
Closing Thoughts On $500 Commission Affiliate Programs
It takes the same amount of effort to promote a high ticket affiliate product as it does for a low ticket product.
Therefore, if you want to focus your efforts on high ticket affiliate programs, it is well worth your time.
Niche websites are a low-cost and low-risk way to approach affiliate marketing. They are also a long-term business strategy and can earn for years to come.
Learn how I was able to quit a full-time retail job and work on my website full-time. Click here to learn how.